How a Mafia-Loving Pro Soccer Player Stole "The Scream" in 1994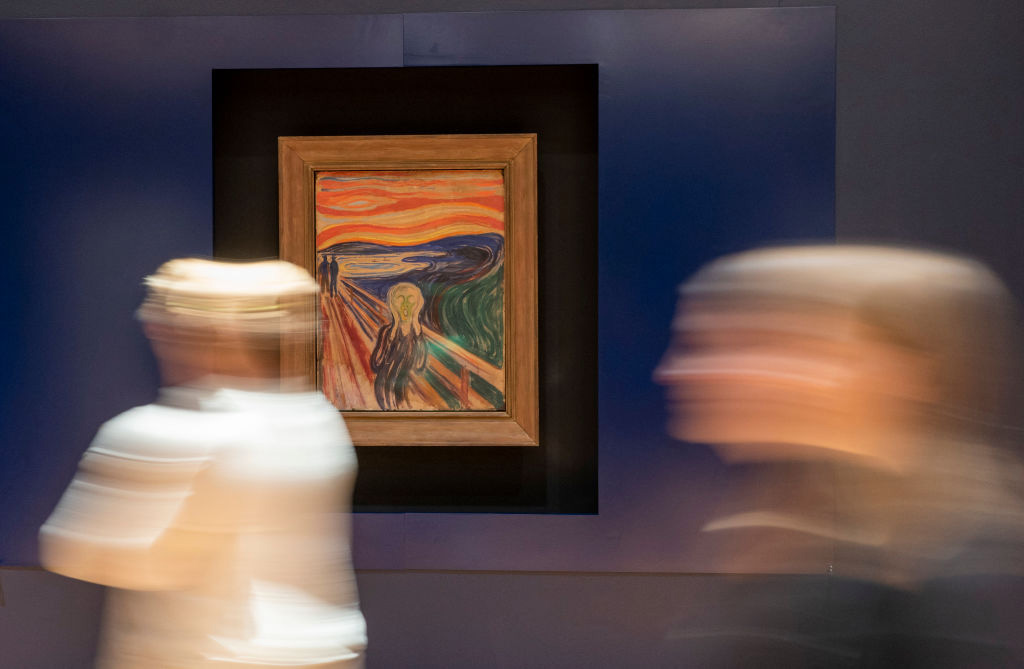 Artnews_ In 1985, at 18 years old, Pal Enger made his professional soccer debut with Valerenga, Oslo's association football club, in the Eliteserien, Norway's version of England's Premier League. But for years he'd had an unsavory pastime that would eventually lead to multiple prison sentences and the loss of a chance at becoming a soccer legend.
Enger loved crime. As a child he was obsessed with two things. The first was Frances Ford Coppola's mobster epic The Godfather. At 15, he even used his ill gotten money to fly to New York City and see where the film was made. The second was Edvard Munch's haunting work The Scream. So, in 1994, he stole it.
But, according to a recently released documentary available to watch on Sky Now, The Man Who Stole The Scream, that wasn't the first time Enger had committed a crime. Enger grew up in Oslo's Tveita neighborhood, the epicenter of crime in Norway's capital city and home of the Tveitagjengen, which dealt in everything from robbery to murder.
After shoplifting sweets from local stores as a boy, Enger graduated to more sophisticated, and malicious, types of crime: robbing jewelry shops, cracking safes at night, and blowing up ATMs, according to the Sun. His former teammate Erik Fosse told the Athletic he would never take the subway into the city, instead opting to steal a Porsche, Mercedes, or BMW and drive in.
He first saw The Scream in school. To him, it was the oil and canvas version of the trauma he suffered at the hands of a violent stepfather and a brutal neighborhood. Stealing the work would be the culmination of his criminal life. But it wasn't the first time he'd stolen a painting by his fellow Norwegian.
In 1988 Enger's star was rising on the soccer pitch. "He was very talented," Dag Vestlund, Valerenga's manager at the time, told theAthletic. "He was small, quick, tough. I liked him a lot. He was always very well behaved in my dealings with him. Always polite, very humble." Still, he decided to show the world what he was capable of, not on the grass but in the shadows. He decided to steal The Scream from Oslo's National Gallery. Along with his friend Bjorn Grytdal, with whom he'd committed many of his early crimes, he carefully planned the heist.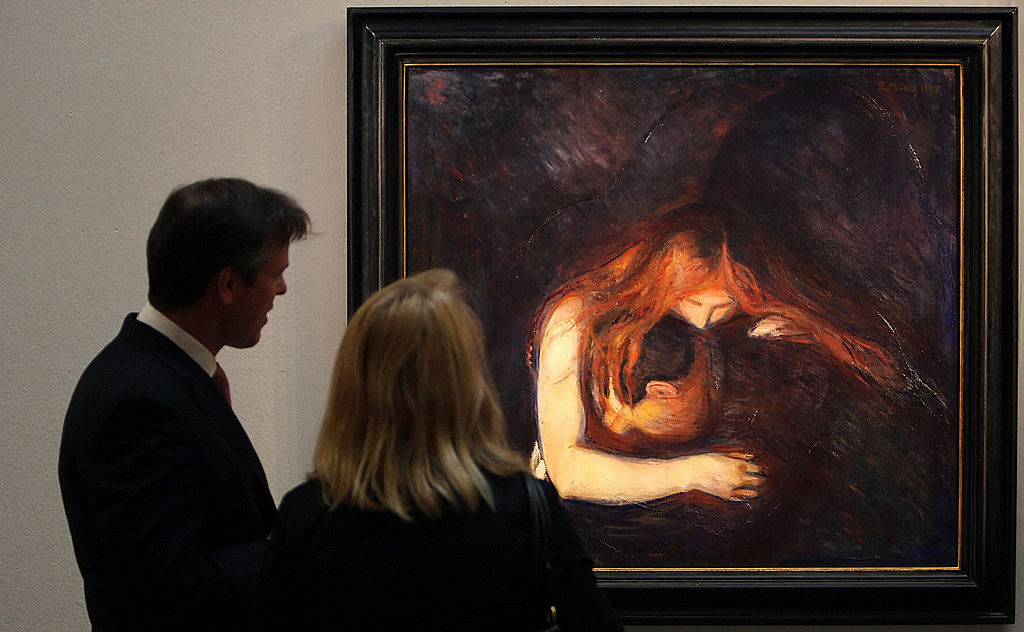 A painting entitled "Vampire" by Edvard Munch is displayed at the Sotheby's auction house in London, on October 3, 2008. The 1893 painting is expected to sell for over US dollars 30m (GBP 17m or euro 21.5m) when it is auctioned at the Evening Sale of Impressionaist and Modern Art in New York, on November 3. AFP PHOTO/Leon Neal
Their plan wasn't perfect. A miscalculation landed them squarely in front of Munch's Vampire. So they stole that instead.
"The disappointment lasted days," Enger said, "but then it started to become fun." For a while they hid the painting in the ceiling of a pool hall Enger had bought that had become a local hang out for off-duty police. "'They don't know it's hanging just one meter from them," Enger said, "That was the best feeling. We let them play for free just to have them there."
Unfortunately for him, Grytdal told a neighbor, who turned out to be a confidential informant, about the heist and soon police barged into Enger's home, where Vampire was hanging on the wall.
He served a four-year prison sentence for stealing Vampire and his soccer career slipped away. But he wasn't done. When he was released, in 1992, The Scream's swirling orange, red, and blue sky was still on his mind.
On February 12, 1994, the world was focused on the opening ceremonies of that year's Winter Olympics in Lillehammer, just two hours away by car. Enger seized the opportunity, knowing that most of Oslo's police had been diverted north to secure the massive event.
Enger enlisted the help of a homeless man, William Aasheim, who undertook the same smash and grab Enger himself had undergone a few years before while he stayed at home with his wife. Aasheim and an accomplice used a ladder to climb up to a window at the National Gallery, smashed it open, and climbed inside. Ninety seconds later, The Scream was gone.
"The National Gallery had no security," Leif Lier, the chief investigator for Oslo police, told theAthletic. "You could just break a window to go in and get the painting. They had a few surveillance cameras, but this was 1994 and the images were really blurry."
Enger reveled in the fact that, despite being a suspect, police couldn't link him to the crime. A few weeks after the heist, his first son was born, and Enger took out an ad in the newspaper saying his son, Oscar, was born "with a scream." He also called in countless anonymous tips claiming he had the painting in his car. When police would stop him and search the vehicle, they'd come up empty, to Enger's delight.
That revelry didn't last long. Enger, through the art dealer Einar-Tore Ulving, attempted to fence the painting. At an Oslo hotel, Ulving met with a man who claimed to be an art dealer from the Getty Museum, but in actuality was an officer from Scotland Yard named Charley Hill.
Ulving demanded around $400,000 for the $150 million painting. Hill agreed and the two drove to Aasgardstrand, a small village south of Oslo, to retrieve The Scream from a cellar. Ulving quickly was arrested, and soon after, so was Aasheim.
Enger grabbed his infant son, strapped the boy to his chest, and drove away from his home with a gun in his hand. Police followed him to a gas station where he was ambushed before anything got out of hand. He was eventually changed with "gun offenses" and, despite the initial lack of evidence, the theft of The Scream. He was sentenced to six years in prison, the longest sentence in Norway's history for a such a crime.
In prison, Enger learned to paint and now claims people line up to buy his work. Norway's copy of The Scream (Munch made four versions), now hangs at the new National Museum, which opened last year and cost $630 million, a building Enger claims they built "because of him."
Looking back at his life, Enger said he might have done a few things differently. But he has no regrets about stealing The Scream. "I made history and it's a cool story. Movies are made about things like that. This wasn't a movie. This was real life."