A "forgotten" Winnie the Pooh sketch sat in a drawer for years. Now it could be worth thousands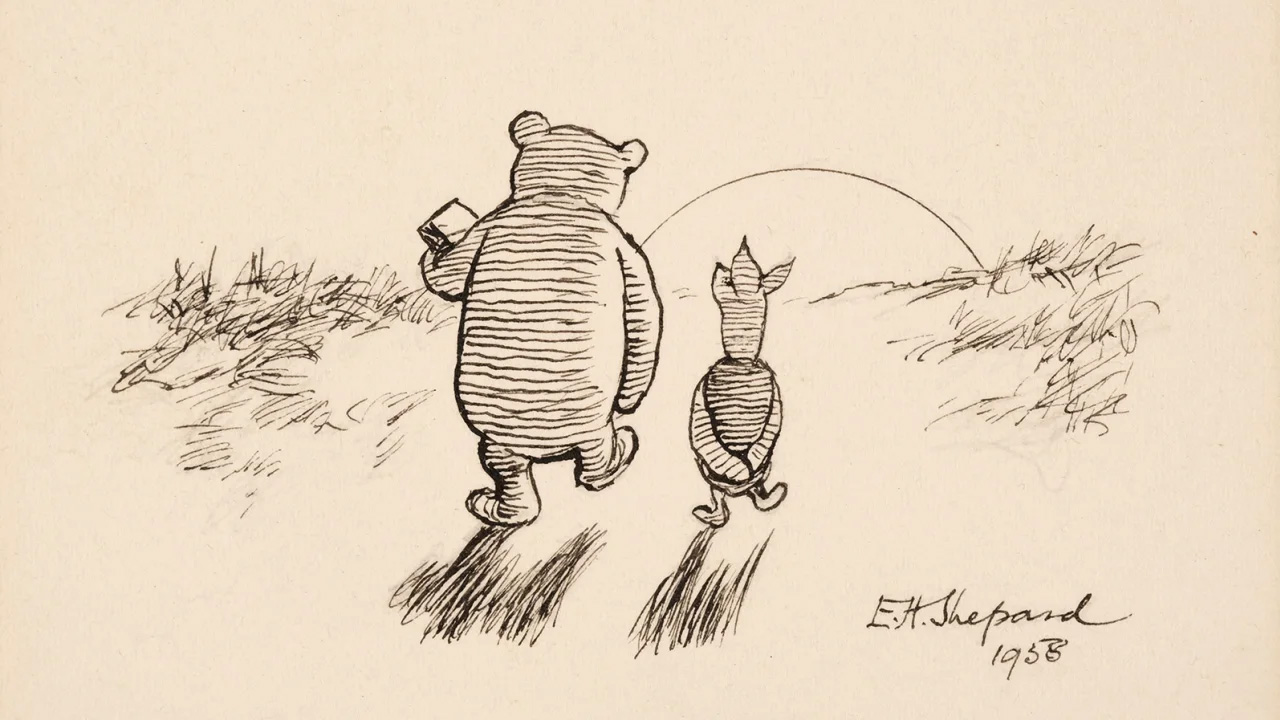 CNN_ An original black and white sketch of Winnie the Pooh and his good friend Piglet which languished for decades in a drawer is expected to fetch thousands when it goes under the hammer next month.
According to Dominic Winter Auctioneers, which is handling the sale, the pen and ink drawing is the same as one of the final illustrations in A.A. Milne's first book about Winnie the Pooh, published in 1926.
The illustration that's now heading to auction was drawn on thin white card, measuring 3.5 inches by 6.5 inches, and was signed and dated "E.H. Shepard 1958" in the lower right hand corner.
Incredibly, the drawing was only discovered recently after British auctioneers were contacted to value the effects of Christopher Foyle, the grandson of William Foyle, who co-founded the British bookshop Foyles.
It is now expected to fetch between £20,000 and £30,000 ($25,000 and $38,000).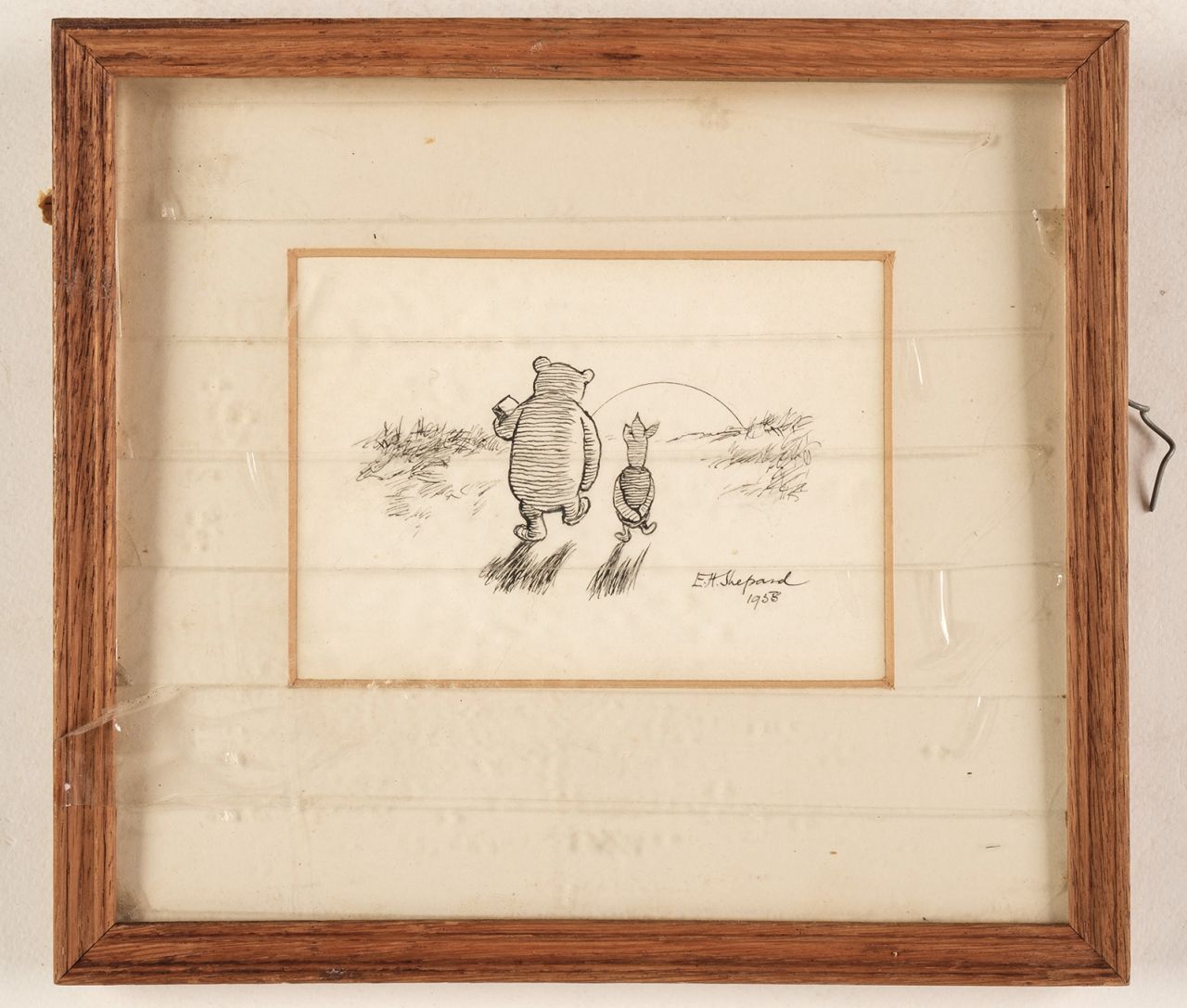 'Forgotten and unloved'
Chris Albury, senior auctioneer and valuer at Dominic Winter Auctioneers, told CNN Thursday that the drawing was found by Christopher Foyle's widow Catherine – but not in the library.
"The drawing was found wrapped in a tea towel at the back of a drawer in a cellar," said Albury, adding that it was in a cheap frame with tape around the glass. "It had been forgotten and unloved."
He added: "I've seen reproductions a number of times over the years and I'm usually telling people 'if it was real, it would be worth a lot of money … but it's not, it's worth nothing.'"
This time was different, however.
"It's worth some tens of thousands of pounds," said Albury, adding that the picture is expected to draw interest from collectors around the world when it goes on sale on September 27.
In a press release issued by the auctioneers, Albury said the sketch is "more valuable than the majority of books on proud display in the fine [Christopher Foyle] library" – which are also available to buy.
He added: "Being drawn 30 years later, it's not in the same league as the original drawing made for the book in the 1920s but it is the next best thing and the only other one of the same illustration to have apparently come on the market."
The auctioneers have only been able to speculate about how the picture came into Foyle's possession.
Albury speculated that the drawing was created by Shepard at one of Christina Foyle's "famous" literary lunches, which ran for decades. Christina Foyle was Christopher Foyle's aunt, and daughter of bookshop founder William Foyle.
The illustration "was carefully drawn though as one can see traces of the pencil underneath the ink which Shepard would then rub out after he completed the drawings in ink," Albury said in the release. "Presumably, it was never appreciated greatly by her or Christopher and it is only in the last 20 to 30 years that it will have gained hugely in value."
Albury added: "It's a fantastically poignant image that means so much to so many adults and children nearly a century after first publication. It captures the moment just before Pooh and Piglet turn back into ordinary toys, and will prove a very popular lot to collectors who continue to cherish the World of Pooh."