Picasso masterpiece depicting his young mistress could sell for over $120 million at auction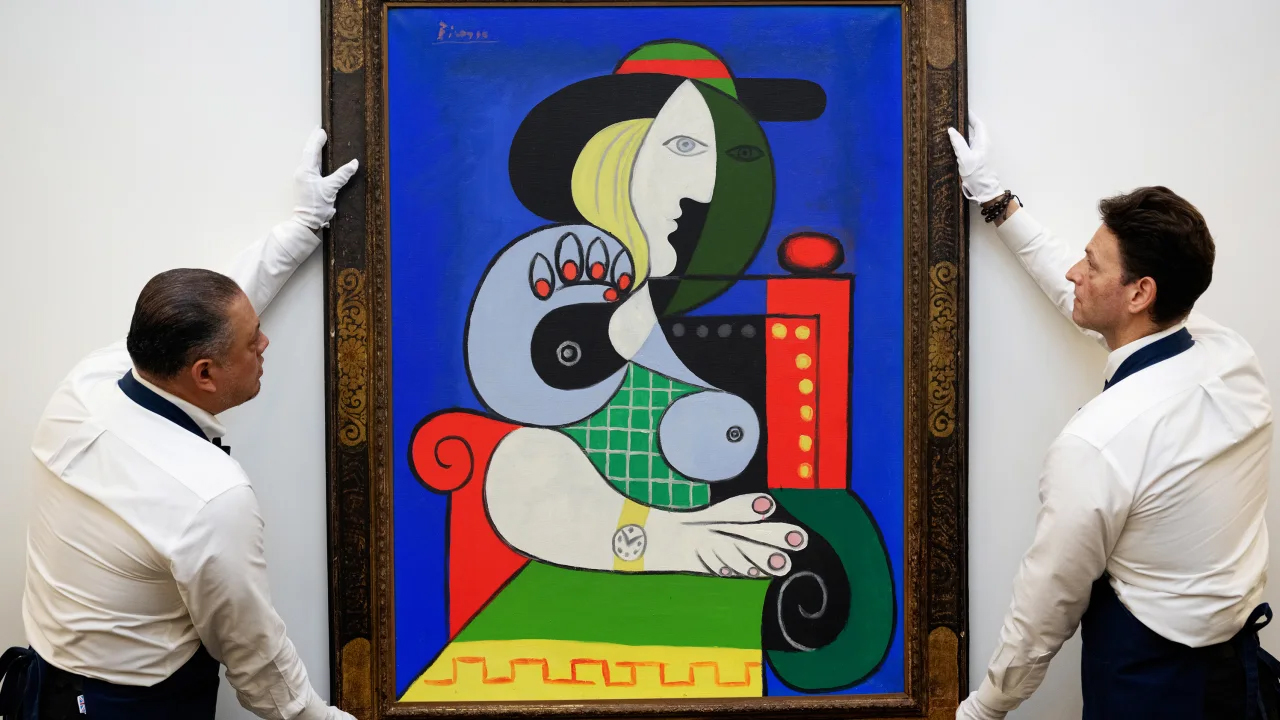 CNN_ A Picasso masterpiece entitled "Femme à la montre" is expected to fetch more than $120 million when it goes up for auction this fall.
The 1932 oil painting will take center-stage at a two-day event at Sotheby's in New York in November, when the collection of Emily Fisher Landau goes on sale.
The piece, which measures 51¼ x 38 inches (130 x 96.5 centimeters), depicts Picasso's lover and "golden muse" Marie-Thérèse Walter, who featured in many of his portraits.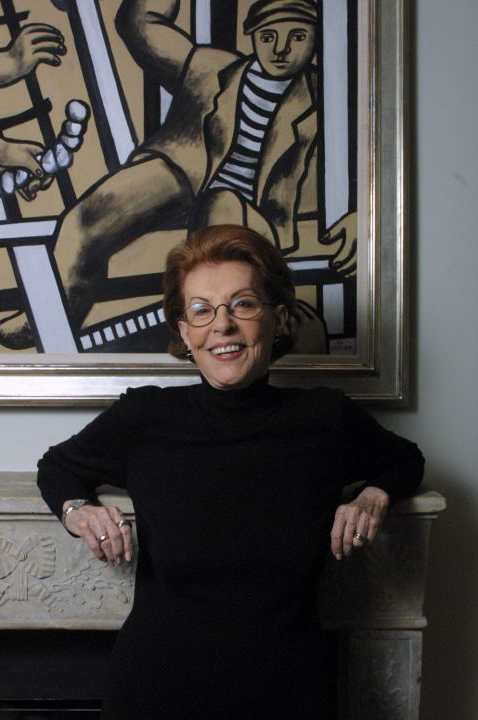 According to the auction house, the portrait is from one of the most prolific years of the Spanish artist's career, which was the subject of an entire exhibition organized by the Musée Picasso in Paris and London's Tate Modern in 2018.
In a statement announcing the sale, Julian Dawes, Sotheby's head of Impressionist & Modern Art for the Americas, said: "Picasso's 'Femme à la Montre' is a masterpiece by every measure. Painted in 1932—Picasso's 'annus mirabilis'—it is full of joyful, passionate abandon yet at the same time it is utterly considered and resolved. Its bold primary colors sing from the five-foot-tall-canvas."
Picasso first met Walter in Paris in 1927 when she was 17 years old and he was still married to his first wife, Olga Khokhlova, a Russian-Ukrainian ballet dancer. Walter would become the inspiration for some of his most sought-after canvases, drawings and sculptures.
As time went on, Picasso found it increasingly difficult to hide his feelings for Walter from his work—something that became clear during his first large-scale retrospective and finally ended his marriage.
The artist painted "Femme à la montre" in August 1932, soon after the retrospective at the Galerie Georges Petit in Paris ended.
According to Sotheby's, "the sense of release from keeping secrets about his affair seem to have spilled out onto this extraordinary canvas, in which he gives full painterly rein to new-found freedoms, drenching the painting in strong primary colors and beautiful forms, while at the same time paying careful attention to every small detail, creating a composition that is both intensely complex and deeply harmonious."
Picasso died in 1973, and Walter in 1977.
The painting is one of about 120 from the collection of Fisher Landau, a world renowned contemporary art collector who died earlier this year aged 102, according to The Art Newspaper.
The collection, which also includes works by Mark Rothko, Andy Warhol, Willem de Kooning and Georgia O'Keeffe, is expected to sell for more than $400 million overall.
Fisher Landau's began seriously collecting after receiving an insurance payout following an armed robbery of her jewelery at her New York home in 1969.
In an interview for an exhibition catalog, quoted in the Sotheby's statement, she said of the episode: "Even though Lloyds of London paid up, there was no way to replace that collection. It was so beautiful. And they got it in one fell swoop…. I was devastated. But I decided that I didn't want the jewelry any more. I now had seed money for a collection."
Last year, Picasso's most curious painting of Walter, in which she appears as a tentacled sea creature, sold for $67.5 million at Sotheby's in New York.
Picasso's portraits of Walter have become highly sought-after, with his other 1932 works "Femme assise près d'une fenêtre (Marie-Thérèse)," selling for $103.41 million in 2021, and "Nude, Green Leaves and Bust," selling for $106.5 million in 2010.
In May 2015, Picasso's "Les femmes d'Alger (Version "O") sold at Christie's in New York for $179.4 million—at that time, the highest price ever paid for a work of art at auction.