Danish artist who submitted blank canvases as 'art' ordered to repay museum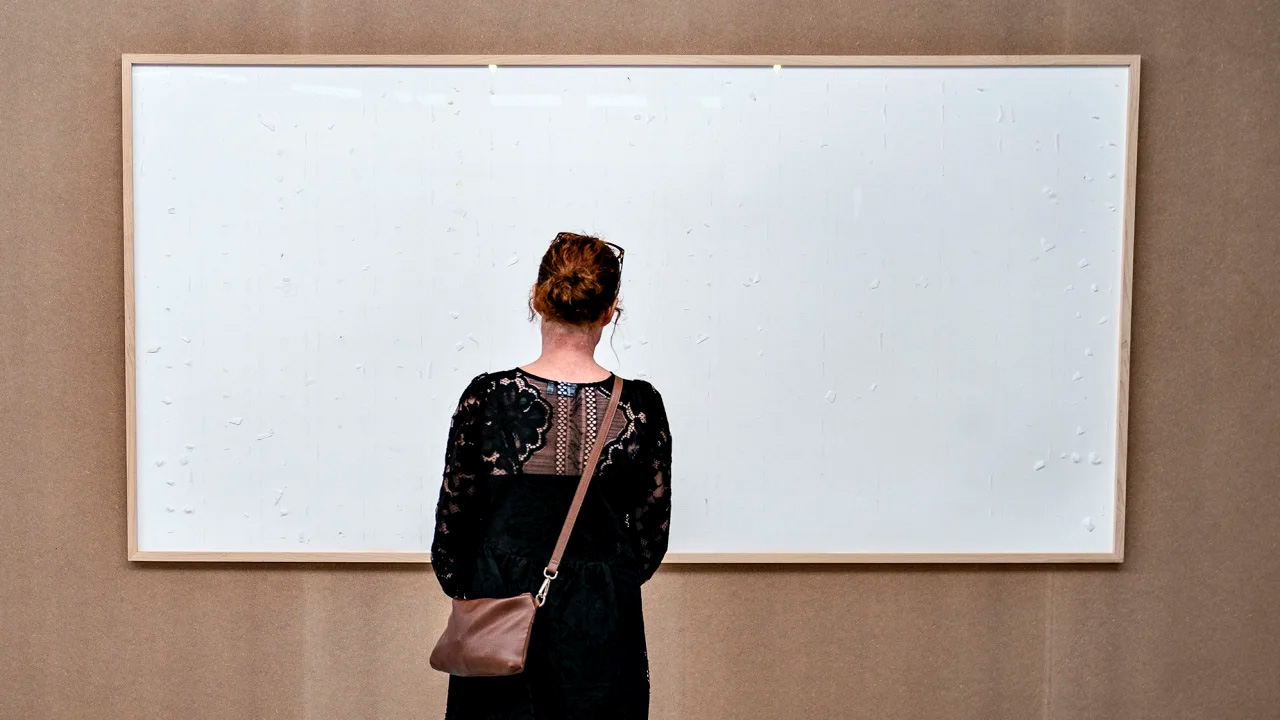 CNN_ Jens Haaning was supposed to create works of art with the 530,000 Danish krone ($76,000) lent to him by a museum, but instead he took the money and ran in the name of art. Now, after almost two years of litigation, a Copenhagen court ruled on Monday that the artist must return nearly all of the cash.
In 2021 the Kunsten Museum of Modern Art in Aalborg, in Denmark's Jutland region, loaned Haaning the money to create updated versions of two earlier works — frames filled with banknotes depicting the average annual salaries of an Austrian and a Dane — for an exhibition on the future of labor. Instead, the artist sent the museum two empty frames entitled "Take the Money and Run," saying he had created new, "better" pieces to fit the exhibition's theme.
The conceptual artist said the piece was a commentary on low wages, and that his breach of contract was part of the work.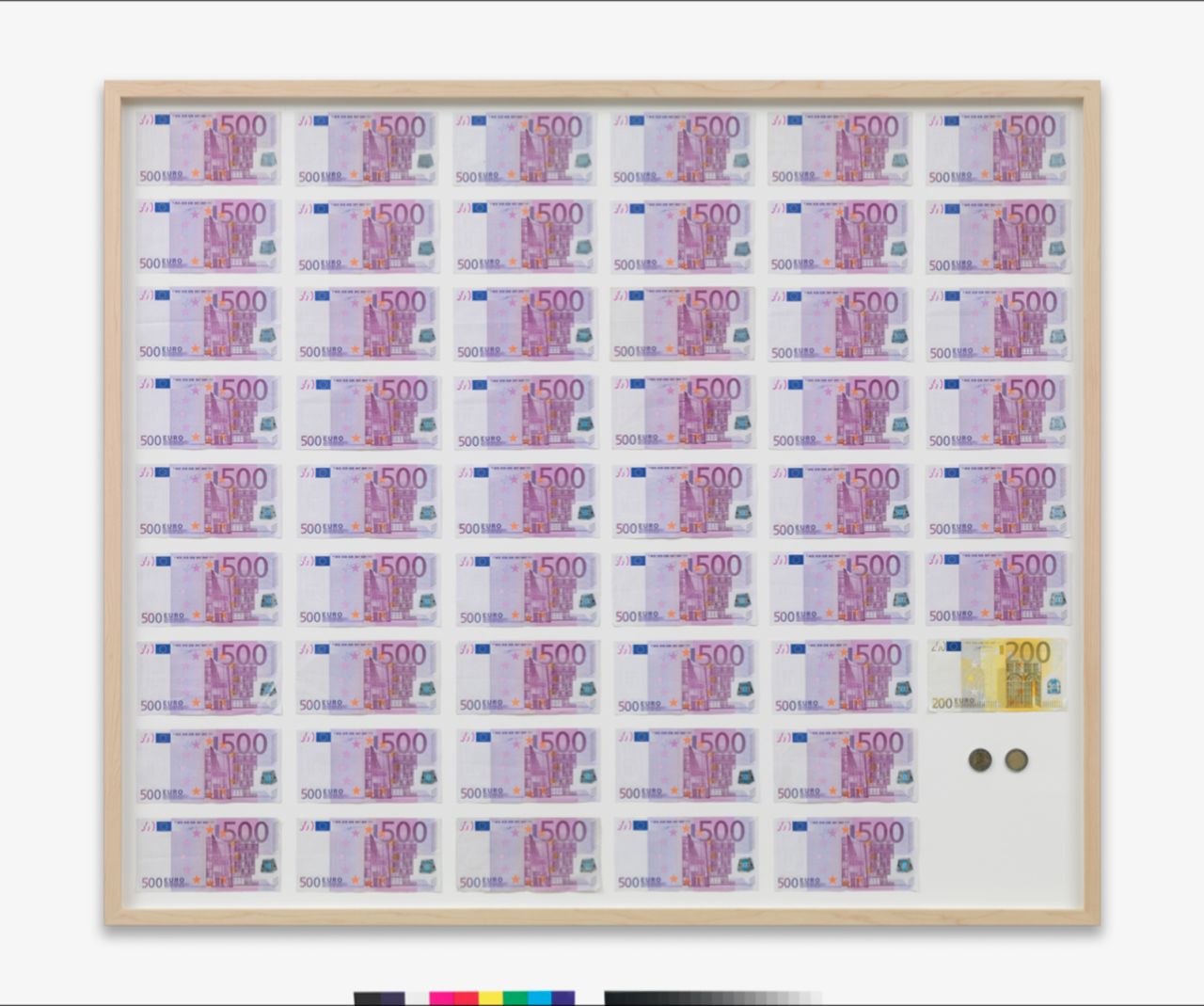 The new pieces were meant to be updated versions of artworks including "An Average Austrian Year Income, 2007," pictured here.
He told CNN at the time: "I saw, from my artistic point of view, that I could create a much better piece for them than what they could imagine." He added: "I don't see that I have stolen money… I have created an art piece, which is maybe 10 or 100 times better than what we had planned. What is the problem?"
Haaning said the new artwork invited people to reflect on social structures and institutions like religion and marriage. "And if needed… take the money and run," he added.
Despite its protestations, the Kunsten Museum of Modern Art exhibited Haaning's empty canvases alongside a print-out of an email in which he explained his actions.
Haaning's empty canvases are part of a genre of controversial works that question the value of art itself — including Maurizio Cattelan taping a banana to a wall and Banksy shredding a painting at auction. In 1958, conceptual artist Yves Klein exhibited an empty room to thousands of people. But regardless of his pieces' intent, Copenhagen City Court ruled against Haaning, saying he was "obliged" to return the loaned money, minus 40,000 krone ($5,730) in artist and display fees.
The court said "Take the Money and Run" was "deficient," compared to what was outlined in his contract with the Kunsten Museum, as he had agreed to deliver two different pieces. The ruling also dismissed a counter-claim made by Haaning, who alleged that the museum had infringed on the work's copyright. The artisthas meanwhile been ordered to pay costs associated with the legal proceedings.
In a statement emailed to CNN following Monday's ruling, Kunsten's director Lasse Andersson said that the museum would wait to see whether or not Haaning appealed the decision before commenting. The artist did not respond to a request for comment.
The museum displayed Haaning's new artwork as part of its "Work it Out" exhibition, which ran from September 2021 to January 2022.
At the time, Andersson told CNN that the workraised key questions: "Do we have to work for money, or can we just take it?" he asked. "Why do we go to work? All these kinds of things make us start to reflect on the cultural habits of society that we are part of. And then it also applies to the question: Are artists paid enough for what they do?"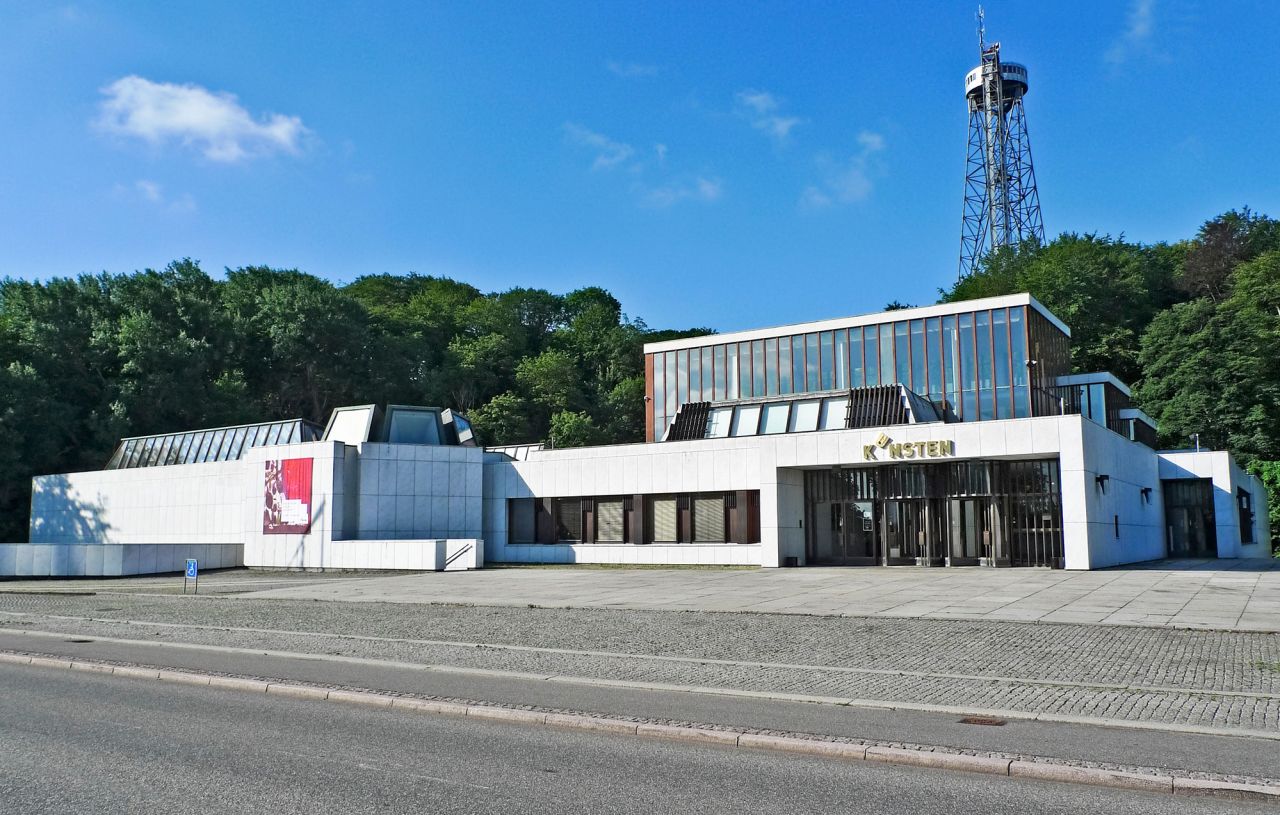 Kunsten Museum of Modern Art in Aalborg, Denmark.
Andersson also said the museum had upheld its side of the agreement and was known for honoring contracts and paying artists reasonable fees.
Haaning, meanwhile, argued that the 10,000 krone ($1,571) paid by the museum for his work, and to cover expenses like framing and delivery, would have left him out of pocket due to studio costs and staff salaries.