gijs van vaerenberghs giant sculpture emerges from a belgian dune
Designboom_artist gijs van vaerenbergh marks the highest point of the belgian nature reserve 'hoge mouw' with this work entitled 'a giant sculpture.' the permanent, site-specific piece offers the viewer a connection with the natural and cultural history of the region. the artist created the sculpture to occupy the natural, forested site near kasterlee, belgium — a varied landscape with coniferous forests on sandy soil, moors, fens, open sand drifts, hollow roads and streams.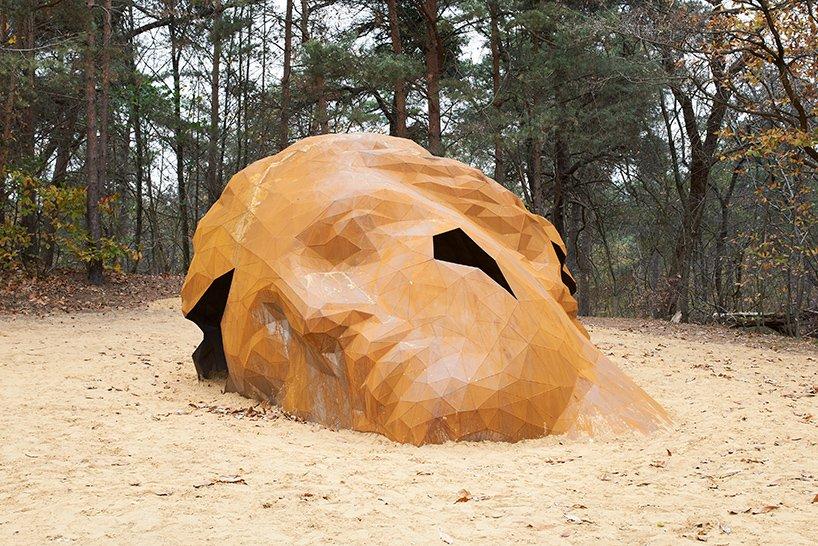 despite its size, gijs van vaerenberg's sculpture does not reveal itself entirely at once. from within the forest, the visitor enters the open, sunken area where the monumental head lies. the head, appearing as if it had just been uncovered, rises from the parabola dune like a vestige of ancient times. its face has the classical features typically found in greek sculpture, while it is reminiscent of excavated fragments of ancient sculptures of enormous dimensions.