bjarke ingels group designs eight penthouses for KING toronto development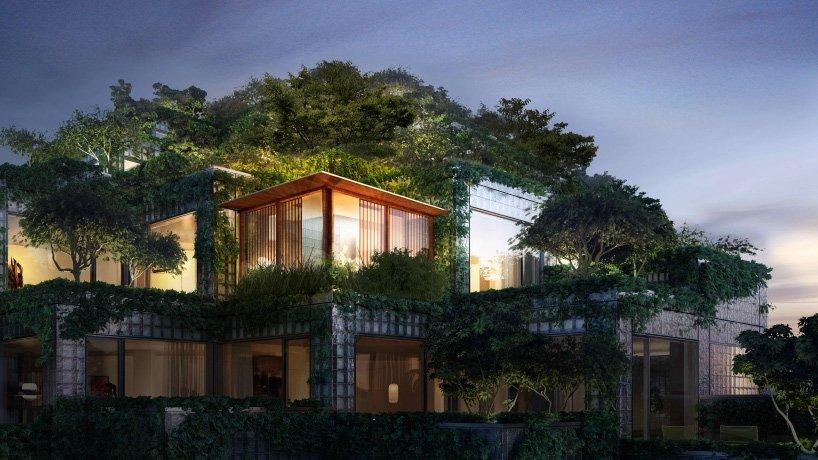 Designboom_plans have been revealed for the eight penthouses that will sit atop 'KING toronto' — the residential development designed by bjarke ingels group (BIG). the project, located in the canadian city's king street west neighborhood, was first unveiled in 2016 with more details and renderings of the scheme revealed last year. inspired by habitat 67, the housing complex in montreal designed by moshe safdie, and 'maison de verre', a glass house in paris, KING toronto is made up of pixelated volumes, which have been rotated to maximize light and views.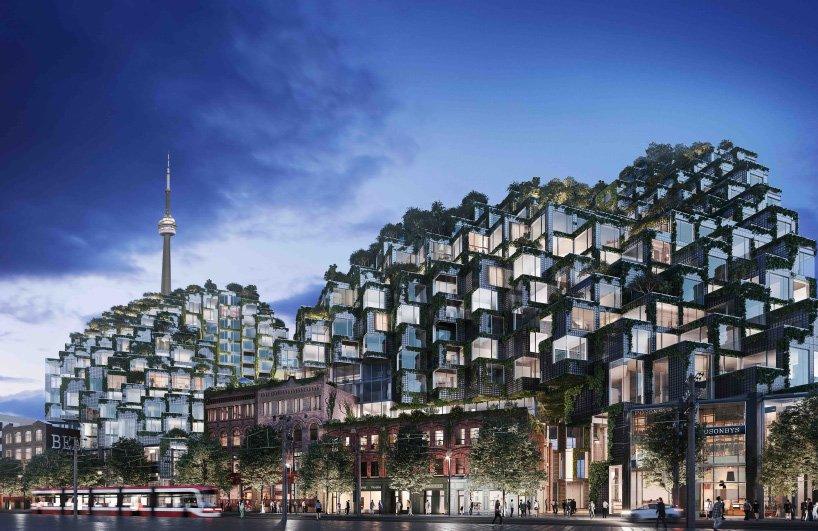 a collaboration between allied and westbank, KING toronto has been designed by BIG to create an architectural typology that complements and celebrates the site's heritage buildings, while bringing nature into the city and creating a diverse public realm. the development's topographical roofscape forms four 'mountains' oriented towards the north, south, west, and east, and articulated around a central courtyard. a total of eight penthouses (two on each peak) form 'floating sanctuaries', with units ranging in size from 279 square meters (3,000 square feet) to 418 square meters (4,500 square feet).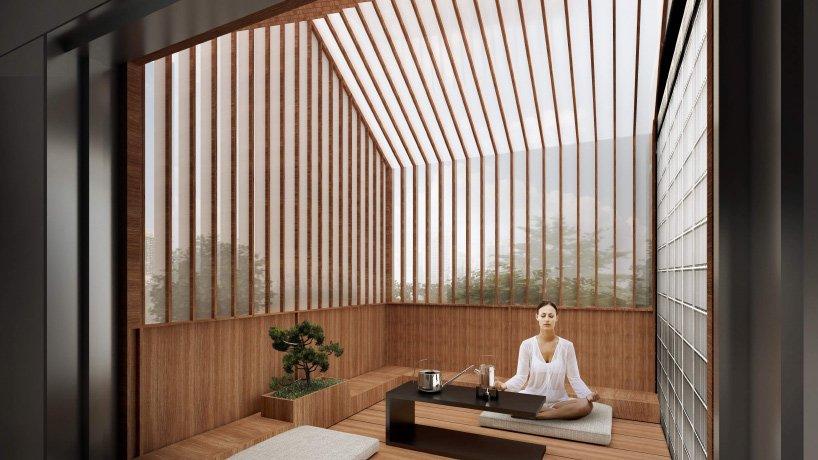 each penthouse is conceptually related to its anchor and access point within the building. the north lobby is located within a heritage building facing the courtyard, the south lobby, beneath the green archway connecting wellington park to the courtyard, the west lobby opens onto the courtyard, forming a glowing beacon that illuminates the glass block façade, and the east lobby is a part of the atrium — a multi-storey open space between brick heritage buildings and the new glass block façade.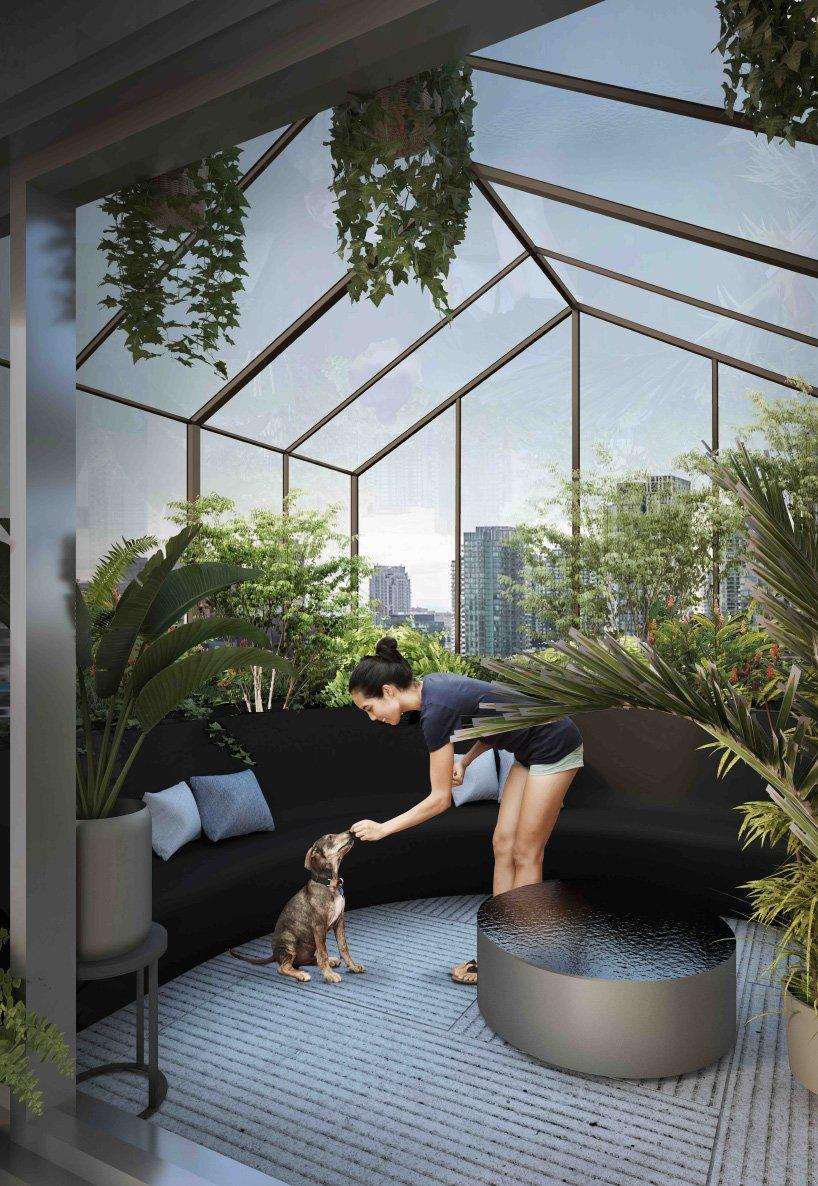 channeling 'an industrial chic aesthetic' through the use of steel and glass block, the two north penthouses are rooted in the industrial heritage of the neighborhood, while the penthouses perched on top of the south mountain are surrounded by lush vegetation. here, two structures are carefully positioned on the stepped slopes: a teahouse that becomes a glowing beacon at night, and a greenhouse and winter garden overlooking the courtyard.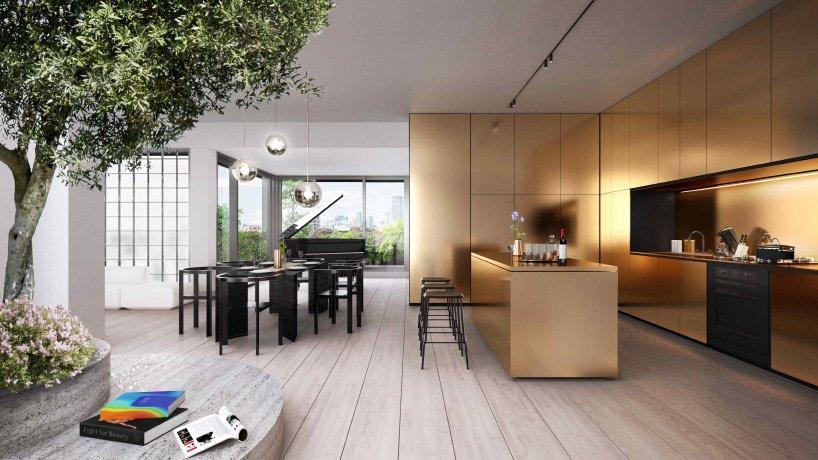 the penthouses situated on top of the west mountain are described as a 'celebration of light'. 'la bibliothèque' penthouse takes its name from a double-height bookshelf connecting two floors, while 'the treehouse' unit appropriately contains a tree. finally, the pair of east penthouses are inspired by modernist scandinavian architecture. here, expansive outdoor terraces provide panoramic views of toronto and the cascading roof terraces of the other homes below.