alex nerovnyas YORK house provides a sense of connection with the wild environment
Designboom_russian architect alex nerovnya presents the YORK house, a secluded concept residence set on a slight incline on the edge of a forest. featuring glass, steel and cross-laminated timber, the project follows nerovnya's recognizable style which uses simple geometry shaped in an unusual manner as well as a common gable roof.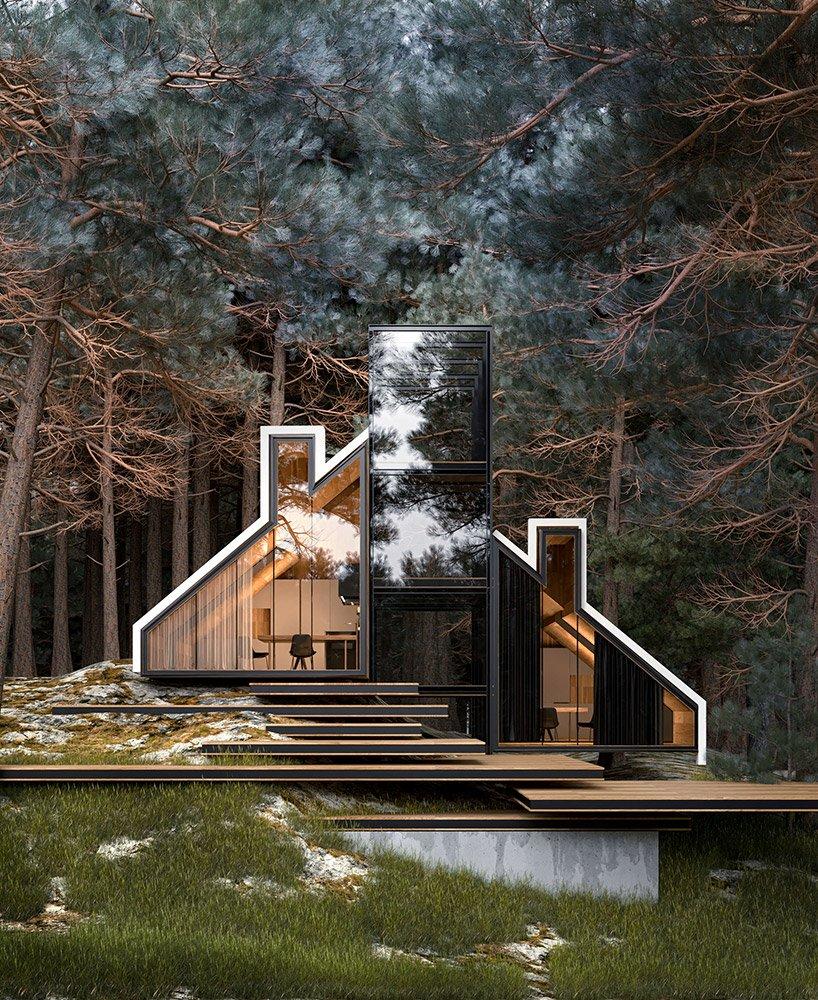 through its openness and use of glass, YORK house by alex nerovnya aims to provide a sense of connection with the wild environment. featuring multi-leveled terraces and massive sliding glass doors, the design blends the interior with the exterior of the building. comprised of three stories, the house contains four separate bedrooms complete with bathrooms. due to its setting on an inclined hill, the bedrooms have panoramic windows that provide residents with stunning views of the landscape.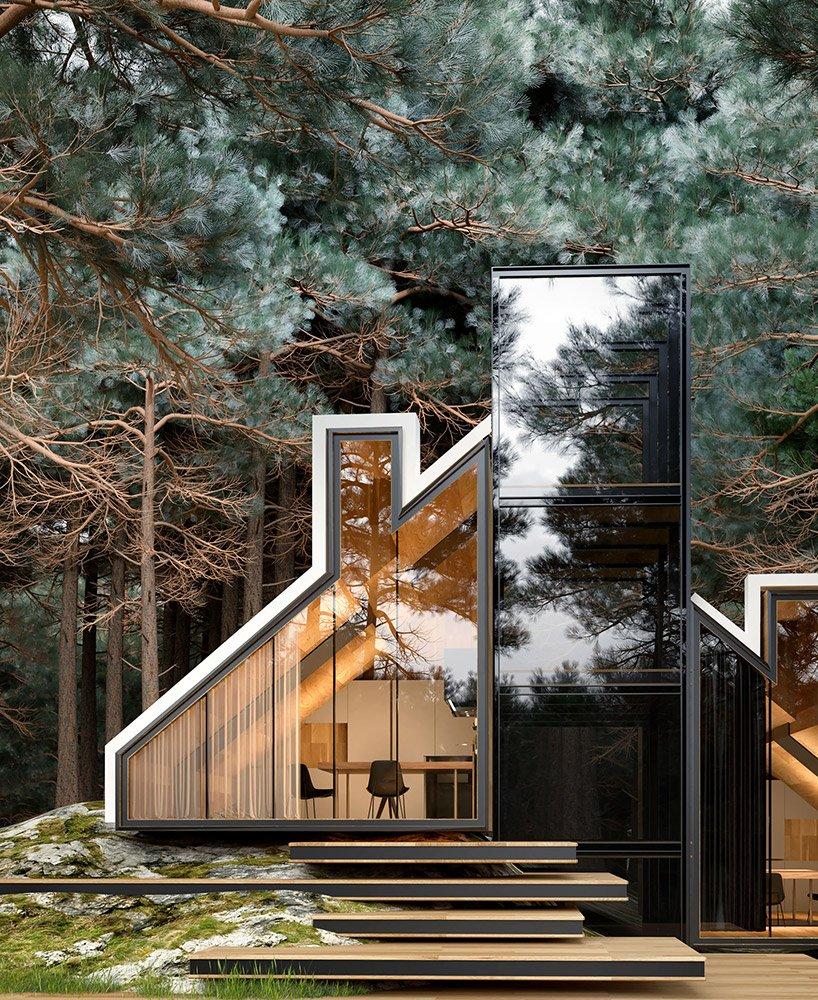 the design has a gabled roof split in two by a central block, resulting in a fresh and different look. inside, the surfaces are finished with veneered wooden panels, allowing for a more liberal use of diffused light inside the house.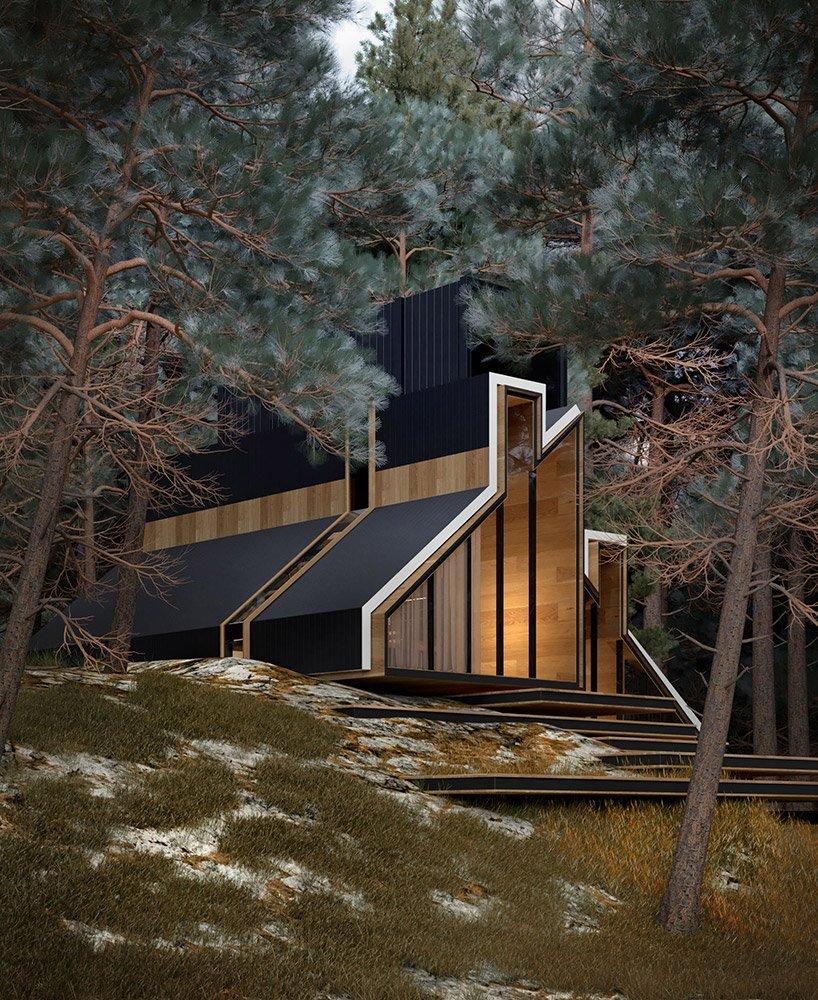 the YORK house project was created as a vacation destination for big families or groups of friends, whose idea of a weekend is to separate yourself from the hustle and bustle of the metropolitan areas,' comments the architect. 'four bedrooms accommodate up to 8 guests, while ample space inside and outside of the house allows everyone to relax and spend their time the way they dreamed during the workweek.'