seashell-like reflective volumes form residential proposal in athens by 314 architecture studio
Designboom_situated within the southern suburbs of athens, greece, 314 architecture studio has unveiled the 'h1003' or 'yadori kai' residential proposal. the apartment complex project integrates aquatic elements with minimal design, using seashell-like organic forms, lightweight construction and reflective surfaces.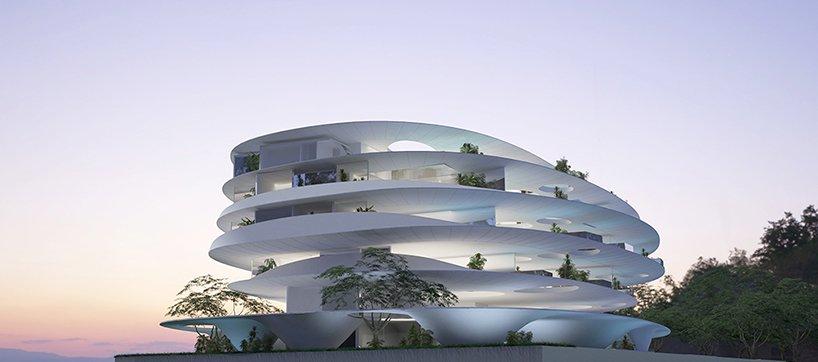 the main idea behind 314 architecture studio's project is to create three separate volumes that look and function as one element. thin, curved slabs connect the volumes, which are rotated differently on each level, in order to complete the interesting form. in addition, simplicity and elegance are evident in the overall design approach.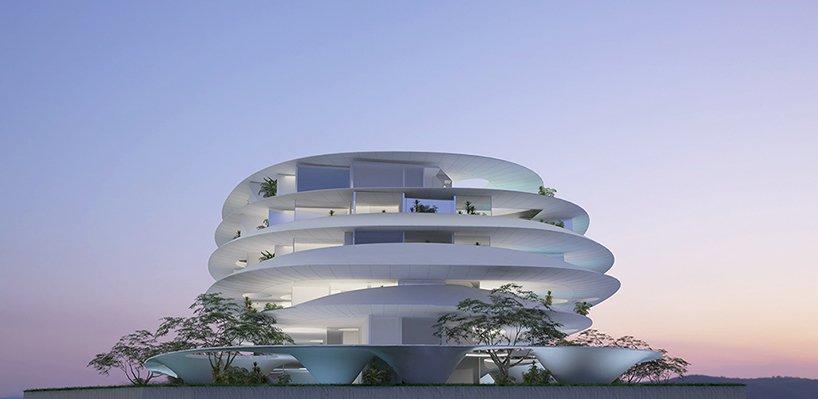 the architects opted for interesting facades without further 'decorative' elements. here, form follows function and the form speaks for itself. the proposal is also based on the idea of a 'glass house': transparency is maintained throughout the building and volumes appear to be lightweight.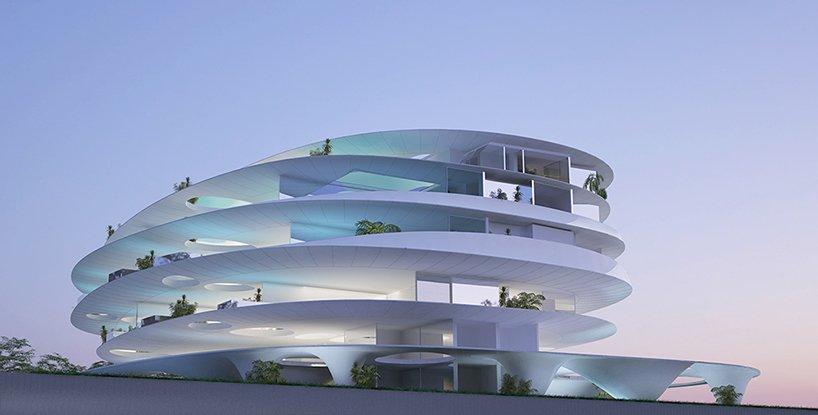 a number of organic atria in critical locations allow fresh air and natural lighting to penetrate the building. water plays a vital role in the design process, with pools and ponds seamlessly integrated in each floor. the water and mirrors reflect light and the shapes of the building, while the mirrors are also used to 'open up' and free space. the reflections, the form and the environment all work as part of one bigger synthesis.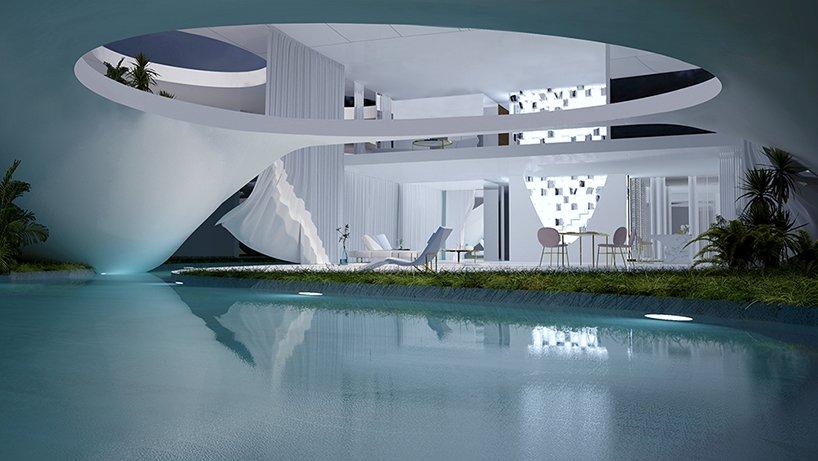 the ground floor's ponds create reflections that compliment the overall synthesis and offer an enhanced connection to the water element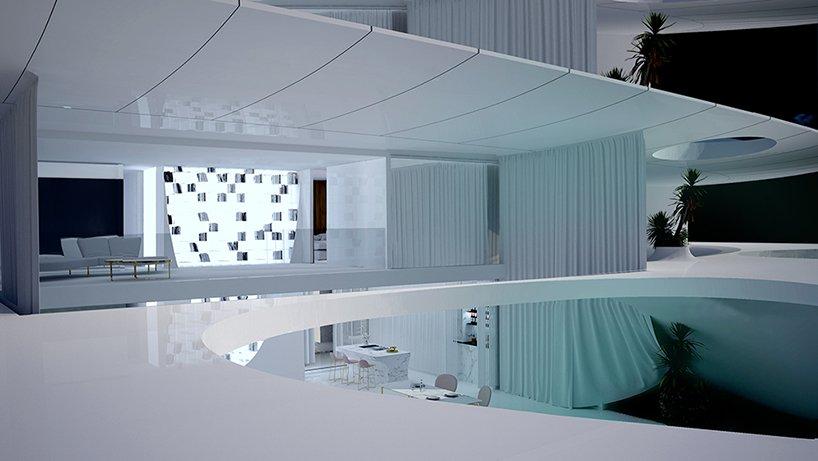 view of the firts floor's living room, the ground floor's kitchen is visible through the atrium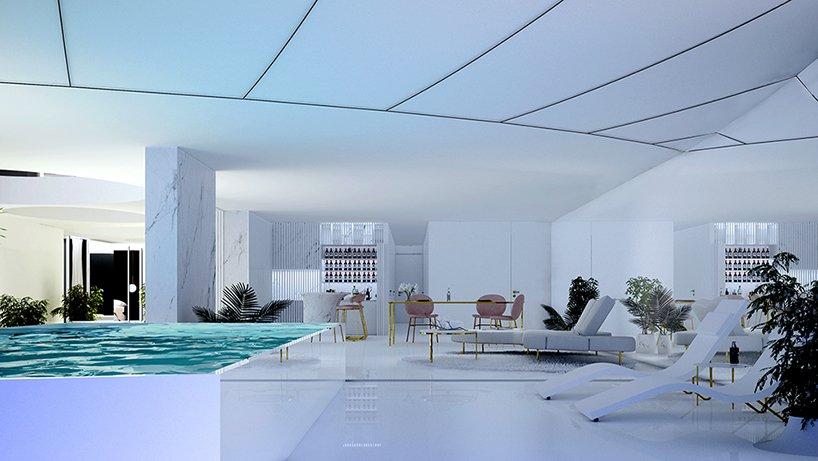 balcony view of the pool and the living room
living room and kitchen area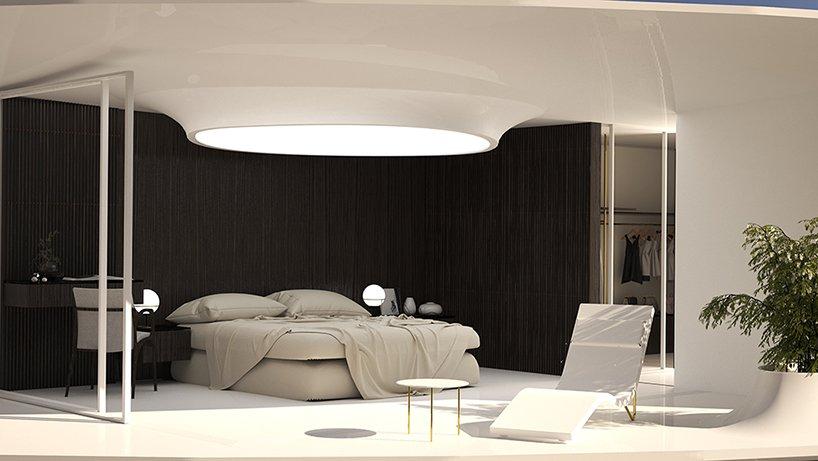 bedroom view with sculpted ceiling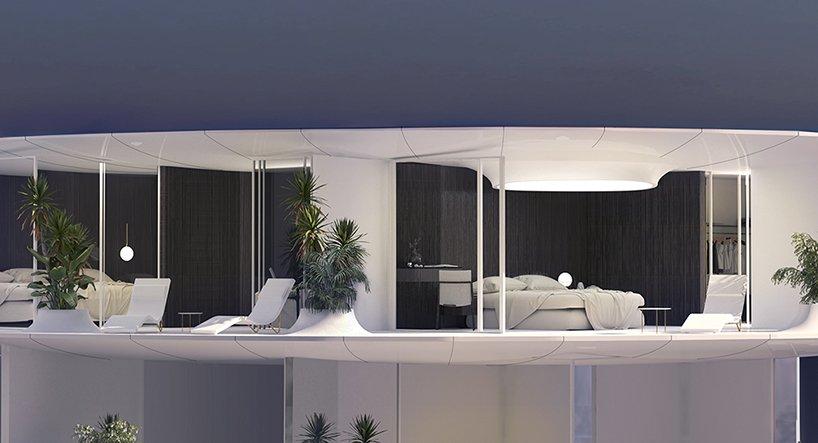 balcony view of the bedrooms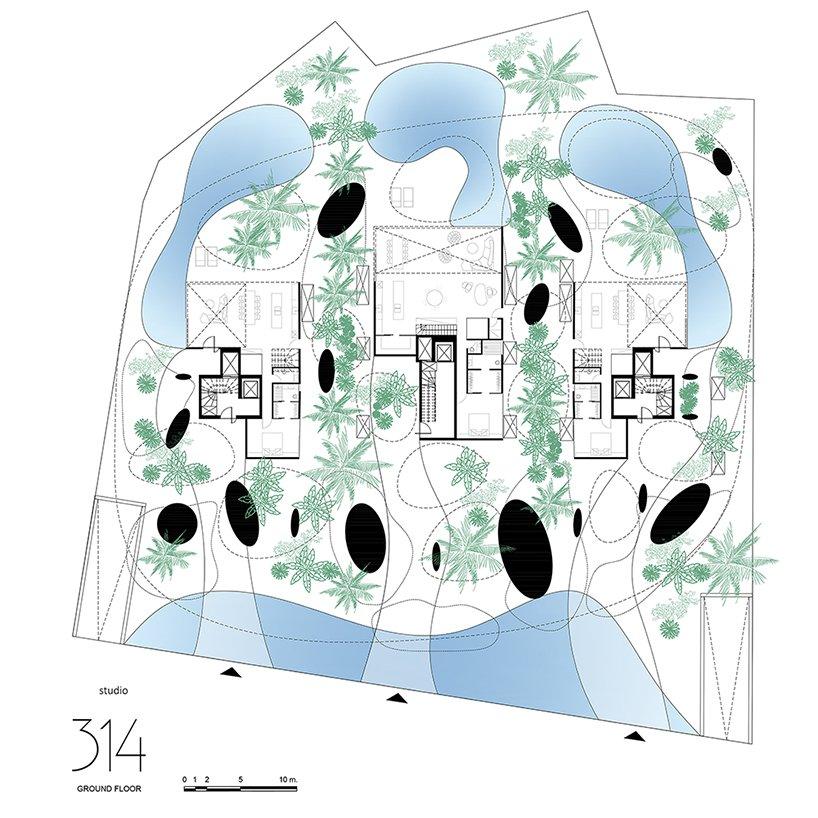 ground floor plan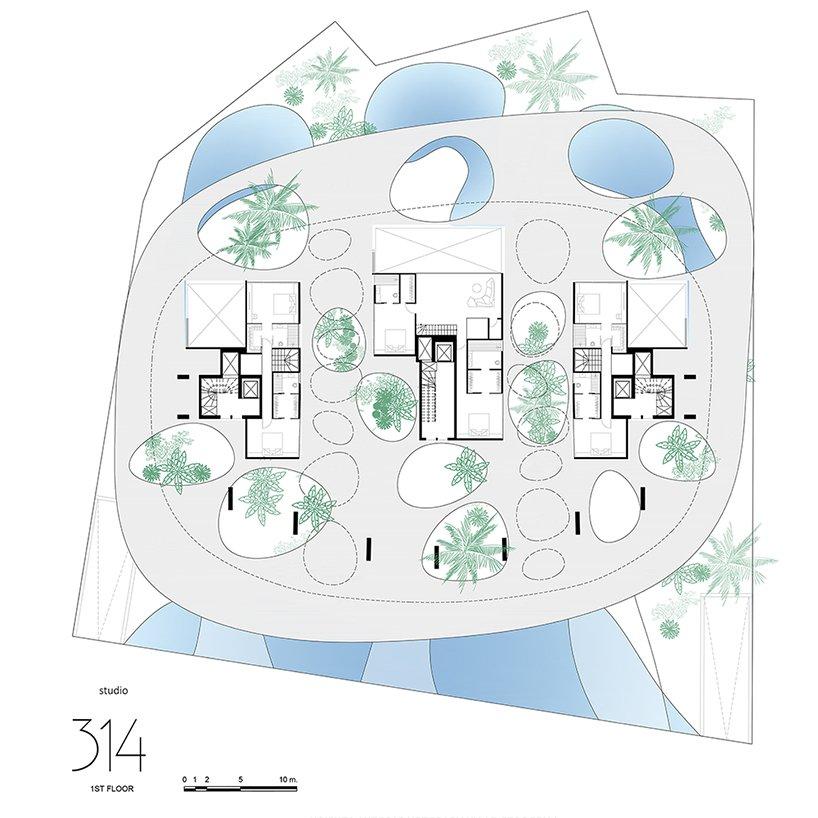 first floor plan
second floor plan