watch gabriel dawe discuss his massive rainbow thread installations
Designboom_for more than ten years now, mexican artist gabriel dawe has been creating site-specific installations made of thread and boasting rainbow-like colors. formally trained as a graphic designer, the artist generates work as an extension and intersection of his interest in the connection between fashion and architecture, and the ubiquitous sewing machismo of his home country. primarily focusing on the exploration of the textile medium, dawe uses the plexus series to exercise a form of pedantic obsession, assembling thousands upon thousands of colored threads to build a shimmering, vibrant sculpture.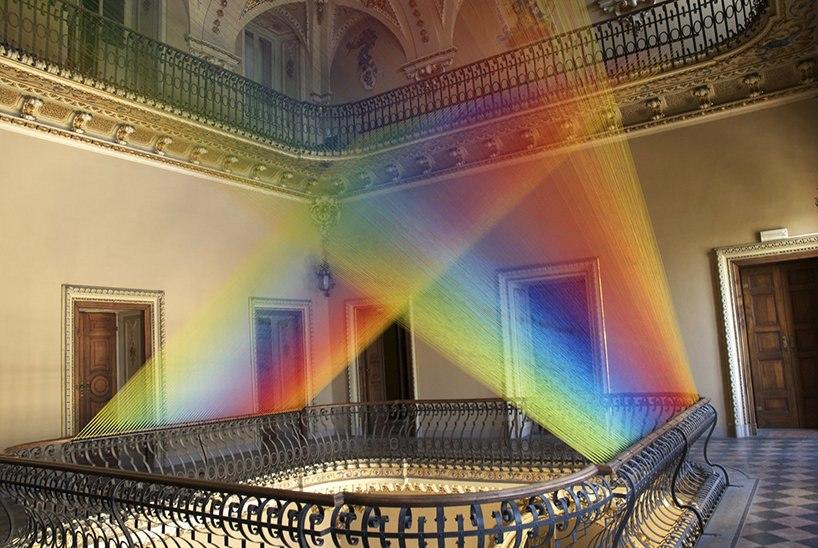 'these installations are related as well to the human need for shelter and man's ultimate vulnerability,' says gabriel dowe on his work. 'one thing fashion and architecture have in common is their function of protecting the individual. by taking the main component of clothing—sewing thread—and generating an architectural structure with it, scale and material are reversed to create a new construction that no longer shelters the material needs of the body, but instead creates something that is symbolic of the nonphysical structures humanity needs to survive as a species.'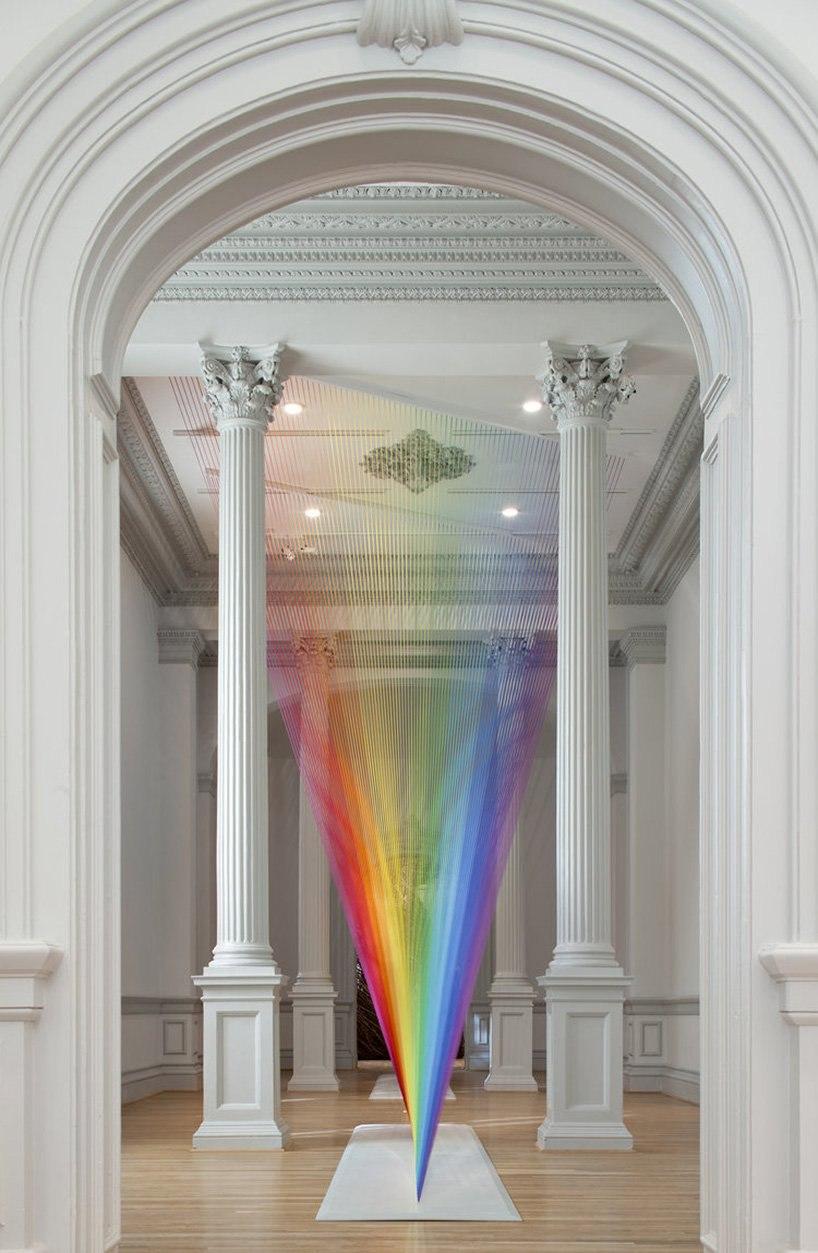 the plexus series is an ongoing project by dowe which sees the pieces morph and transform into various delicate poly-chromatic masterpieces, cascading through double-height gallery spaces and airports, or gently twisting across hallways. an almost optical illusory effect is produced, precipitated by the organized multicolor arrays. the pieces not only reference dawe's investigation into other disciplines, but also to subvert the notion of masculinity attached to the textile field, commenting on the ever-changing yet shared human element of identity.