hector zamora installs lattice detour at the met — a curved, see-through brick wall
Designboom_mexican artist hector zamora has installed lattice detour — a site-specific work for the met's roof garden in new york. the installation transforms the roof garden terrace and view of the surrounding manhattan landscape by utilizing one of the most defining symbols of our time: the wall.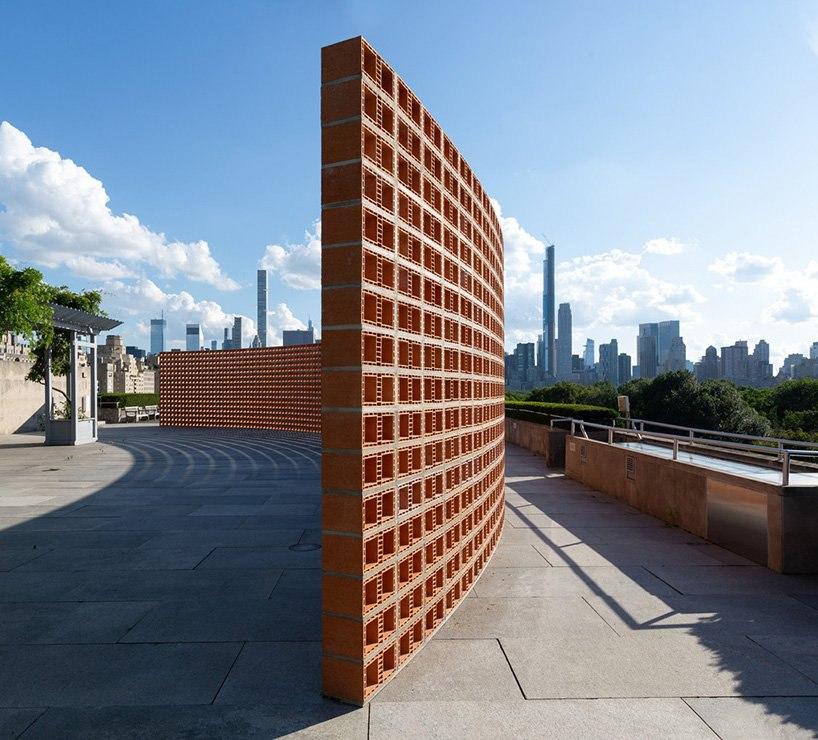 using modest material, hector zamora's lattice detour interrupts and refocuses how visitors interact with this beloved space, situated atop the met and surrounded by the manhattan skyline, creating a meditation on movement, transparency, and interference,' comments max hollein, director of the met. 'manifesting itself as a protective wall, curved artwork, and permeable screen, lattice detour is a transformative, charged, and timely intervention.'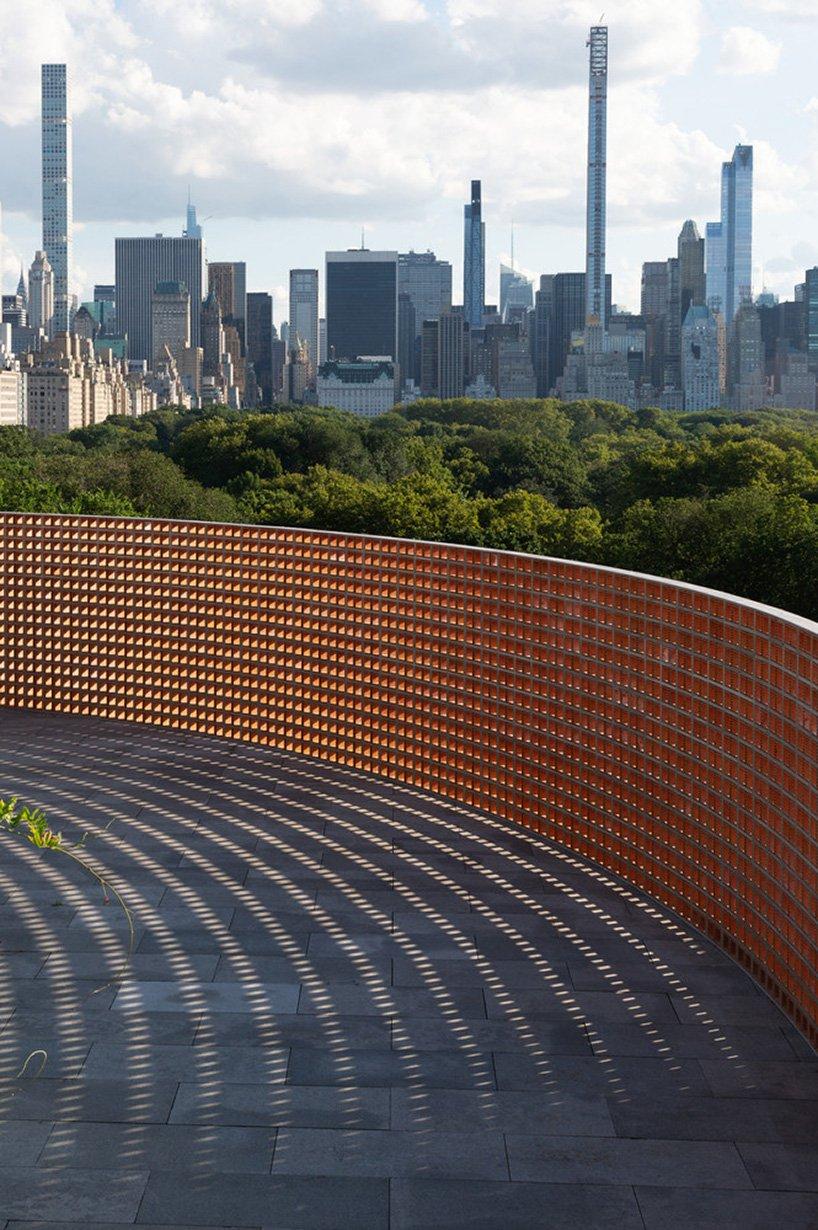 in lattice detour, hector zamora uses the wall to create a response in viewers that communicates the impact of barriers: obstructing access to open, expansive outlooks on the world. this wall, although presenting some of those characteristics, presents gestures that counterattack the wall's primordial function. the bricks, stacked 11 feet high, have been turned to their side to show their perforations. this arrangement allows light and air flow through, referencing celosía walls — latticed structures found in vernacular architecture around the world providing shade and ventilation.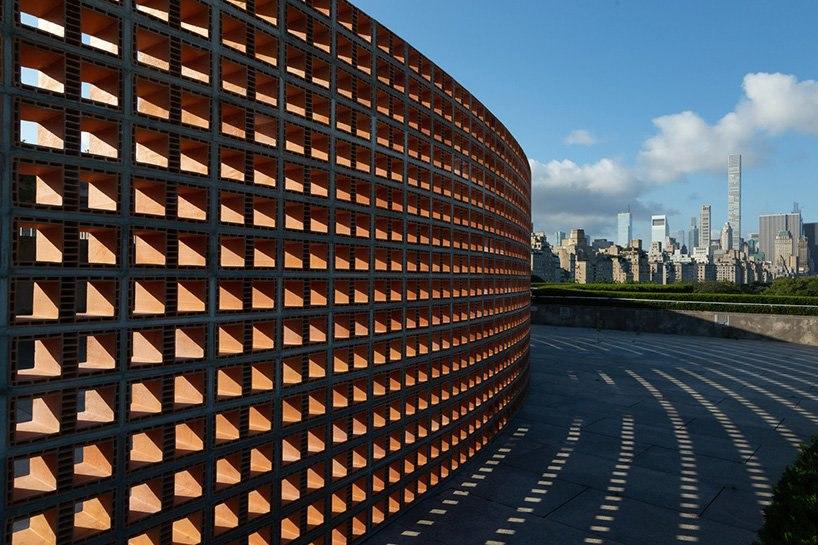 as visitors move around the wall's arched structure, the tactility, materiality, geometric patterns and shadows cast become apparent. these elements suggest that the work's role as a partition is not the one intended. instead, through the grid of its openings, the gravity of the massive walls turns into an ethereal mesh. the wall therefore becomes an element that invites viewers to look into the other side and reconsider the panoramic view and the implications of obstruction and permeability within a social space.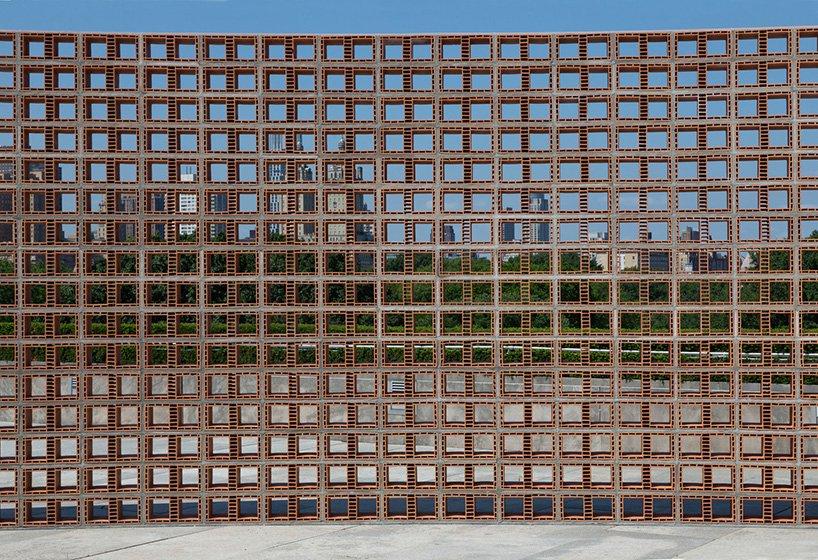 'well known for his site-specific installations that re-articulate public spaces and the built environment, zamora challenges and redirects our expectations of the cantor roof garden as a social space, asking the visitor to navigate a barrier to the open view beyond the parapet,' adds sheena wagstaff, the met's leonard a. lauder chairman of modern and contemporary art. 'constructed of bricks composed of mexican earth, using local labor and traditional processes, zamora's lattice wall is a poetic metaphor writ large, and a critique of the social, political, and economic considerations inherent in its making.'