An Oscar Niemeyer-Designed White Concrete and Glazed Sphere, Generates Extension for a Factory Canteen in Germany
Archdaily_ Oscar Niemeyer's latest work generated a spherical extension for the Kirow plant's canteen in Leipzig, Germany. The architect was first approached by the factory's owner in 2011, and following Niemeyer's death in 2012, his sketches were further developed by assistant Jair Valera, and executed by Harald Kern Architects.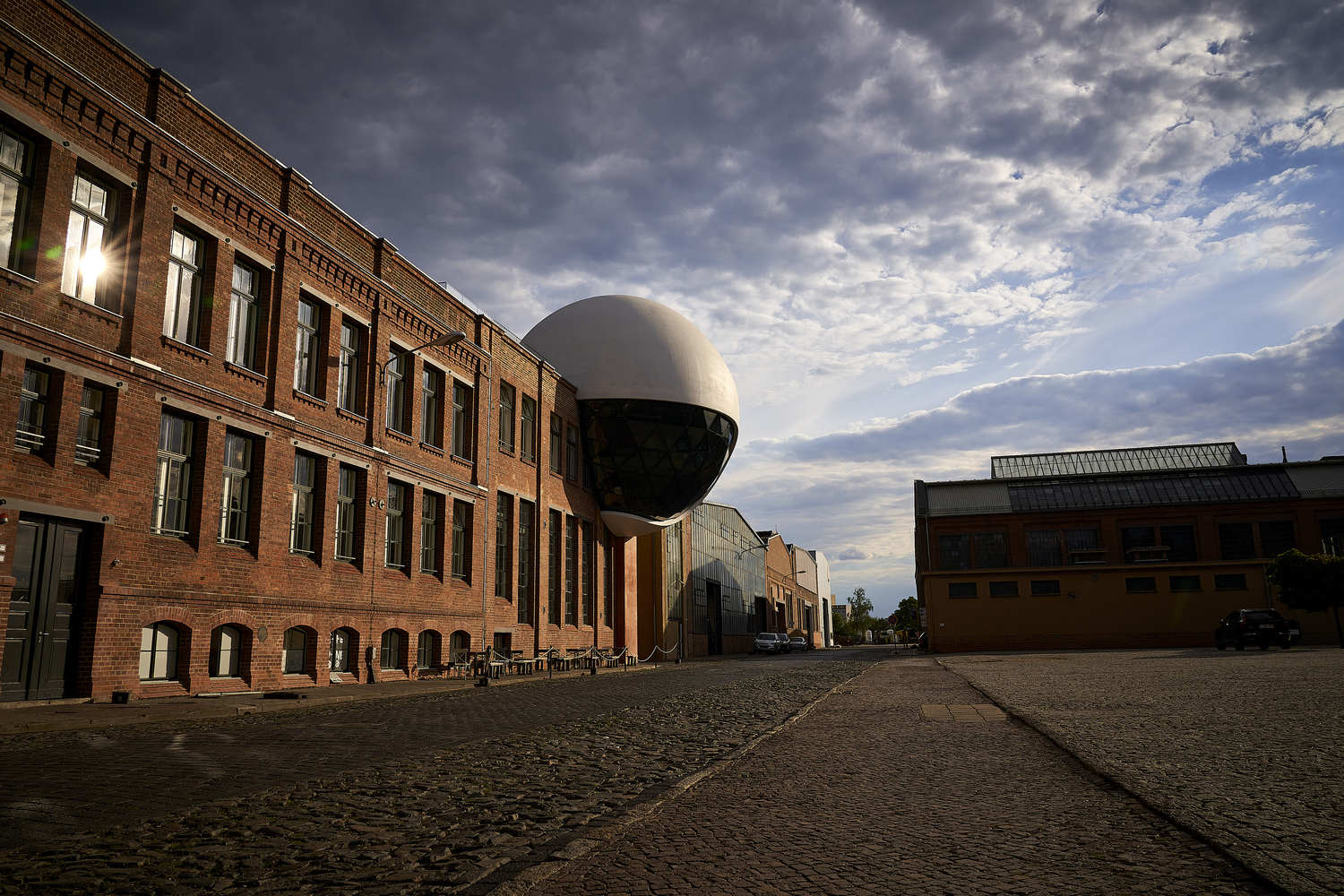 The white concrete and glazed sphere, measuring 12 meters in diameter, comprises an upper and lower hemisphere that houses a restaurant and bar. Located at the Techne Sphere industrial complex in the district of Plagwitz, in Leipzig, Germany, the extension is positioned on the top corner of a 19th-century factory used by Kirow, a tram company, and crane manufacturer. With technology taking center stage, the curved addition highlights Niemeyer's openness to new developments and innovation to realize his visions, according to plant owner Ludwig Koehne.
Created using fifty wooden handcrafted molds, the two concrete shells take on a dynamic window technology from Eyrise. In fact, the lattice pattern glass façade includes "144 individually manufactured triangular glass modules of various sizes that darken and lighten instantaneously, thanks to advanced liquid crystal glass technology controlled by a bespoke app".Always in a transparent neutral grey color across the tinting spectrum when viewed from inside, the glass allows the preservation of natural light while retaining the view to the outside.