vladimir naumov designs dreamy pink "yeti" sofa for MISSANA LAB
Designboom_ digital artist vladimir naumov has teamed up with MISSANA LAB—a research area of spanish furniture company missana—to bring one of his 3D designs into the real world. the aim of the collaboration is to generate a physical and tangible link between the handicraft industry and technology, between tradition and innovation. with the 'yeti' sofa, naumov is the second artist to take part in the project, becoming 'LAB.02'.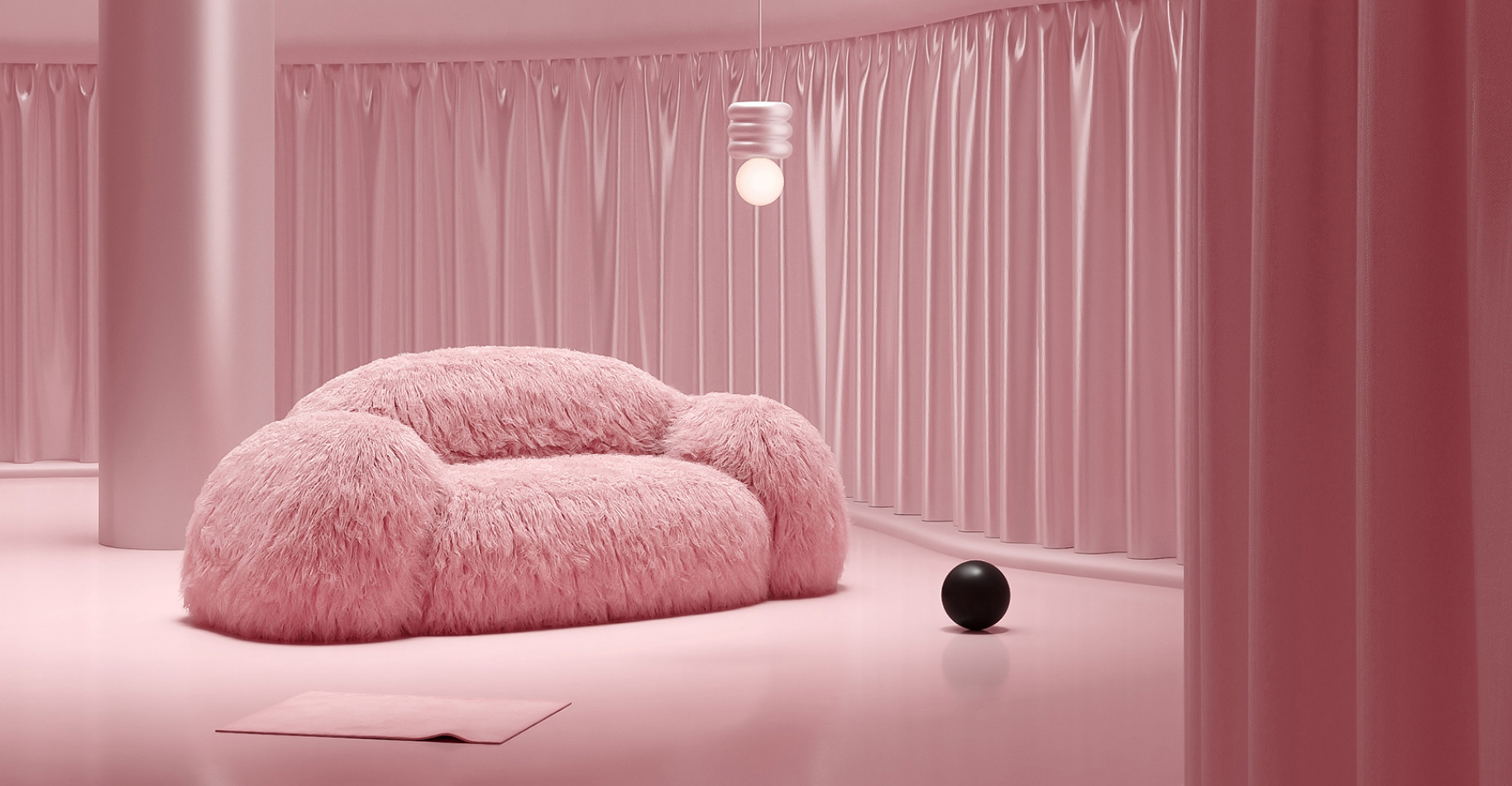 after months of work, MISSANA LAB has recreated the voluminous shape of the yeti sofa, upholstered with a characteristic fur. to design the shaggy pink furniture piece, naumov was inspired by cloud shapes, resulting in soft lines and a sofa that shouts comfort. the st petersburg-based artist then added 'faux lama fur' to create a shaggy sofa that now evokes its namesake abominable snowman—or yeti.
vladimir naumov's work is developed through a special language that attempts to manipulate imagination and perception with the combination of surreal shapes and unusual colors. this sofa is a clear example and a reference to this creative universe, inviting us to travel to a magical world where everything is possible.