federico babina`s illustrations stage dream-like architecture inside a circus show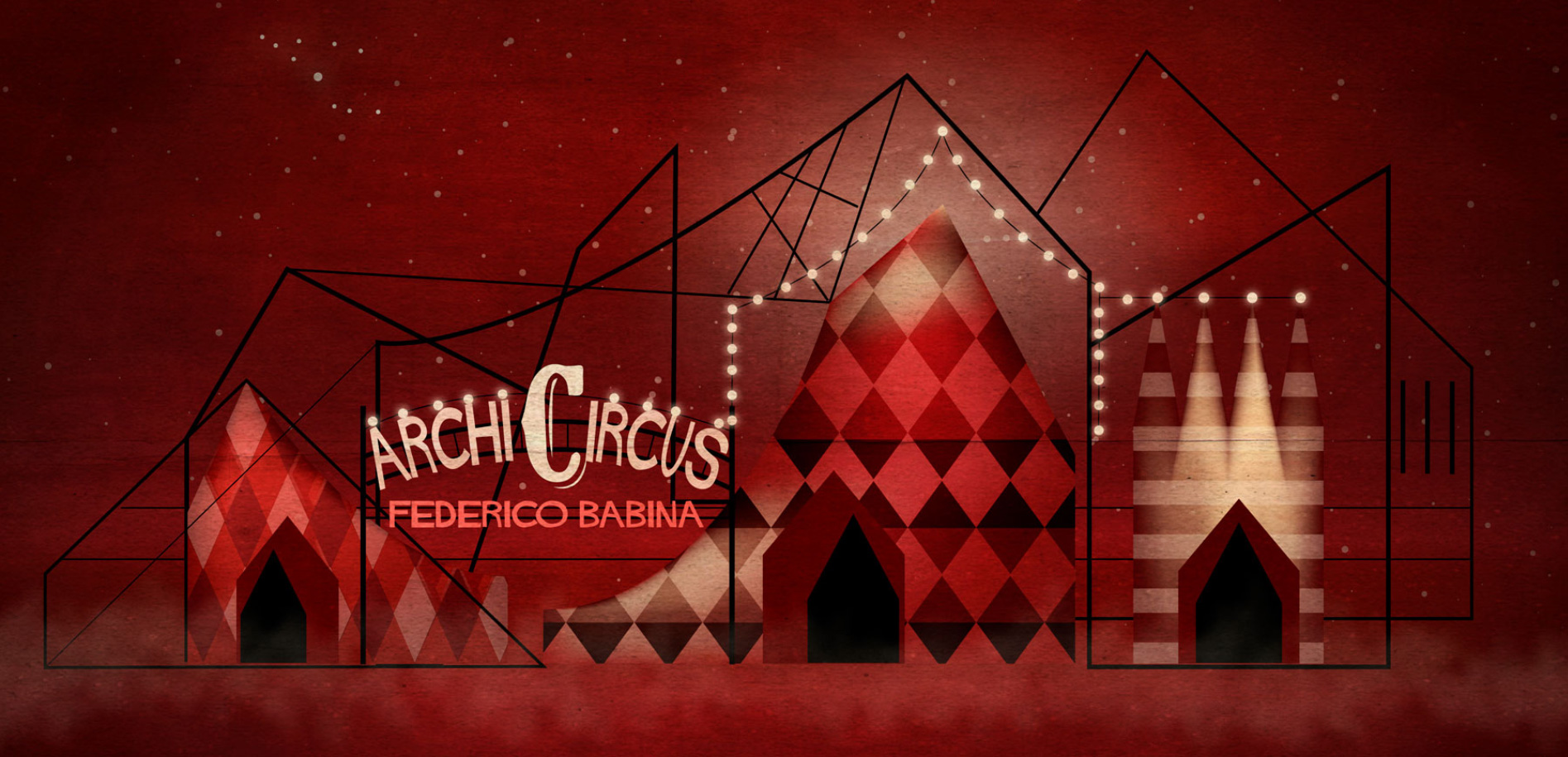 Designboom_ with his latest series 'ARCHICIRCUS', federico babina unveils 17 illustrations that depict 17 different small ephemeral and nomadic, unstable and acrobatic architectures. for him, each one represents the fluid and performing experience of contemporary design. in this project, the italian illustrator sees the architecture as a circus show, able to transform its representation into a poetic play and change the people who observe it into an audience.
'the lights dim… the show begins. sometimes I've found myself looking at beautiful architecture like a child watching a circus act with excitement: holding my breath, my nose in the air, my eyes wide and my mouth open, watching the magic of the show. sometimes architecture becomes an art that arouses wonder through words, sounds, gestures, and forms that have a miraculous appearance and the ability to amaze and excite,'said federico.
babina's 'ARCHICIRCUS' came from the idea that the architecture is staged as if it were a circus show. architecture dresses up, puts on make-up, and is transformed to interpret itself in a show where volumes and forms write dramaturgy and tell stories.
the show starts with suspended volumes that jump and dance, giving shape to suggestive figures. the artist invites the audience to get immersed into a dreamlike world — that one of the circus. 'strong forms that hold the weight in an acrobatic gesture suspended on the vertigo of the abyss and other graceful ones flying and dancing like feathers blown by the wind. architectural tightrope walkers with fleeting sensations between dream and fantasy, sometimes transparent and ethereal, other times strong and extroverted, even intrusive and noisy. the forms of the ephemeral are constant presences that, in many ways, shape the experience of time and space.'
through his illustrations, the artist brings us into a world where architecture does not have to conform to logic. a dream world where everything is possible, without restrictions.'the anti-conformism inherent in the ephemeral and nomadic character of circus life, give it a fleeting aura converting it into a symbol of freedom able to make possible the impossible. I like it when architecture is able to create that illusion, where the principles of logic and physics appear suspended, affirming instead, the laws of dreams.'