studio shinyoo repurposes discarded fishing nets into intricate moss-like artwork
Designboom_ Studio Shinyoo has teamed up with Korean fishing net recycling company Netspa to add new values to the discarded so-called 'ghost nets'. Dubbed NET_WORK, the project features a series of intricate artworks, furniture, and objects composed of repurposed nets. The resulting organic forms remind viewers of growing moss, further accentuating the environmental character of the endeavor.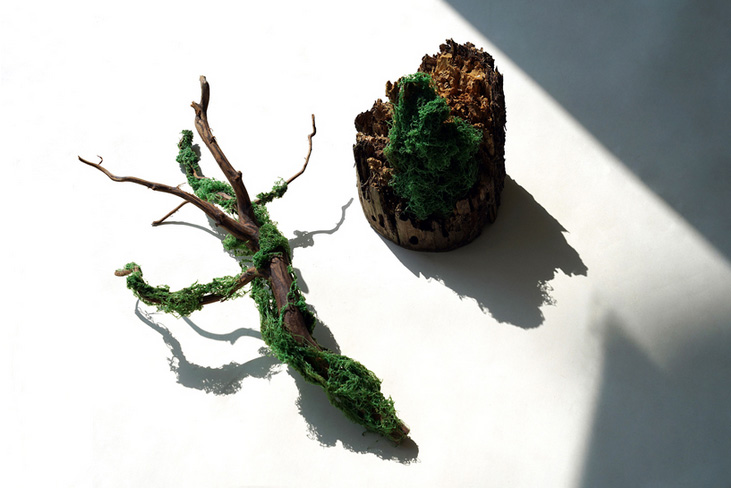 Discarded fishing nets are taking many lives in the ocean. Annually, about 10% of marine life dies because of the net, while 46% of the Great Pacific Garbage Patch consists of ghost nets. About 640,000 tons of nets are produced worldwide, accounting for 10% of marine plastic waste.
Against this backdrop, Studio Shinyoo decided to work with NETSPA to repurpose the discarded nets and create detailed artworks and furniture. The NET_WORK collection includes 'Ghost Mirror' with a frame made of ghost nets.'The things in the frame represent individual life and space. Life is placed inside of a frame which we define as the environment.' the designers share.
The series also presents multiple wooden objects wrapped in leaf-like forms made of fishing nets. The object is recreated from discarded wood found in the ocean.'We believe that people, companies, organizations and artists who share the value of sustainable design and environmental issues will be organically connected through works using waste fishing nets.'the team notes.