federico babina`s ambiguous portraits reconstruct cultural icons` identities with wires & voids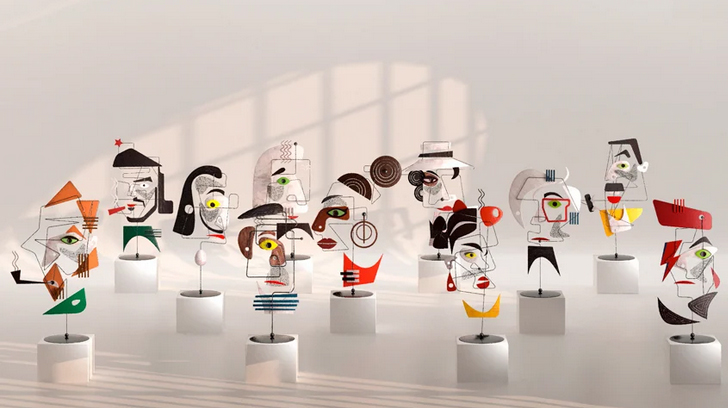 Designboom_ In his latest illustrative series Wirefaces,Federico Babina renders abstracted portraits of 19 cultural icons, which are then brought to life by Daniel Giordano. The project is a continuation of Babina's fascination with elemental geometric and vibrant colors, and his ongoing exploration for a type of portraiture which, through the simplification and identification of basic elements of a face, unveils layers of ambiguity without losing the essence of figurative representation.
The minimalist illustrations which capture the essence of their human counterparts with the most basic elements, shadows, and voids, were initially created as animated digital sculptures by Babina. Extending his work beyond the 2D plane, the pieces were then realized as balancing 3D sculptures made predominantly from wire and multimedia by Giordano.
'Wirefaces is a line that connects ideas and forms, a line that unrolls and connects fantasy and reality,' writes Federico Babina. In his new project, the architect and graphic designer explores how minimalist visual expressions of a distinct face can still capture the essence of identity, conveying it clearly through a new universal language. In fact, the compositions' optical ambiguity investigates ideas of perception, inviting the observer to break down and reassemble the different shapes in their imagination to complete the portrait.
His digital sculptures pay homage to the unique characteristics of figures such as Frida Kahlo, David Bowie, and Pablo Picasso, with portraits depleted of matter and infused with dynamic shadows and voids that allude to undisclosed expressive nuances. The Wirefaces compositions, set in motion by a combination of rhythmic forms and restrained movements, further evoke a subtle, orderly, poetic universe to reveal the identity of the 19 iconic protagonists.
Between a messy rigor and realistic fantasy, the viewer will be able to untangle the senses through the use of geometries and colors, get lost in following that thin line that evolves and stretches in space like a suspended thread, and then find the essential signs of the portrait and visualize the resemblance and personality of the protagonist,'concludes Federico Babina.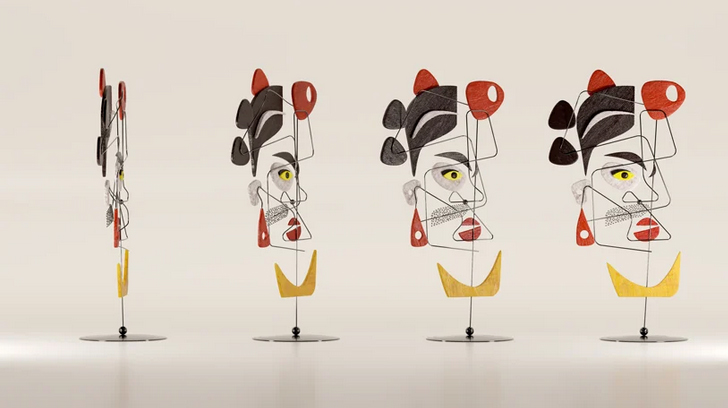 Frida Kahlo
David Bowie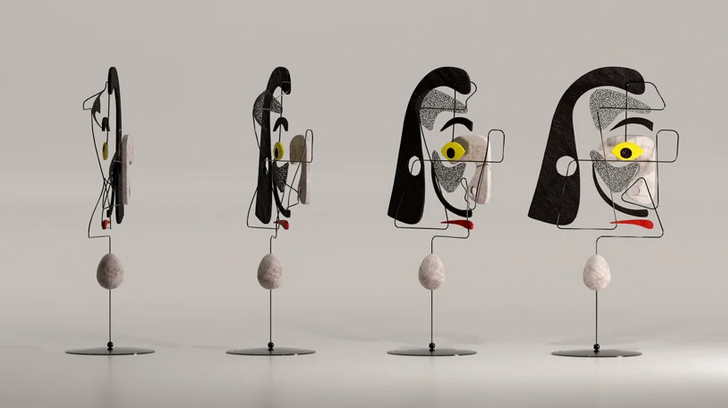 Salvador Dali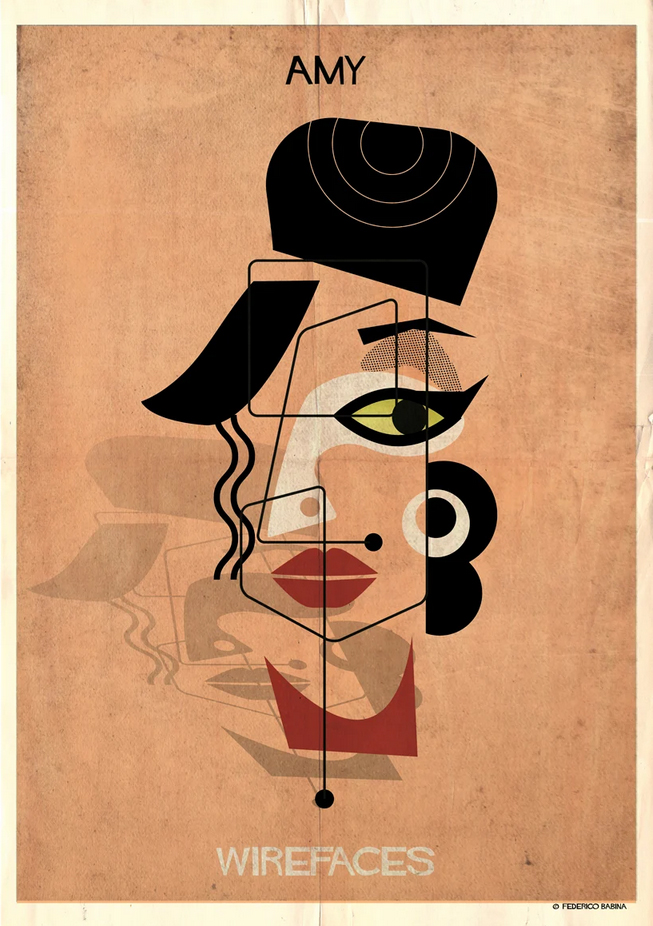 Amy Winehouse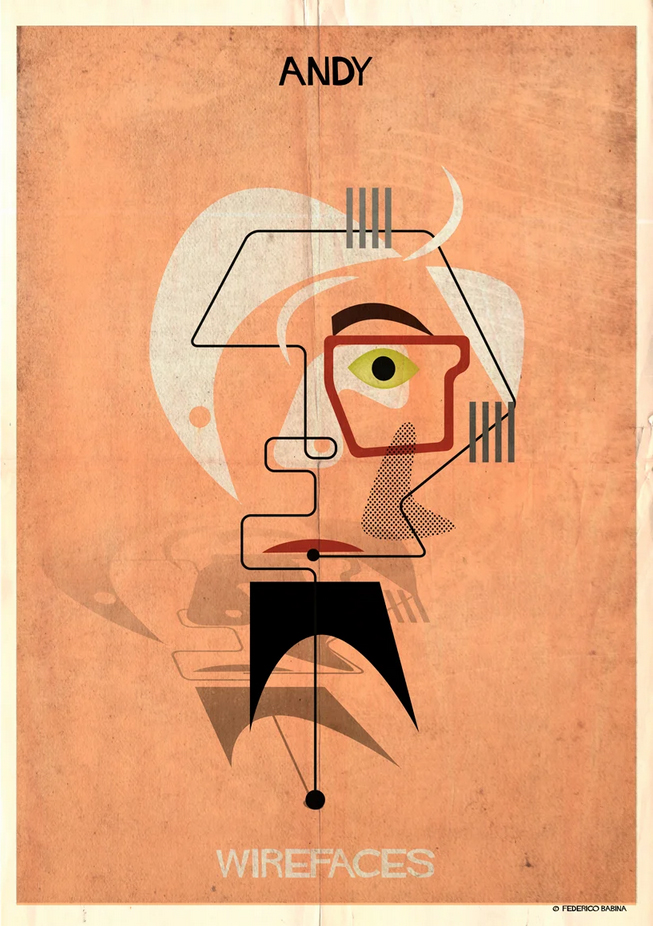 Andy Warhol