refik anadol translates MoMa`s vast collection into mind-bending AI-based visuals and NFTs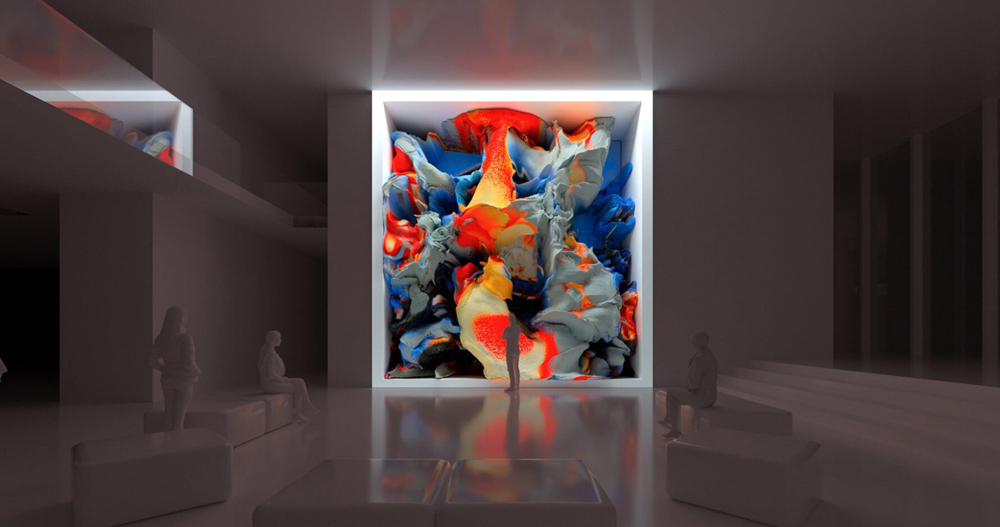 Designboom_ From November 19 to March 5, 2022, artist Refik Anadol will present Unsupervised at the Museum of Modern Art (MoMa) in New York. The large-scale installation features digital artworks that use artificial intelligence to reinterpret more than 200 years of art from MoMA's collection. From paintings and photographs to cars and video games, the museum's body of work is translated into abstract AI-powered imagery that immerses viewers in mind-bending visuals.
Unsupervised is part of Refik Anadol Studio's ongoing project Machine Hallucinations which investigates data aesthetics based on collective visual memories. Since the beginning of the project in 2016, the artist and his team have been collecting data from digital archives and public resources, and processing it with machine-learning classification models. In the case of Unsupervised, the team decided to process 138,151 pieces of metadata from the famed museum's collection in the mind of a machine.
The studio uses a type of generative adversarial network called StyleGAN2 ADA, which can be used to 'teach' a neural network to generate high-resolution images based on a training set of images. To capture the machine's transformative 'hallucinations' of modern art in a multidimensional space, Anadol trains a unique AI model with subsets of the MoMA art collection archive and creates embeddings in 1024 dimensions. The sorted image datasets are then clustered into thematic categories to better understand the semantic context of the data.
The AI-based abstract images and forms resulting from the machine's unsupervised learning about modern art will be dictated by the museum's collection archive and aligned with the special exhibition of new artworks at MoMA this fall. Unsupervised will continuously generate new forms on a large-scale media wall measuring approximately 24 × 24 feet in the Gund Lobby on the museum's first floor.