these shamans don`t exist, but one architect still captures their portraits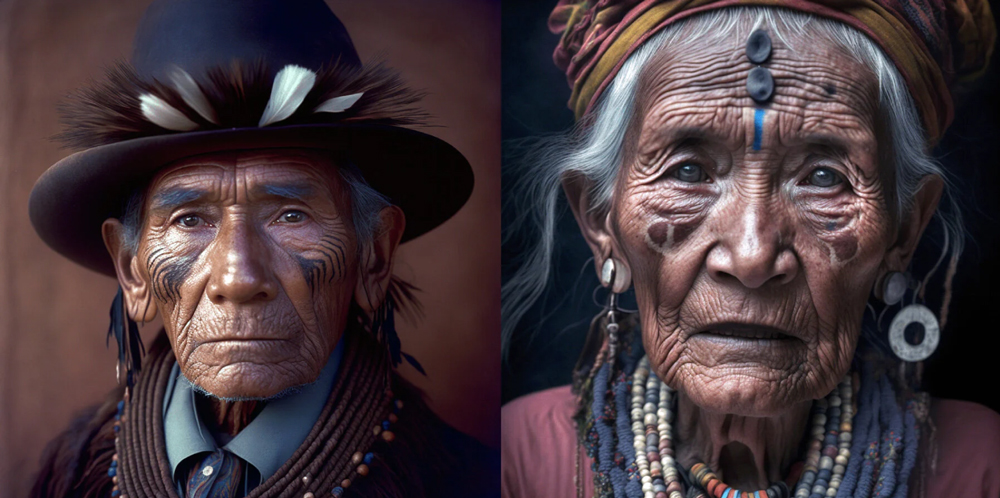 Designboom_ These shamans don't exist in real life, but throughartificial intelligence and Midjourney, a chat-powered text-to-image generator, architect and travel photographer Dimitar Karanikolov has brought them to life as realistic portraits for his series 'Imaginary Shamans'. Karanikolov tells designboom that all these portraits are generated based only on descriptions and words.
'In order to have a more controlled result, I was very specific and described a lot of the details I wished to see in the final image – the age, the clothes, the ethnicity, to name a few. I have also specified the camera settings – or the virtual lens I wish to use – the light scenario, and the framing. The more words I put in, the better,'he tells designboomabout the process of creating 'Imaginary Shamans.'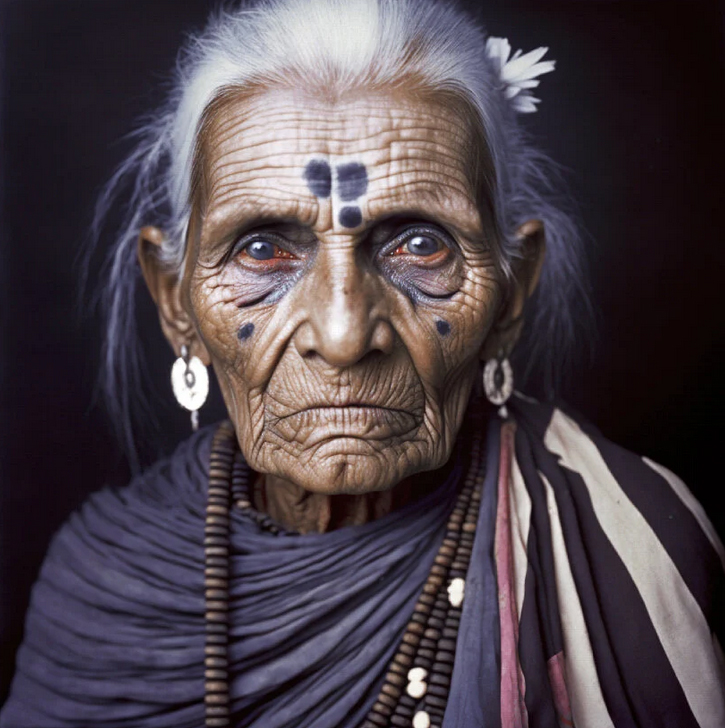 The mecca of the architect comes to the surface as he snakes through the visuals of the shamans and healers and their culture. His explorations culminate in a photographic anthology where a sense of eeriness and weariness drifts into the images.
From the creases that run along the shamans' faces to the traditional tattoos that ink their faces, the details in every image appear crystal clear, making viewers doubt whether they are generated by artificial intelligence or snapped by a professional photographer.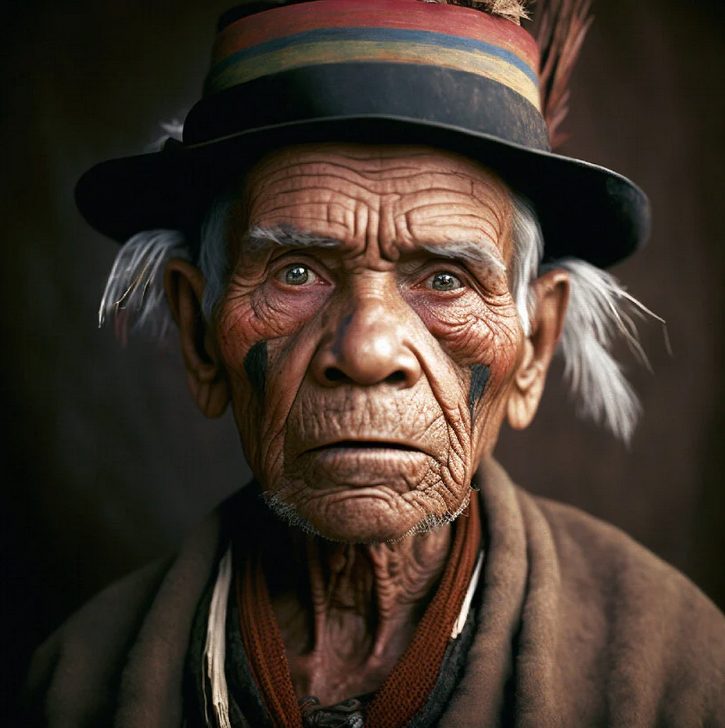 Dimitar Karanikolov shares with designboom how he thinks artificial intelligence in photography is fascinating and scary at the same time, as viewers can see in 'Imaginary Shamans'.'I understand why a lot of people feared this technology. I also work in the field of CG visualizations of Meshroom, and we already lost a big project as the client decided to use AI instead of our services.
Still, I think it is an amazing tool that gives lots of people the opportunity to express themselves and visualize their ideas. Surely, it will have a major impact on the photographic industry in the future, and we'll soon have to specify when we post a photo whether it's real or AI, as there will be no difference in the quality,' he tells designboom.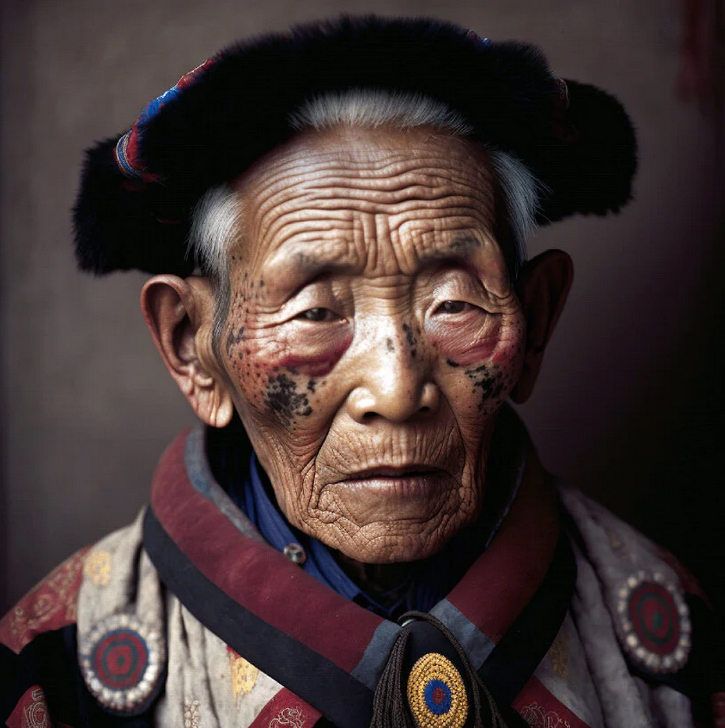 Digital media has been disrupting the art world as creatives turn to and invest their time in the hyperrealistic powers of artificial intelligence. From artists using image generators for streetwear like Nike and intergalactic fashion campaigns to turning graffiti into products of architecture, the catalog of AI's extent goes on and keeps streaming, encouraging some twisted-and-bent manipulations in the creative industry.
For the series, he plays with the offerings and AI and explores the traditions of shamans across the world, typing words related to the masterminds behind the medicinal prowess of non-hospital treatments and generating mystic portraits that can evoke awe for the realism they exude or concern for the future of photography.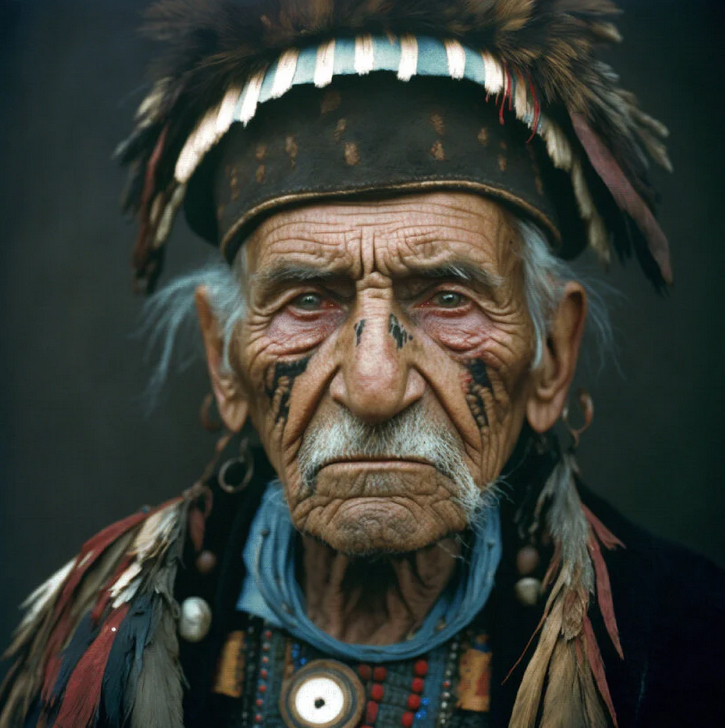 Karanikolov might be an architect, but travel photography has been a passion of his for the last 8 years.'I did numerous trips in order to explore and photograph authentic communities around the world such as Mongolia, Ethiopia, Bolivia, and Indonesia. I have always been fascinated by indigenous people and their culture, their rituals and aesthetics. These are our ancestors, our roots,' he tells designboom.
'When AI softwares became wildly popular and open to access several months ago, I naturally tried generating spaces and architectural details, but creating human faces and characters brings much more emotion and connection, along with much more powerful visions. So, I have decided to do some AI travel photography,' he continues telling designboom.Bringing his photographic zest with him on every trip has culminated in the creation of 'Imaginary Shamans,' underlining both the beauty artificial intelligence can generate and the underlying fright it might bring.