Stephen Jones and G-Star Raw collaborate to create couture denim hats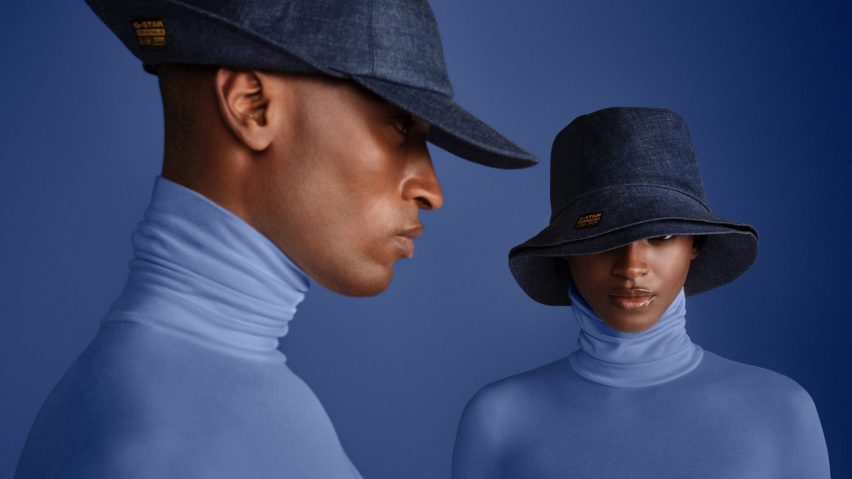 Dezeen_ British milliner Stephen Jones has collaborated with Dutch clothing brand G-Star RAW to create a collection of sculptural headpieces made from denim.
The collection comprises five haute couture pieces and two ready-to-wear hats that were crafted from responsibly sourced, Cradle to Cradle certified fabric and feature contrast stitching in a golden tone often found in denim clothing.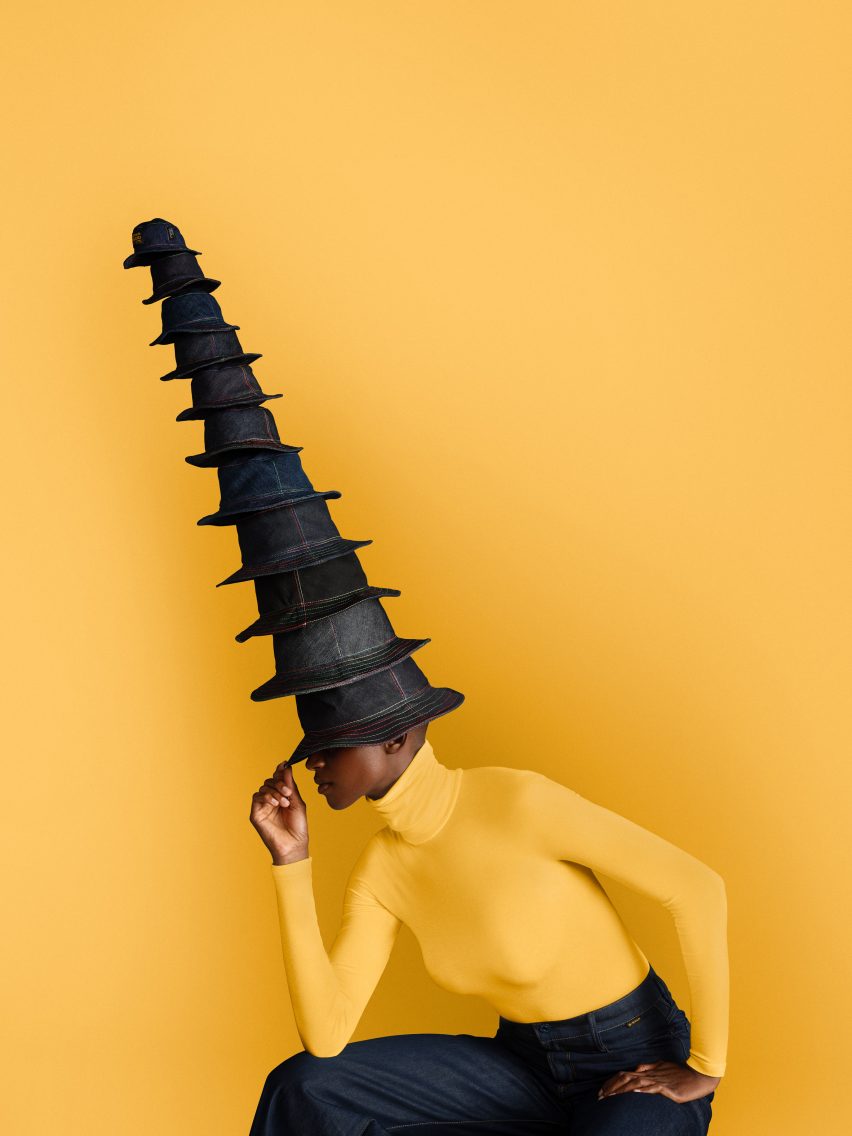 "Taking inspiration from Jones' earlier couture creations, the hats become supersized in denim without overlooking any of the intricate, luxury details," said G-Star RAW.
"Everybody around the world knows what denim is and what denim signifies," Jones added. "I took denim out of its comfort zone and made it what it wasn't. G-Star gave me complete carte blanche."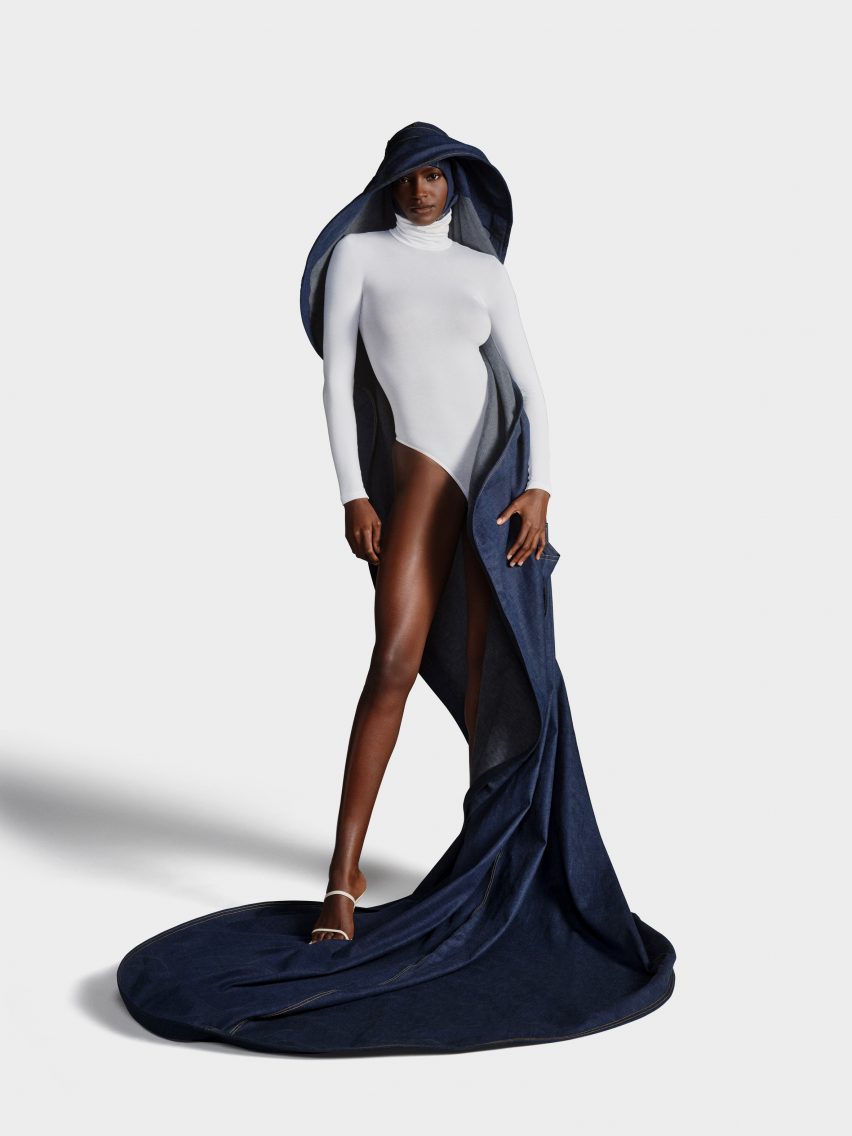 The couture line of headwear includes a piece titled The Cloche Cape, which is reminiscent of a denim sun hat with a billowing floor-length train built into the rear.
Another piece reimagines the sun hat to wrap around the body. It was constructed using only the brim of the hat and can be looped around the waist of the wearer.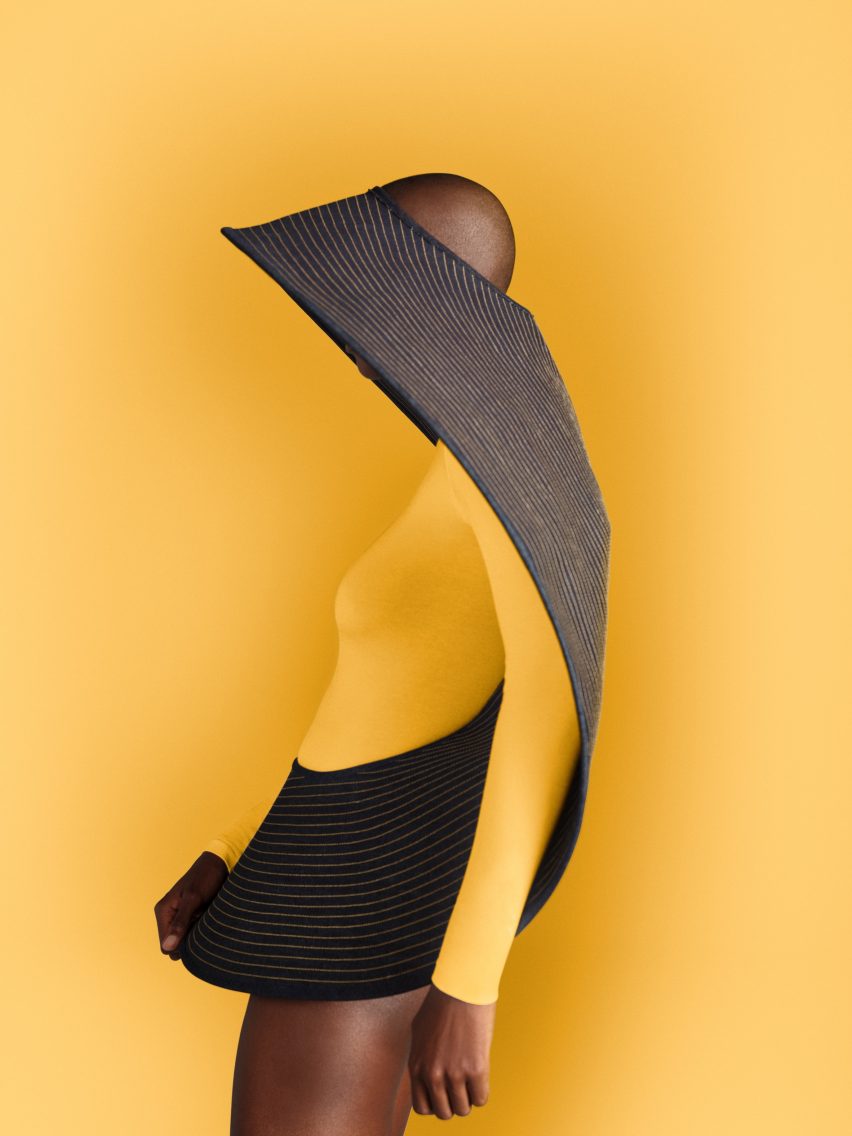 The Layered Bucket features 11 denim bucket hats stacked on top of one another, each slightly more shrunken than the one beneath it.
Another hat in the couture collection is a baseball cap with a set of wings that extend from the sides of the headpiece and meet at the rear.
"Two ready-to-wear hats complete the collection, taking inspiration from classic streetwear styles that boast global popularity: the bucket hat and baseball hat," said G-Star RAW.
"Each exclusive piece shows the exquisite craftmanship from both collaborators, all created in a responsible cradle-to-cradle fabric."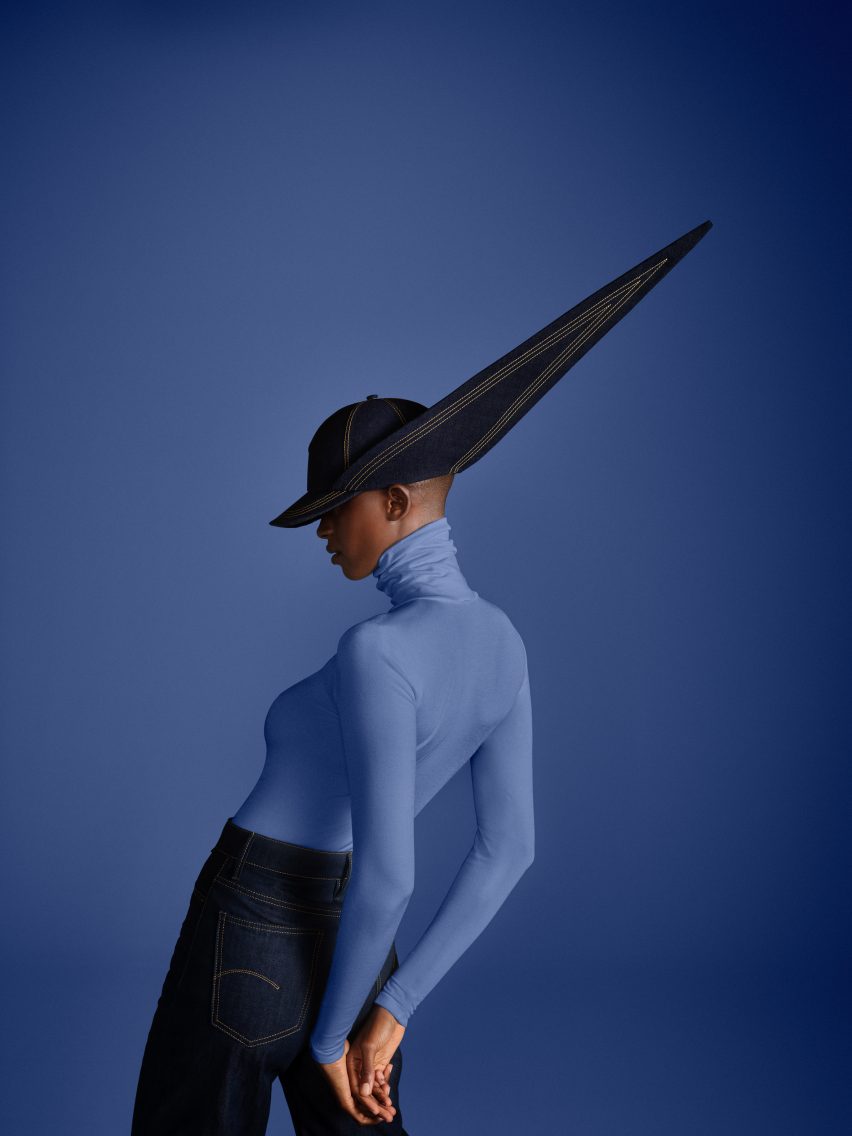 A winged baseball hat is also available as part of the ready-to-wear collection. It has a six-panelled design similar to its couture counterpart, with a flat visor and two smaller wings that can be unfolded at the rear.
Stephen Jones is a British milliner, who broke onto London's fashion scene in the 1970s while attending Central Saint Martins.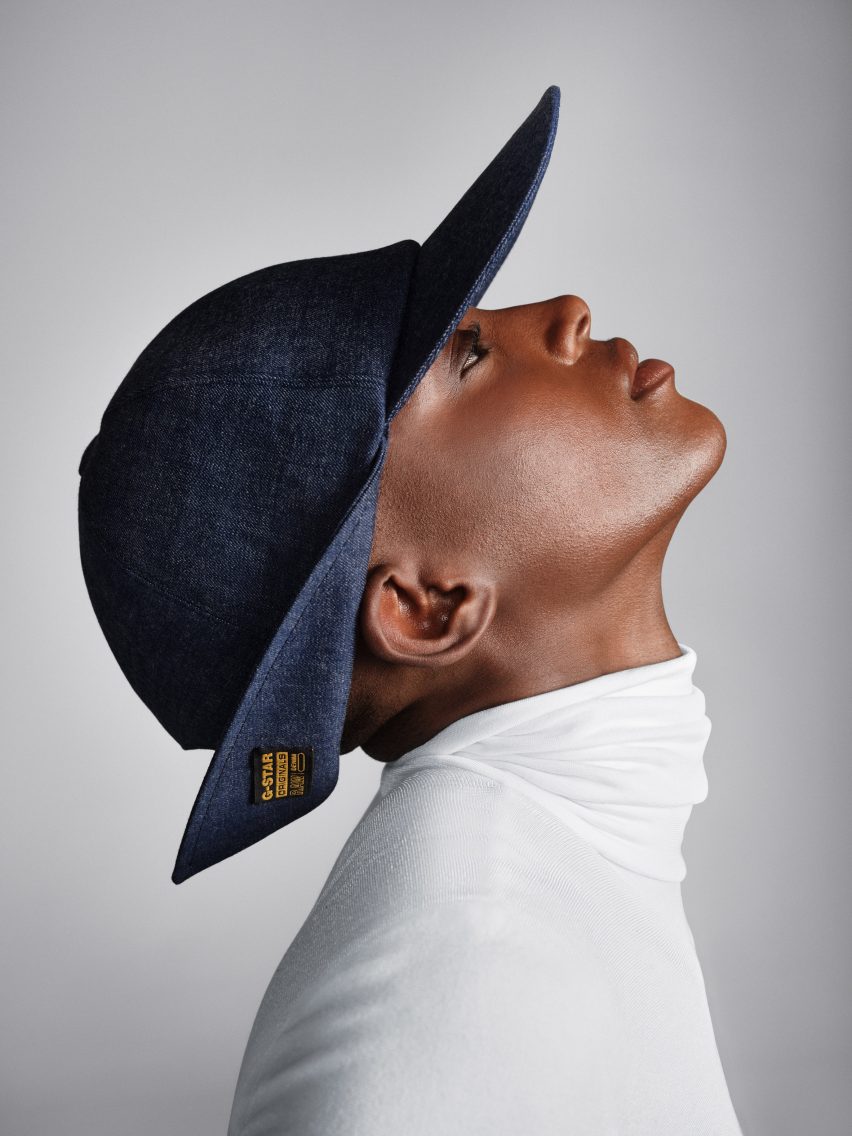 Jones has collaborated with the likes of Vivienne Westwood, Dior and Rei Kawakubo, and has made custom headwear for Diana, Princess of Wales, Mick Jagger and Lady Gaga.
His work has been exhibited as part of the Met's 2019 exhibition Camp: Notes on Fashion.