Snøhetta designs Christmas stars for Norwegian Cancer Society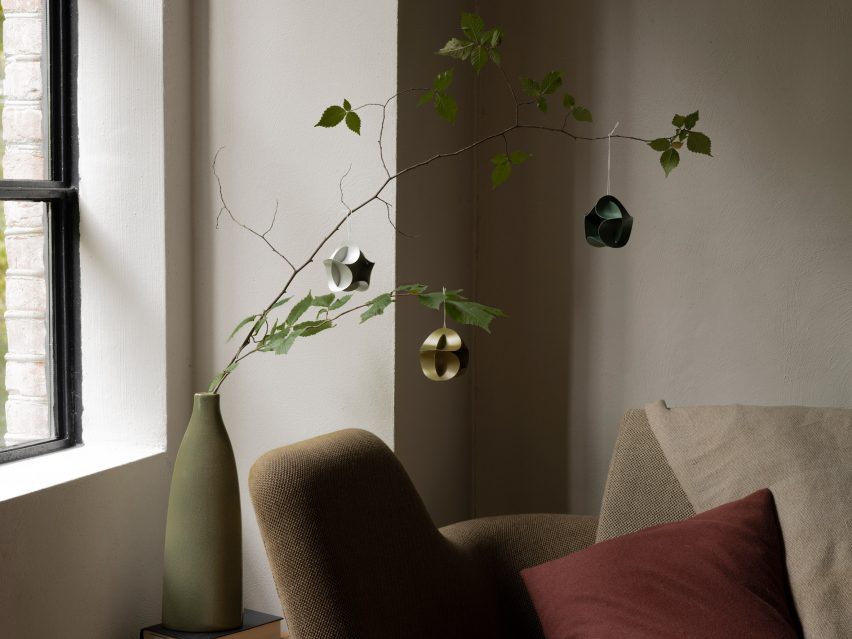 Dezeen_ Architecture and design studio Snøhetta has created three star-shaped Christmas decorations to raise money for a cancer research charity.
Snøhetta's designs include a small paper Christmas tree decoration, a large paper window decoration and a limited-edition candle holder made from polished brass.
They were produced for the 10th anniversary of the Christmas Star Campaign, an annual fundraiser for the Norwegian Cancer Society.
Every year since 2012, different stars have been displayed in the windows of hospitals, businesses and households across Norway during the holiday season.
"Every Norwegian has a connection with the Norwegian Cancer Society," said Snøhetta Design managing director Hedda Foss Lilleng.
"In many ways, the campaign has become an important part of the advent season and Christmas for many of us."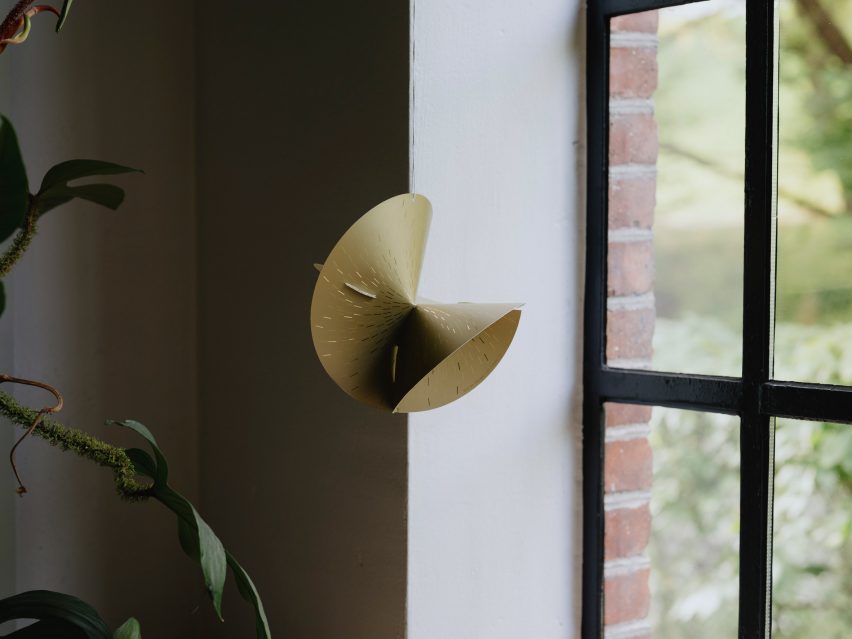 Snøhetta's stars were developed with sustainability in mind from the outset.
A priority was to create designs that could be manufactured locally in Norway, avoiding the use of plastic. Another was to reduce the environmental impact of shipping stars to customers.
This led the designers to explore a flat-pack design approach. Each star is made up of simple circles that are gently folded and overlaid to create 3D geometries.
The smallest design is the most recognisable as a star, formed of five paper circles in shades of green, gold and silver. This can be hung from a Christmas tree, or used as a label on Christmas gifts.
A larger paper star has a more abstract shape that appears to change form as it spins. Primarily intended for hospital windows, it features a perforated pattern that exaggerates the sense of movement.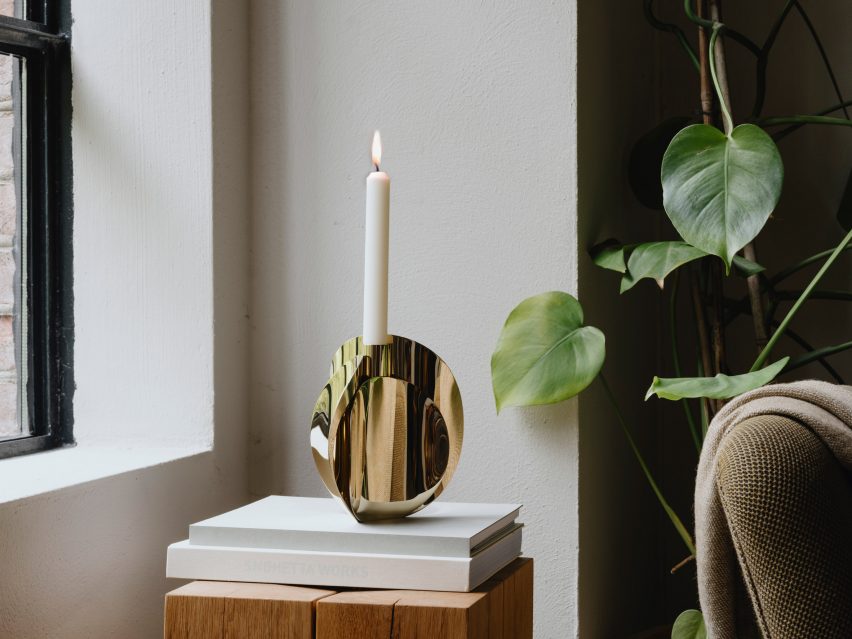 The candle holder, produced by artisanal manufacturer TH Marthinsen, follows a similar approach.
Each handmade piece is formed of three curved discs that frame a central tube. These different-sized discs are made from untreated brass, so their appearance will change over time.
"The notion of time and care is reflected in the fact that brass is a living material that will change over the course of time if it is left untreated," said Snøhetta.
"You can always polish it back to its original state, but if you leave it be, it will age beautifully with time, lasting for generations."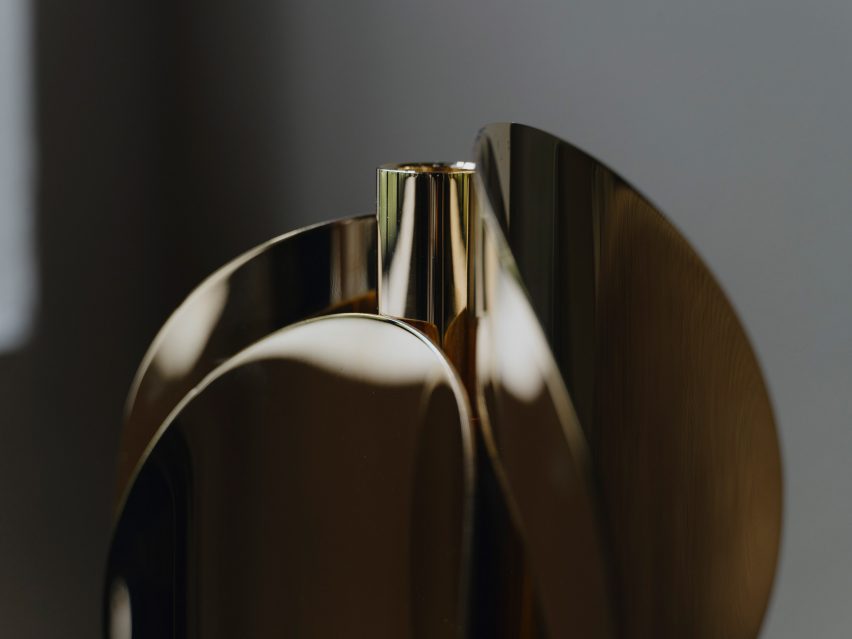 The stars are available to buy from the Norwegian Cancer Society, with all proceeds going to cancer research.
Snøhetta has also made a flat-pack template that is available to download, in return for a donation of as little or as much as you want to pay.
The ambition is make the stars accessible for school classes, kindergartens and other group workshops that might want to create customised versions.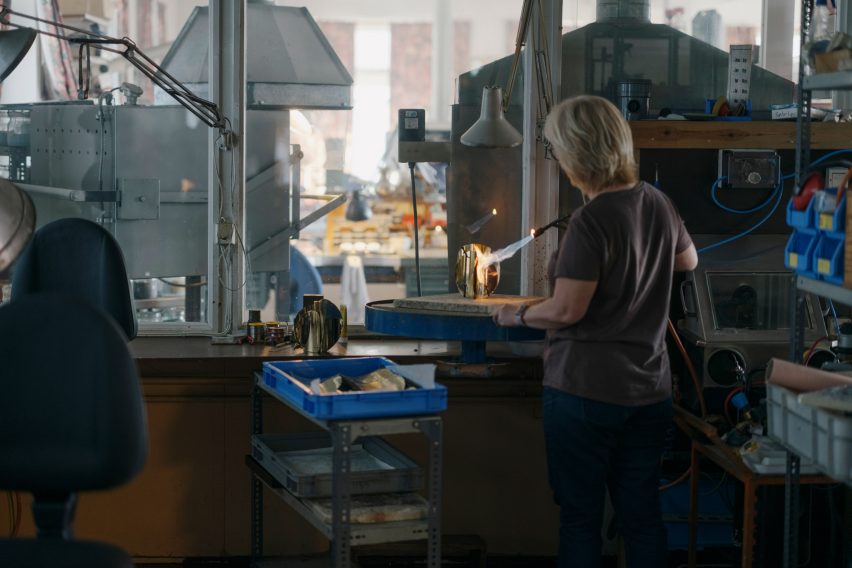 Over the past 10 years, the Christmas Star Campaign has raised 200 million Norwegian Kroner (£16.7 million) for the Norwegian Cancer Society, known locally as Stjerneaksjonen.
Ingrid Stenstadvold Ross, secretary general of Stjerneaksjonen, hopes the collaboration with Snøhetta will help the organisation reach new audiences.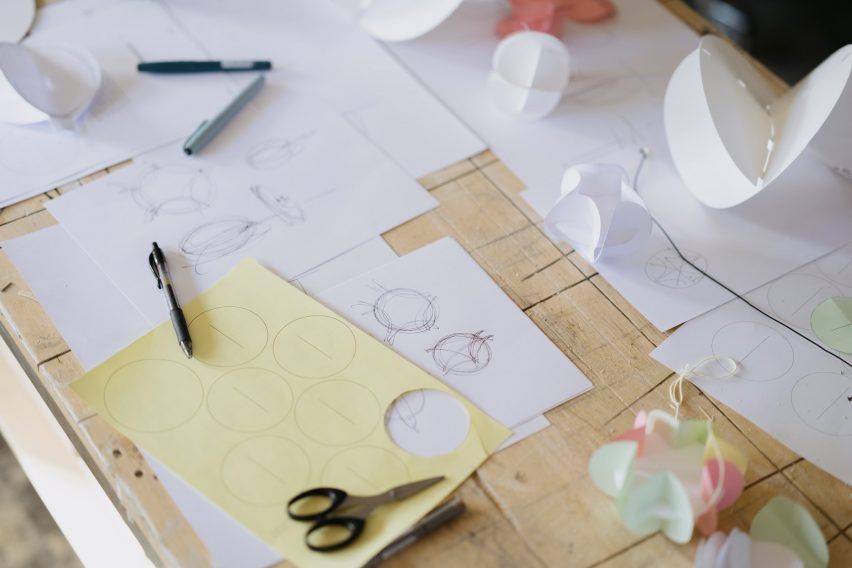 "We hope that patients who must spend Christmas at hospitals will feel the heartful warmth of these stars," she said. "Furthermore, we both hope and believe we will reach even more people and contribute to Stjerneaksjonen's 10th anniversary is a record year."
Other recent projects from Snøhetta Design, the firm's designated design studio, include the Dezeen Awards-shortlisted Intersection Table and the Forite tiles made using glass recycled from ovens and microwaves.