formafantasma`s exhibition at vitra design museum delves into the past & future of gardens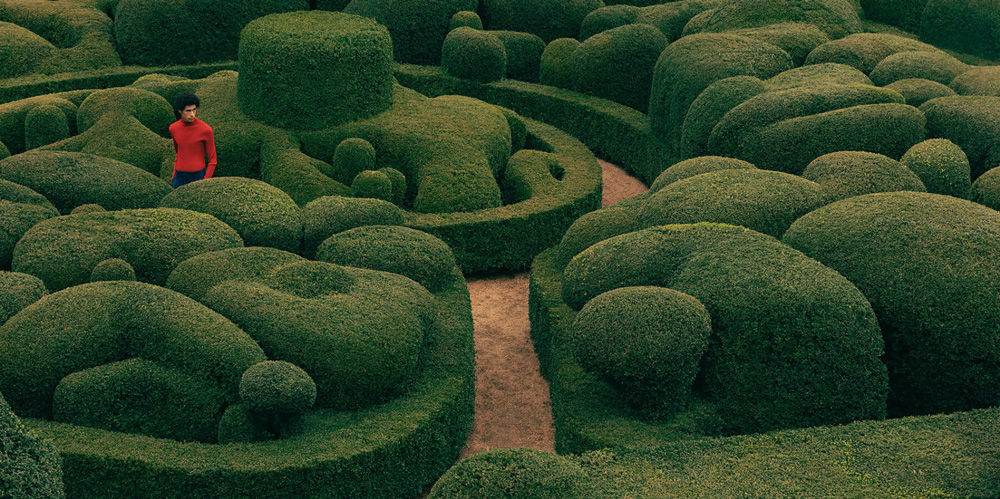 Designboom_ The exhibition 'Garden Futures' at the Vitra Design Museum in Germany underlines the garden as a place of experimentation that enlivens a sequence of symbolism. 'Gardens reflect identities, dreams, and visions'.They are spaces that awaken feelings, histories, and myths, are deeply connected with religion, fairytales, and romantic scenarios, but also are pioneering spaces that mark social and political developments, 'where concepts of social justice, biodiversity, and sustainability can be tried and tested'. Designed by the Italian studio Formafantasma, the exhibition opens its doors to the public on 25 March and will run until 3 October 2023.
'Garden Futures: Designing with Nature' seeks to explore the past of these vibrant, green sites and envisions their future with modern interpretations. The display features both historical and contemporary concepts, including artworks of designers, artists, and landscape architects — such as Alvar Aalto, Piet Oudolf, Alexandra Kehayoglou, Stefano Boeri, among others — who believed that the power of gardens could bring radical changes.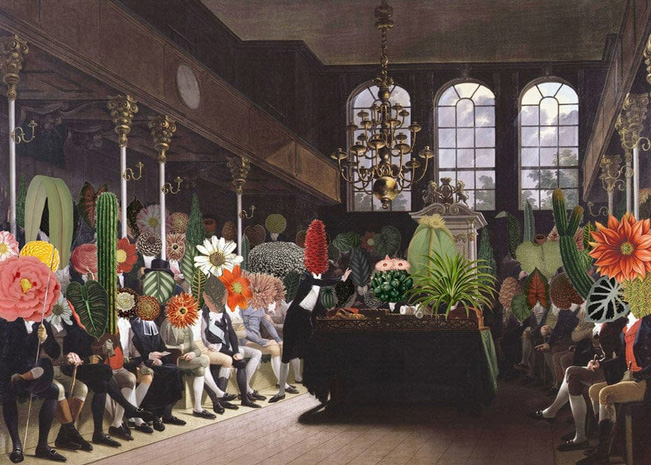 From deckchairs to vertical urban farms, from contemporary community gardens to living buildings, the exhibition at Vitra Design Museum uses various examples from design, everyday culture, and landscape to confront the viewer with the following questions: 'Where do today's garden ideals come from? Will gardens help us achieve a liveable future for everyone?'
A media installation articulated by works of diverse artists and architects — such as Hans Thoma, Georg Gerster, Athanasius Kircher, Gabriel Guevrekian, Barbara Stauffacher-Solomon, Alvar Aalto, Thomas Church, Vita Sackville-West, and Luis Barragán — welcomes the visitors at the start of the exhibition, designed by Formafantasma . They conceive gardens as an idealized space that permeates our everyday lives and imaginations, a place that is profoundly linked with symbolic, philosophical, or even religious significance.
The show's second section highlights the values behind the gardens, affecting colonial history and cultural development. The colonial powers exploited their monopolies over important crops like tea or rubber. However, the invention of the Wardian case, which enabled the plant trade all over the world, played a central role in breaking these social inequalities. The nineteenth century also saw the flourishing of Guerrilla farming, striving to redefine'the garden as a place where social justice and public participation are actively negotiated.'
The third part of the exhibition presents nine innovative garden makers from the twentieth and twenty-first centuries, including the Brazilian landscape architect Roberto Burle Marx, Dutch garden designer and author Piet Oudolf, author and gardener Jamaica Kincaid, artist and filmmaker Derek Jarman, Malaysian landscape architect Ng Sek San, Chinese artist Zheng Guogu and others.
The final section sees the future of gardens. Crossing an era of climate emergency, social injustice and isolation, and decimated biodiversity, the tomorrow gardens are unveiled as a place of healing, interaction, and knowledge. Argentinian artist Alexandra Kehayoglou created the walkable textile 'meadow', especially for the exhibition, in an attempt to accentuate the dramatic impact of the climate crises on timeless landscapes. Moreover, 'Garden Futures' hosts a six-meter scroll by architect Thomas Rustemeyer, which, alongside contemporary works, also includes traditional and indigenous practices, radiating the message that'the entire planet emerges as a garden that we need to cultivate, tend, and use responsibly.'