joe zander fuses vibrant pop art and minimalist aesthetics for avant-garde furniture series
Designboom_ With the rapidly surging technological wave, traditional designers have increasingly begun adapting artificial intelligence to enhance their workflow and open boundless avenues for creative expression. Creative industries in particular have taken on tools such as Midjourney and DALL-E to expand their practices and uncover the boundless potentials of generative design. Among them, Joe Zander, founder of design consultancy agency Bureau3000, has taken on these tools to envision a new furniture style direction for the 2020s. For Studio Danucio, Bureau3000 introduces a series of playful seats and sofas that fuse avant-garde with pop-art and new luxury in vibrant expressions.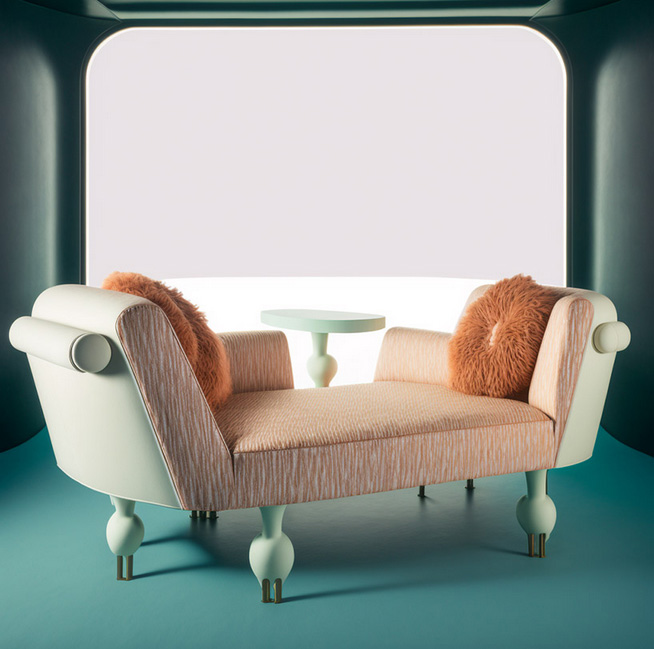 Founded by designer Joe Zander, Bureau3000 strives to deliver inspiring and innovative design solutions to companies in the consumer goods and furniture industries. Using artificial intelligence, the studio offers a unique opportunity for designers to be inspired by cutting-edge design concepts that serve as visions of new possibilities and sources of creativity. Integrating the power of tech-driven innovations into creative workflows, the processes and renderings empowering designers in their work, opening up new perspectives and igniting their imaginations.