nendo + daniel arsham break objects to give them new functions at milan design week 2023
Designboom_ Japanese design studio Nendo has teamed up with New York-based artist Daniel Arsham to present a collaborative product series titled 'Break to Make' at Milan Design Week 2023. The collection consists of various objects that have no intended use and are given a new function by being broken. The project is based on Arsham's 'Fictional Archeology' practice, and also touches on the concept of 'reverse engineering from breaking,' which is frequently explored in Nendo's work.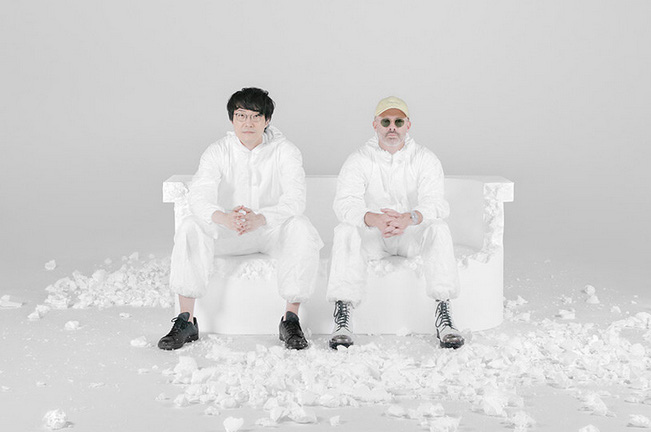 In 'Break to Make,' Nendo creates objects with no particular purpose, which Daniel Arsham then breaks, giving them new meaning. This theme has long dominated Arsham's work and refers to the partial breaking of everyday objects to transform them into 'excavated' artifacts. Traditional Japanese crafts, on the other hand, honor the idea of 'creating in order to be broken,' as seen in the easily dismantled wooden constructions or barrels made only of wooden planks held together by a hoop. This theme is also frequently echoed in the work of Nendo.
An artist who creates by breaking, and a designer who creates things that can be broken. An artist who expresses present objects as artifacts of the past, and a designer who makes present objects that anticipate the future. The collaboration can be seen as an overlay of these two opposing perspectives. The collection will be on view at Nendo Milan, Via Pinamonte da Vimercate 4, Milan, Italy, from April 18-23, 2023.