Coachella 2023 Installations Capture Architecture, Color and Scale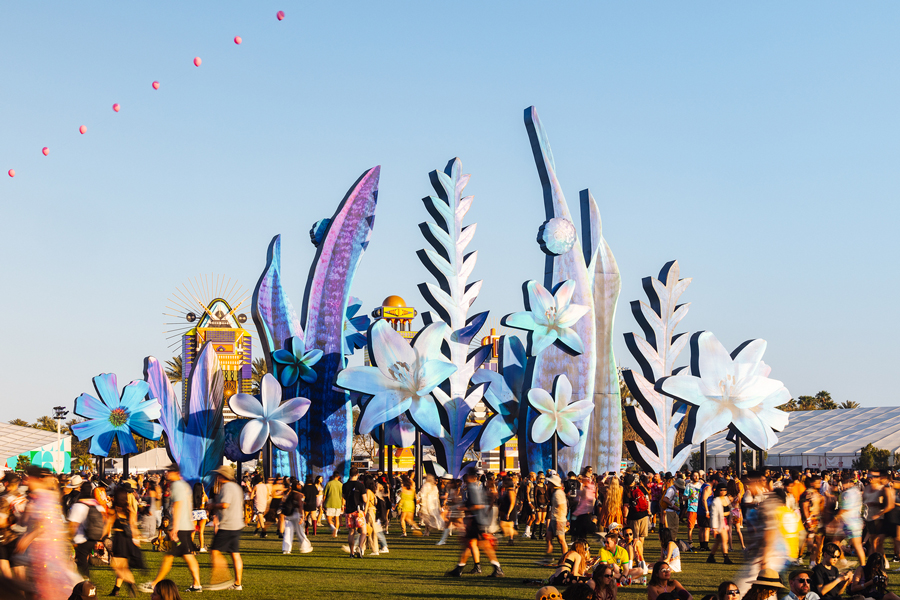 Archdaily_ The Coachella Valley Music Festival, an annual music and arts festival held in the Colorado desert, opened on April 14th, 2023. Over the two weekends, April 14–16 and April 21–23, 2023, four emerging designers and artists worldwide will leave their stamp on the famous landscape. The festival will feature art installations made by a total of nine international designers, artists, and collectives. The newly-commissioned sculptural works by Kumkum Fernando, Vincent Leroy, Güvenç Özel, and Maggie West lend color, light, and alternate perspectives to the charged atmosphere and act as fresh, colorful, and architectural beacons that transform the iconic Coachella landscape at various times of day and night.
Many returning artists will also be featured in this year's festival, along with the newly commissioned pieces. Robert Bose, infamously known as "The Balloon Guy," will return this year with Balloon Chain. For over a decade, Balloon Chain has covered the sky over Indio, becoming a recognizable feature of the Coachella Valley Music and Arts Festival. Do LaB, Los Angeles-based creative firm will be at Coachella Valley Music and Art Festival with new and inventive stage designs. DKLA Designed "Mustang," their latest contribution of DKLA Design to the Music and Art Festival. UK-based art and design studio NEWSUBSTANCE returned to the festival for the fourth year with "SPECTRA." Finally, Marnie L. Navarro is a Coachella Valley-based multidisciplinary artist re activates "Raices Cultura," a nonprofit committed to empowerment through artistic self-expression and cultural inclusivity.