Top 5 Midjourney Artists using Artificial Intelligence to push the boundaries of creativity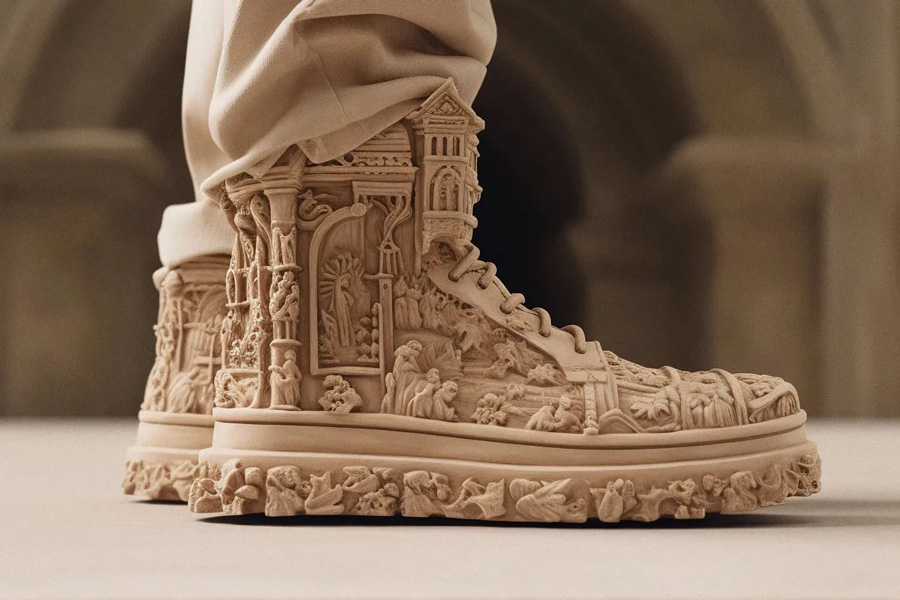 Yankodesign_ I increasingly find it harder and harder to imagine a world without AI creation tools.
In a matter of just a few months these tools have gone justifiably mainstream, and no matter where you look, there's really no escaping them. Don't get me wrong though, I don't mean to paint these tools in a bad light, because we've seen them be capable of creating some stunning pieces of work, whether images, text, podcasts, or even music (if you haven't heard the AI Drake and The Weeknd collab, go do it right now)!
The first industry to be truly revolutionized by AI is probably the world of art, with text-to-image models like Midjourney turning everyone into an instant artist. Art forms a backbone to many disciplines of design – architecture definitely being one of them. Today we take a look at how creatives are using AI tools to revolutionize the world of architecture by either introducing fresh perspectives into it, or by carrying architecture to other design disciplines to make something refreshingly new.
Here are 5 Top Midjourney Artists who are disrupting architecture with their AI-based creations!
Hassan Ragab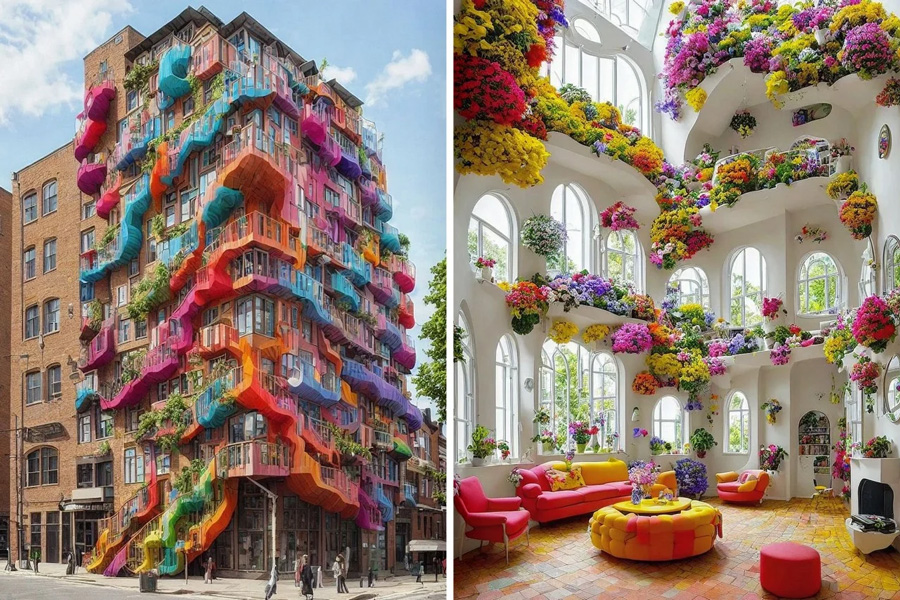 Probably the hottest name in AI art, Hassan Ragab is an Egyptian architect based out of California, with over a decade of experience in computational architecture. Ragab took the internet by storm with his AI-based creations early on, making some unusually beautiful building facades using AI text-to-image tools. Over the months, he's also experimented with AI videos, using tools to turn human movement into architecture (Ragab captured Michael Jackson's dance and turned each frame into a modern building. He also did a similar exercise with a ballerina's dance). His secret sauce, however, remains the fact that along with Midjourney, he's also using his own custom blend of AI tools by training machines on his own architectural works over the past decade.
Arturo Tedeschi
Tedeschi has, for years, mastered the art of algorithmic design. It's how nature thinks and works, he says, and using algorithms is his way of imitating nature's balance between being artistic and efficient. A master of generative design (and an author of multiple books), he's now begun shifting his focus on training and using AI tools to create designs. Arturo's work isn't simply limited to architecture, as he experiments with all sorts of AI tools and disciplines. He even recreated some MET Gala looks on his Instagram using Midjourney and is a master of understanding how to use AI to get just the right desired results.
Shail Patel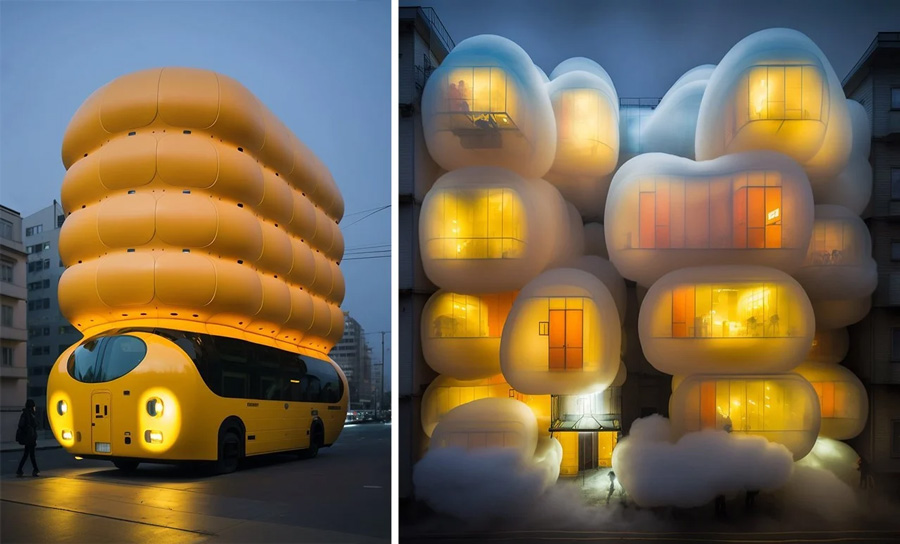 Indian-origin Architectural Designer Shail Patel has a supremely good command over Midjourney, weaving together whimsical images of bubble homes and vehicles, vivid facades for luxury brand shops, and combining art and design in unusual ways. Shail's designs are almost always grandiose, but have an element about them that still brings a childlike curiosity, whether it's bubble-shaped designs, or entire fashion gowns made out of greenery.
Ulises Design Studio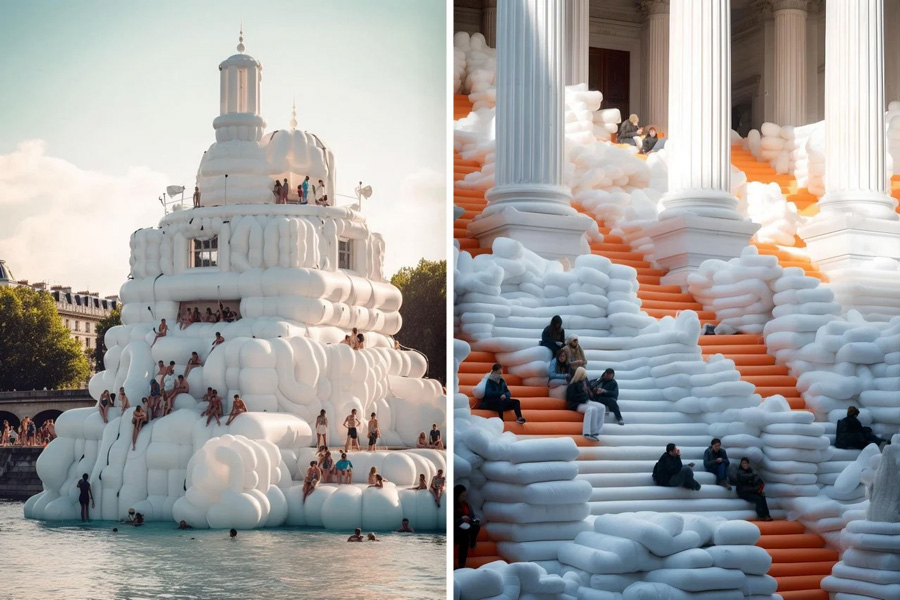 If you love Shail's work, you're sure to find the Ulises.AI Instagram account just as fascinating. The Berlin-based studio specializes in ideating and realizing concepts using AI, and has collaborated with ArchDaily and its subsidiary website, DesignBoom. A lot of their work exists within the realm of architecture as they explore new materials, styles, and even architectural movements by using AI.
Str4ngething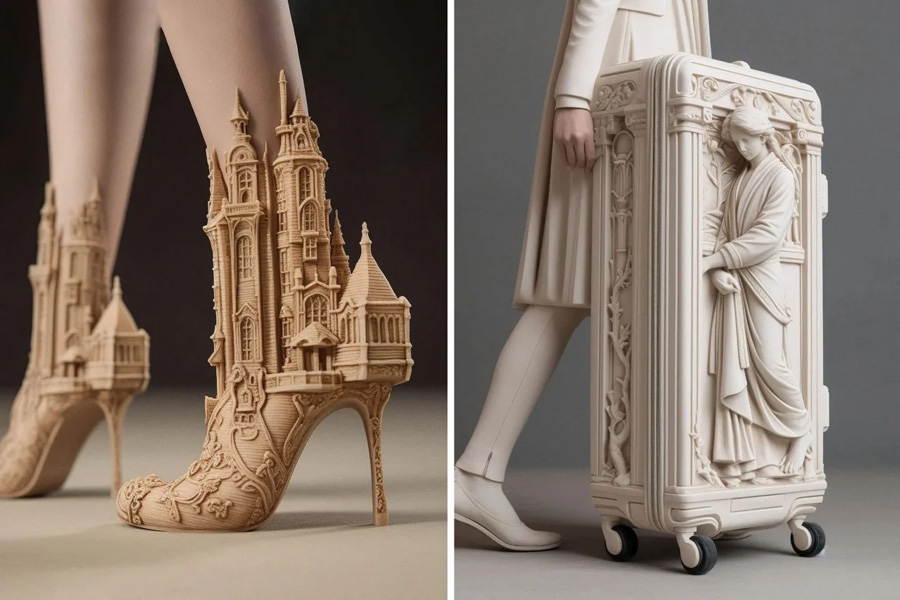 The Banksy of this list, Str4ngeThing is a faceless, identity-less being (or a group of beings) that blends the lines between fashion and architecture, simultaneously merging haute style with Renaissance elements. It's very difficult to build a "style" while using AI tools (because the AI will use its entire database to make a variety of designs across multiple styles), but Str4ngeThing does that pretty well, with this visual niche of theirs. In fact, this eclectic blend has earned them features in Vogue, Hypebeast, High Snobiety, and even on leading NFT platforms. What really sets Str4ngeThing apart from other artists on this list is their careful blend of two distinct styles that help create something totally avant-garde. In their own way, they've reinvented the Renaissance and Art Noveau movements, bringing AI to them.