Top 5 smart storage solutions to efficiently + effectively organise your home
Yankodesign_ One problem that never seems to leave us, especially if you're living in a major city – is the lack of space! If you're an independent millennial who recently moved out of their family home and into their own, then a major issue that you may be dealing with almost every day…is space constraints in your own home. Our modern millennial homes have many virtues, but one thing they lack is space! Space constraint is something most of us end up dealing with every day. Smart storage solutions can be lifesavers in such tricky and compact situations. And to make your lives easier, we've curated a whole collection of storage solutions that come in the form of furniture designs that, to be honest, are going to completely organize your home. Not only do these products comfortably store your belongings, but they're also perfect for displaying those special items that you don't feel like shutting away in a dusty cabinet. From a slithering sculptural table with smart storage surfaces to an ottoman stool with a built-in storage shelf– these innovative storage and display solutions are the additions your home needs.
1. The Cobra Table
Doing complete justice to its name, the Cobra table was indeed inspired by a cobra. Designed by Deniz Aktay, the Cobra table is created to be artistic and sculptural, but also functional.
Why is it noteworthy?

The Cobra table could function as a small center table or a more suitable side table. It doesn't have much of a footprint, and it has a snake-inspired form that is accentuated by a rather meandering shape.
What we like

No component or surface space of the Cobra table is left useless or unused

What we dislike

It's a concept!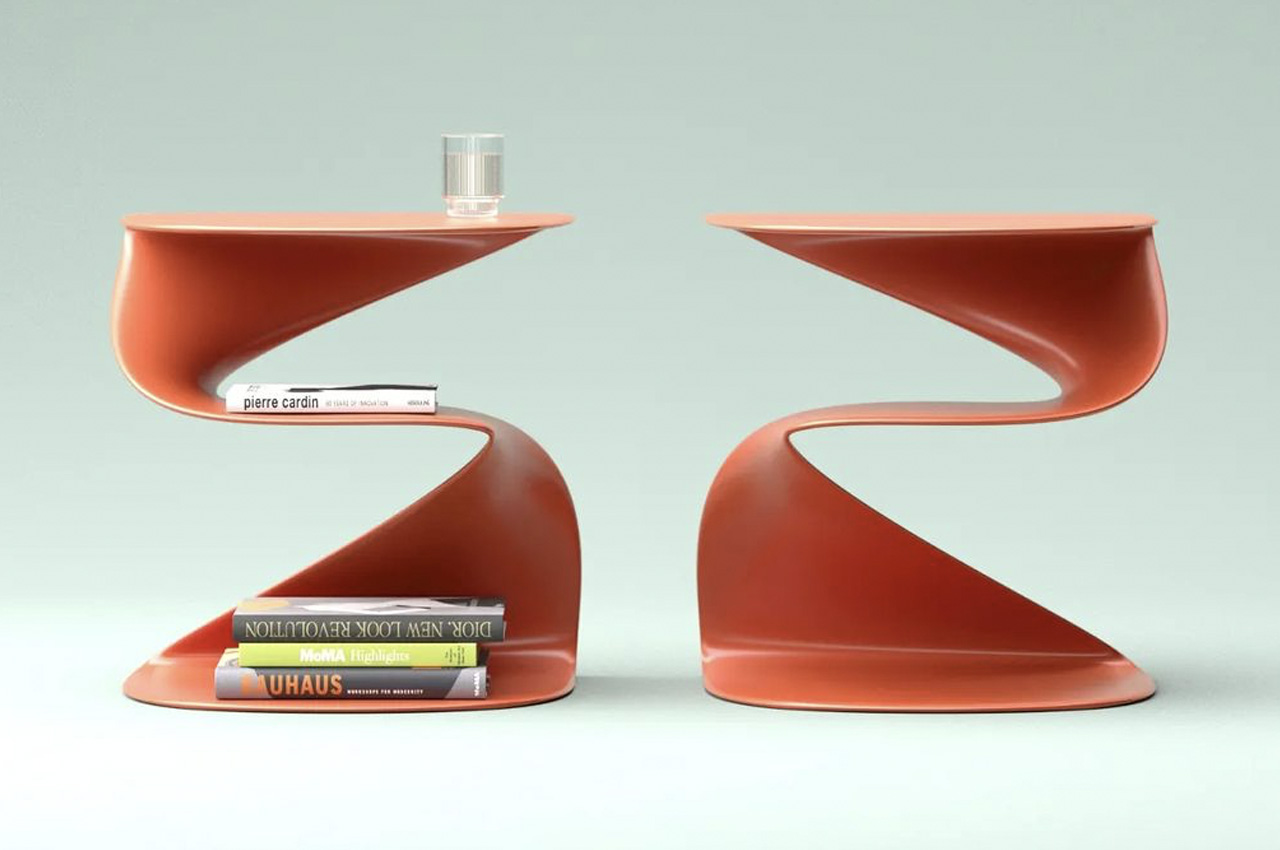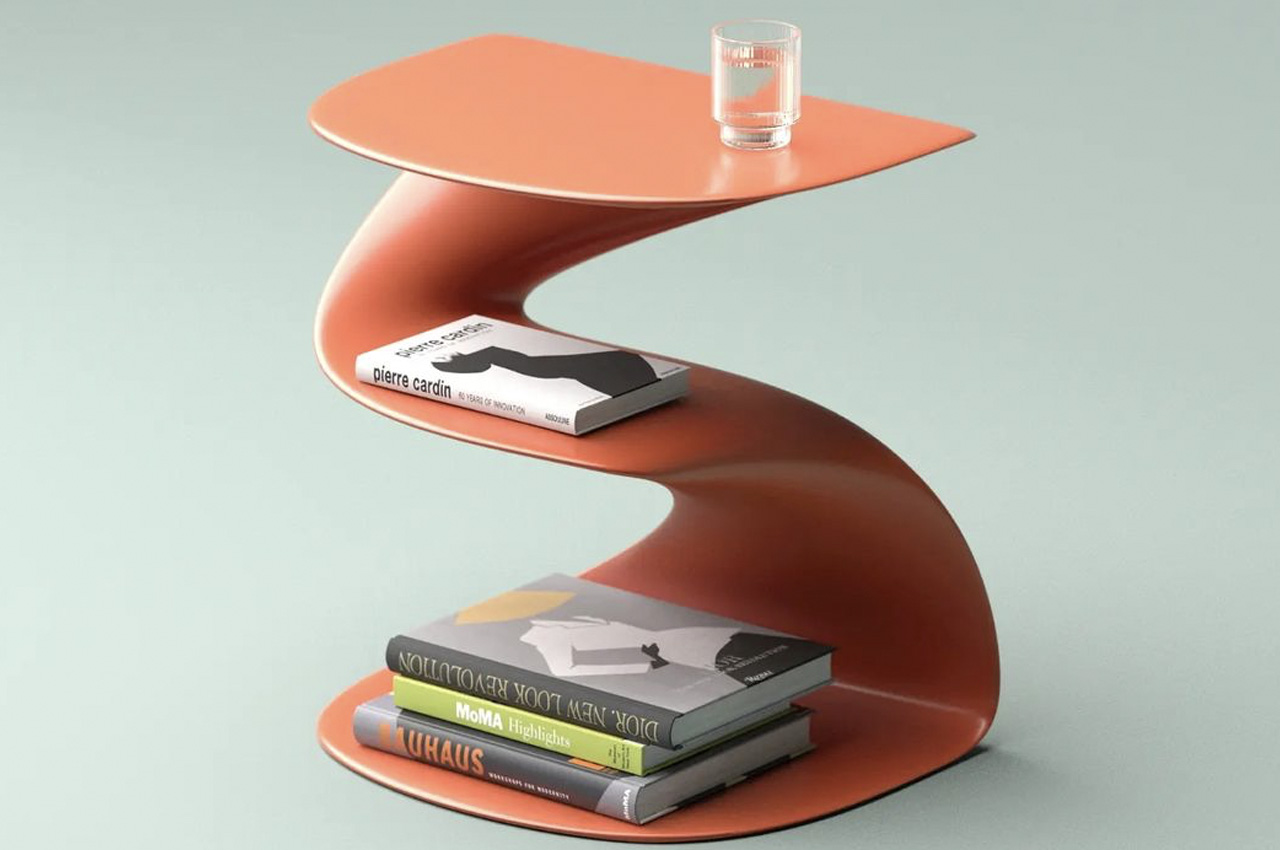 2. The Allieva Desk
WhynotDesign designed the Allieva desk for Foppadretti – one of the most well-known Italian brands for baby products and wooden furniture since 1945. The Allieva is a foldable wooden workstation that is designed to be compact and functional and serves as an efficient and comfortable design for your home office.
Why is it noteworthy?

This sleek, foldable work desk is meant to fit in any space, making it perfect for small houses and dorm rooms. Despite compromising on size, Allieva is aesthetically pleasing. It takes up as little space as possible and measures only 7 inches deep when folded.
What we like

The workstation can be set up easily with a simple gesture
Comes with a large compartment at the base of the table that allows you to keep everything

What we dislike

The folding and unfolding mechanism could be considered tedious by some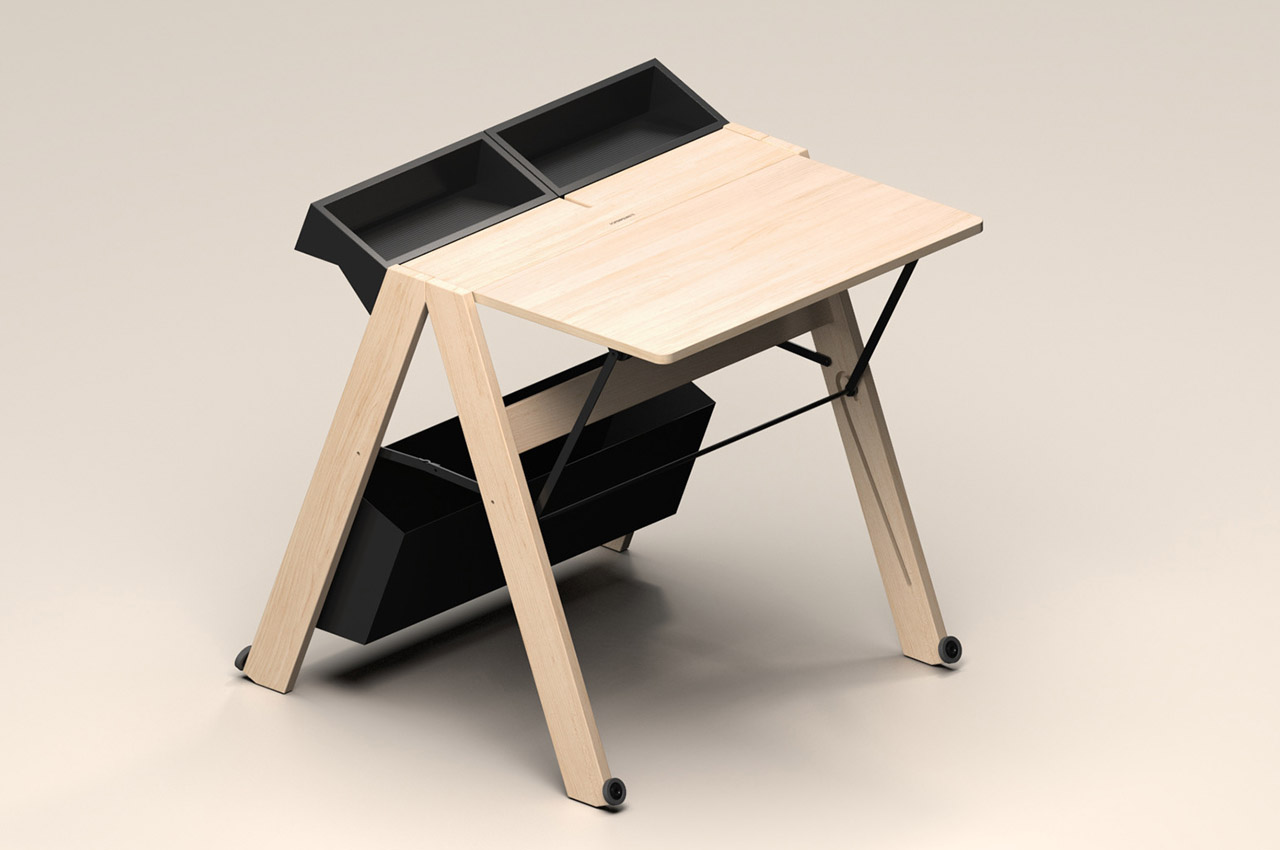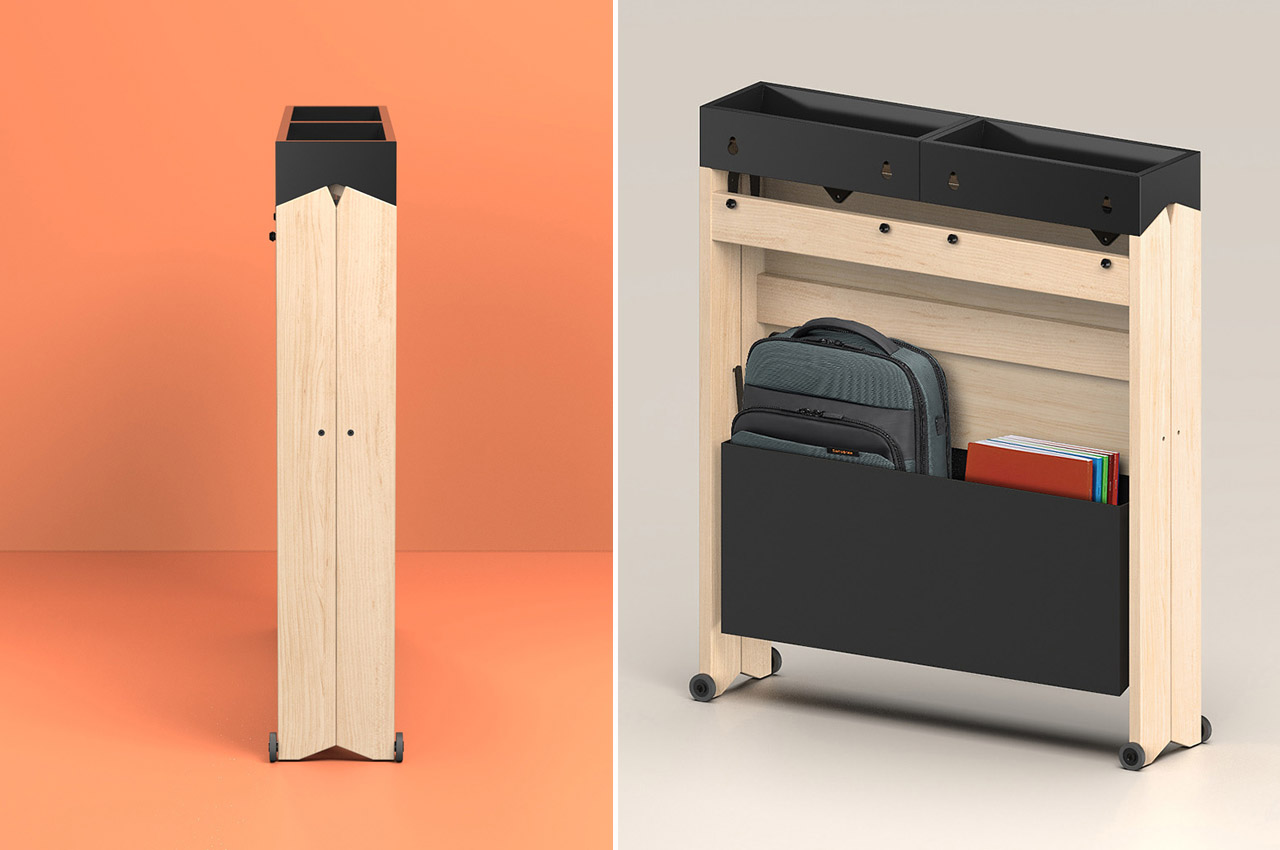 3. The Overlap Table
The Overlap table seems like a pretty versatile furniture design! It looks commanding and functional enough to work as a coffee table, and also compact and cute enough to be used as a side table.
Why is it noteworthy?

I truly appreciate how the simple design prioritizes storage – something that modern homeowners will appreciate as well, considering the space constraint issues we all face nowadays.
What we like

Functions as a coffee and side table
Minimal + clean aesthetics

What we dislike

It's a concept!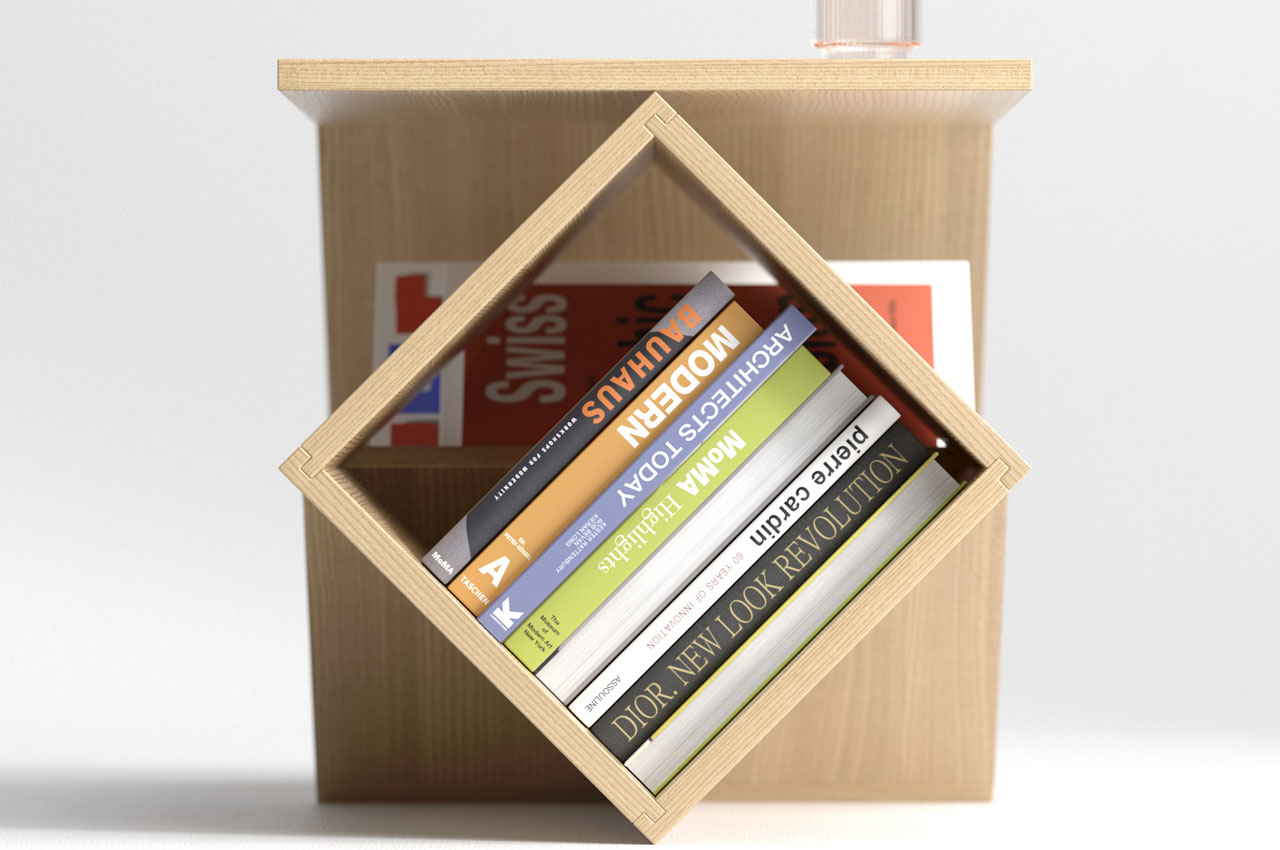 4. The Cheft Bookshelf
Maryam Pousti is the founder of the design and architecture practice Studio Pousti, and she put together a geometric bookshelf that is crafted from interlocking sheets of wood. The Cheft Bookshelf can be assembled without utilizing nails, screws, or glue.
Why is it noteworthy?

Besides functioning as a practical bookshelf, it can also be used as a room divider, or as a form of shelving for other items in your home. To be precise twelve interlocking sheets of wood were used to build Cheft. The bookshelf is also accompanied by a table and bar stool which all together form the Cheft furniture collection.
What we like

All three furniture pieces are inspired by the geometrical patterns of traditional Persian architecture
The bookshelf's warm wooden aesthetics allow it to merge with the interiors of any modern contemporary home harmoniously

What we dislike

Extremely space-consuming design, not suited for smaller homes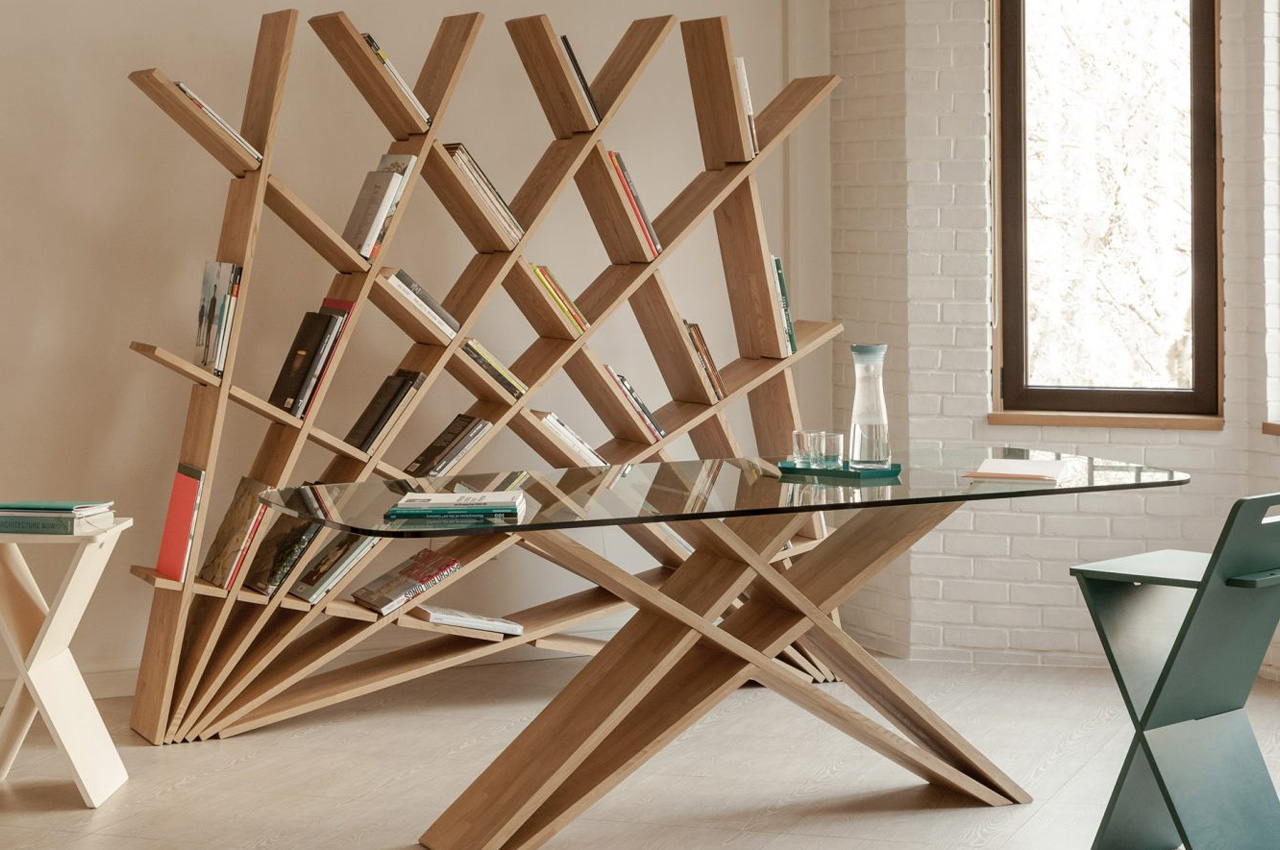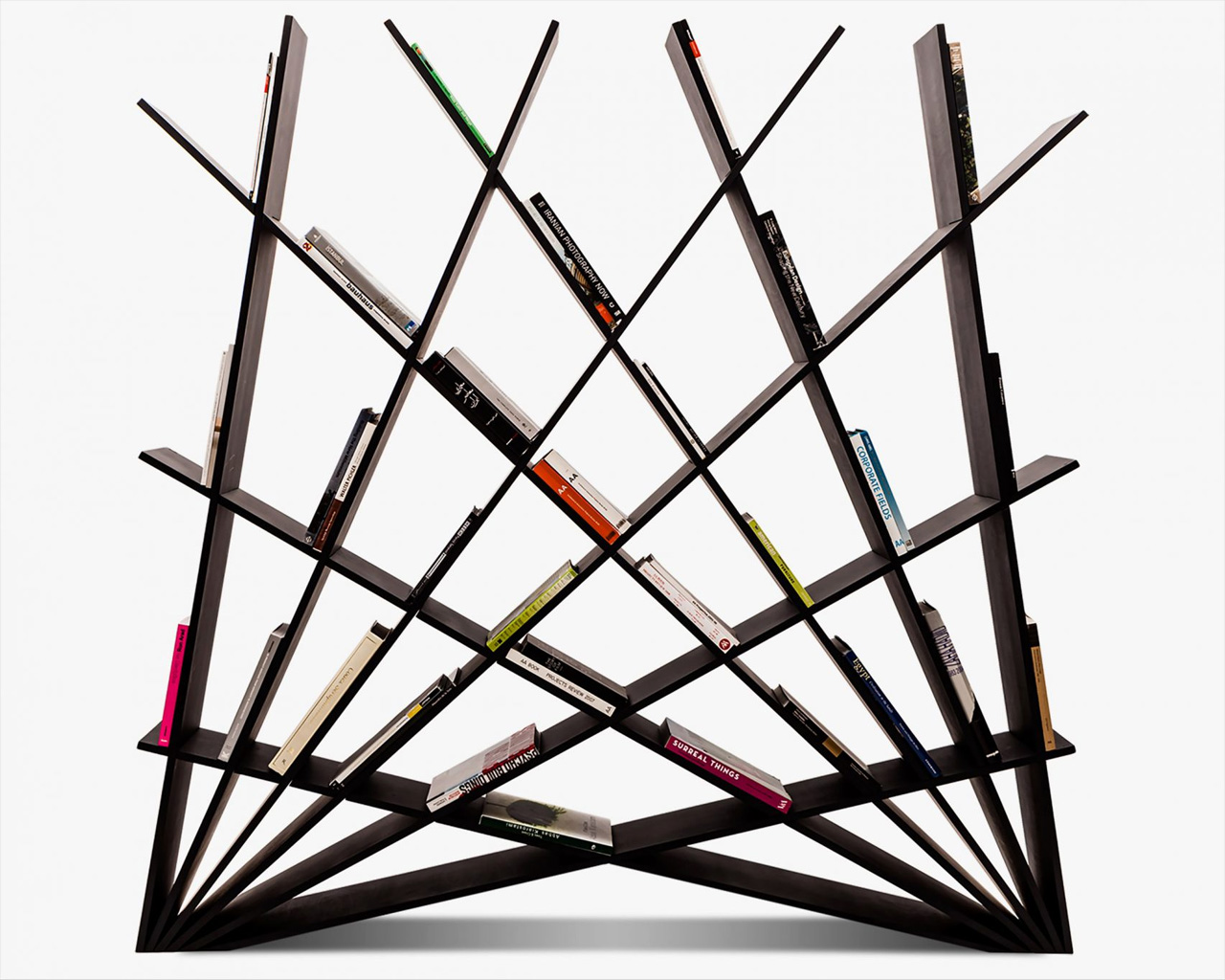 5. The Berliner
Designed by Tugce Sonmez Evin, the Berliner is a visually eye-catching pouf that doubles up as a storage shelf owing to the wormhole-like cavity running through the middle of the furniture piece.
Why is it noteworthy?

The cavity doesn't affect the pouf's comfort in any way, but it adds a unique feature to it, giving you the perfect place to store books, magazines, and remotes, or even use it as a lounging space for small pets!
What we like

Features a concave inner surface, spacious enough to store reading material like books, magazines, newspapers, or even regular living room items like chargers, pet toys, etc

What we dislike

Space-consuming design