Porsche sculpture bewilders motorheads at Goodwood Festival of Speed 2023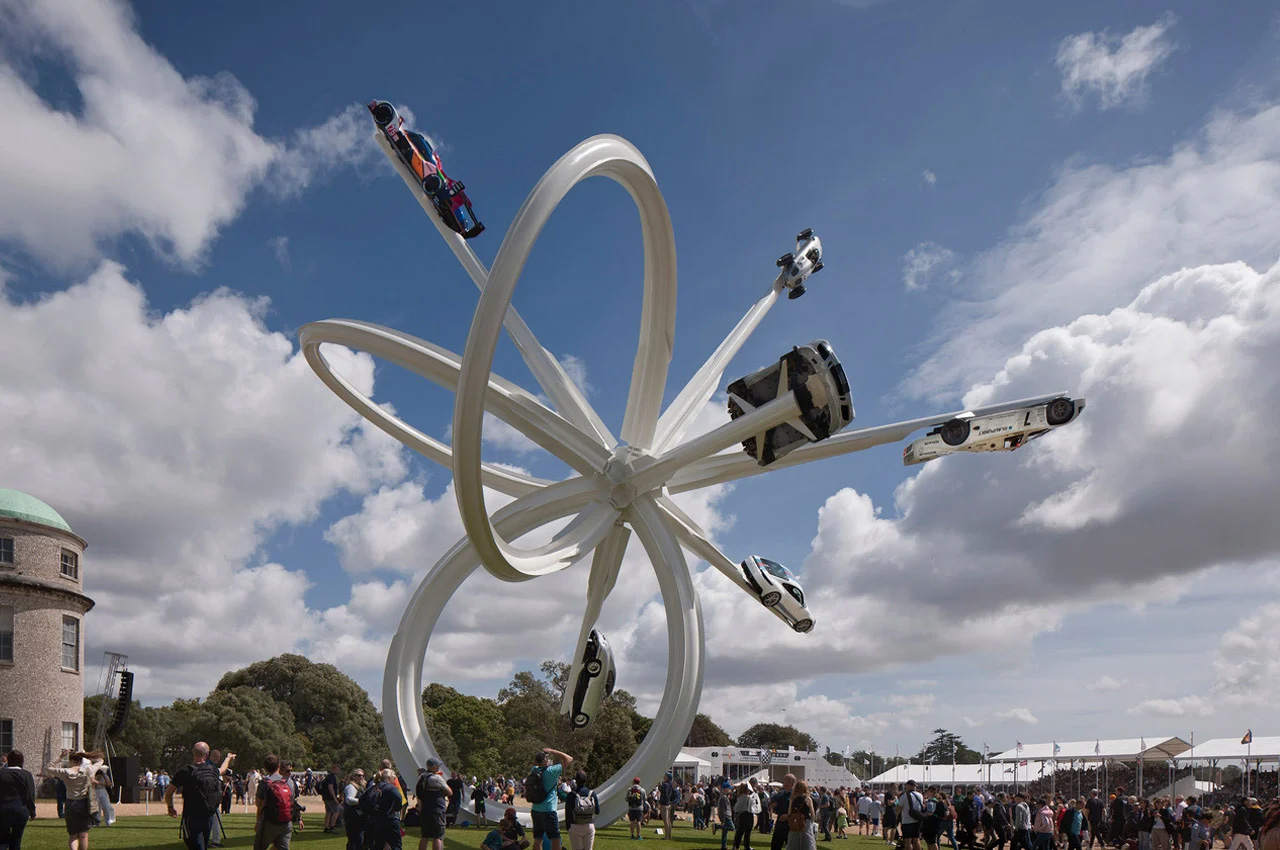 Yankodesign_ The Goodwood Festival of Speed saw nature's fury abruptly cancel the event in West Sussex during the latter half, but some major highlights left a lasting impression on the estate of the Duke of Richmond. Porsche celebrates its 75th anniversary this year and the speed festival saw an installation that revers in the German marque's success.
The speed festival also marks its 30th anniversary, and for this double dose of celebration, British artist Gerry Judah designed a jaw-dropping sculpture of the classic Porsche sportscars and road cars that have made an appearance at the event all these years and are pivotal in the brand's soaring success. The colossal sculpture has six branching arms each displaying the racing cars that are important milestones in their 75 years of success.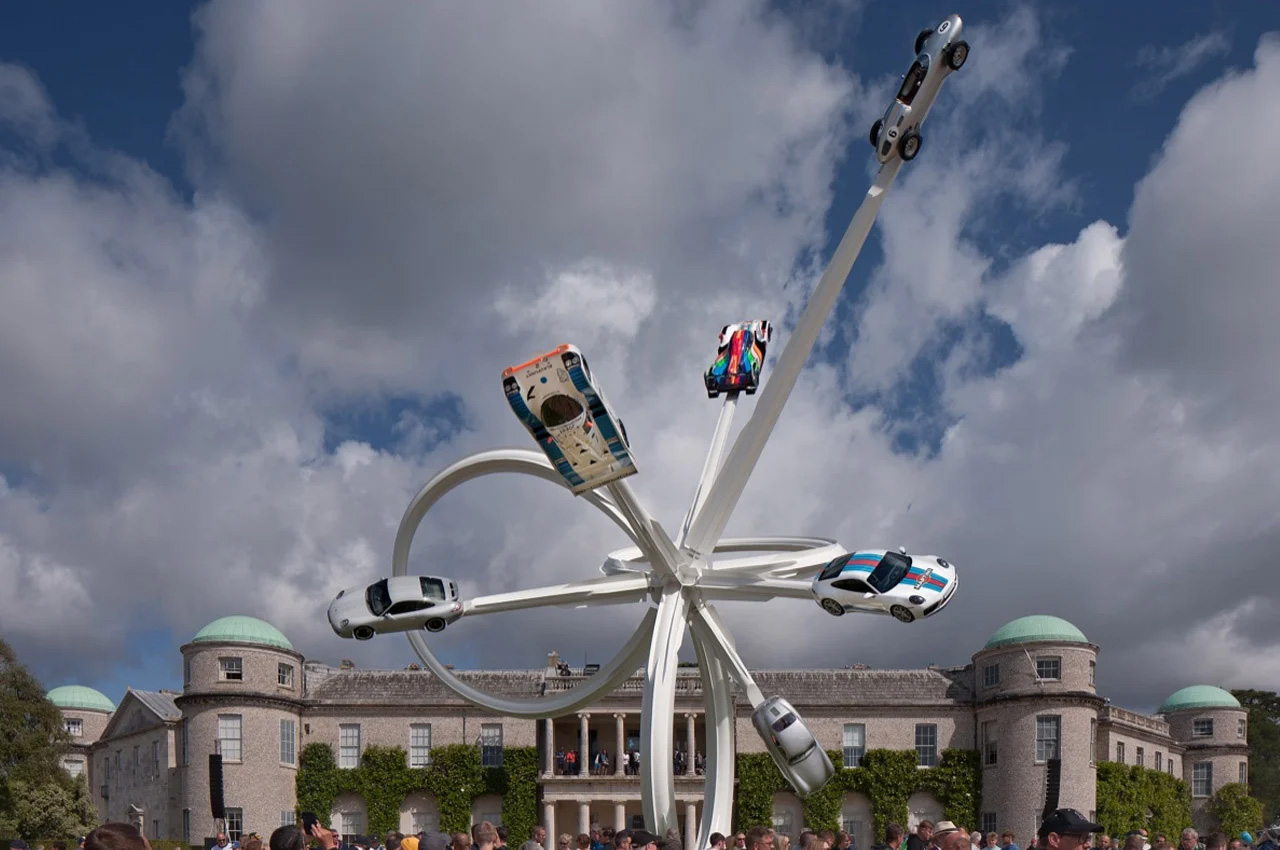 This steel structure has a dodecahedral center with looping hoops leading to the six arms representing the line of speed eventually leading to the cars. According to Judah the inspiration for this marvel comes from the craving to make "a sculpture that would be celebratory." He believes the installation is like, "setting off fireworks to enhance the joy of peace." The sculpture is positioned in front of the Goodwood house as the festival's center feature, just like all these years.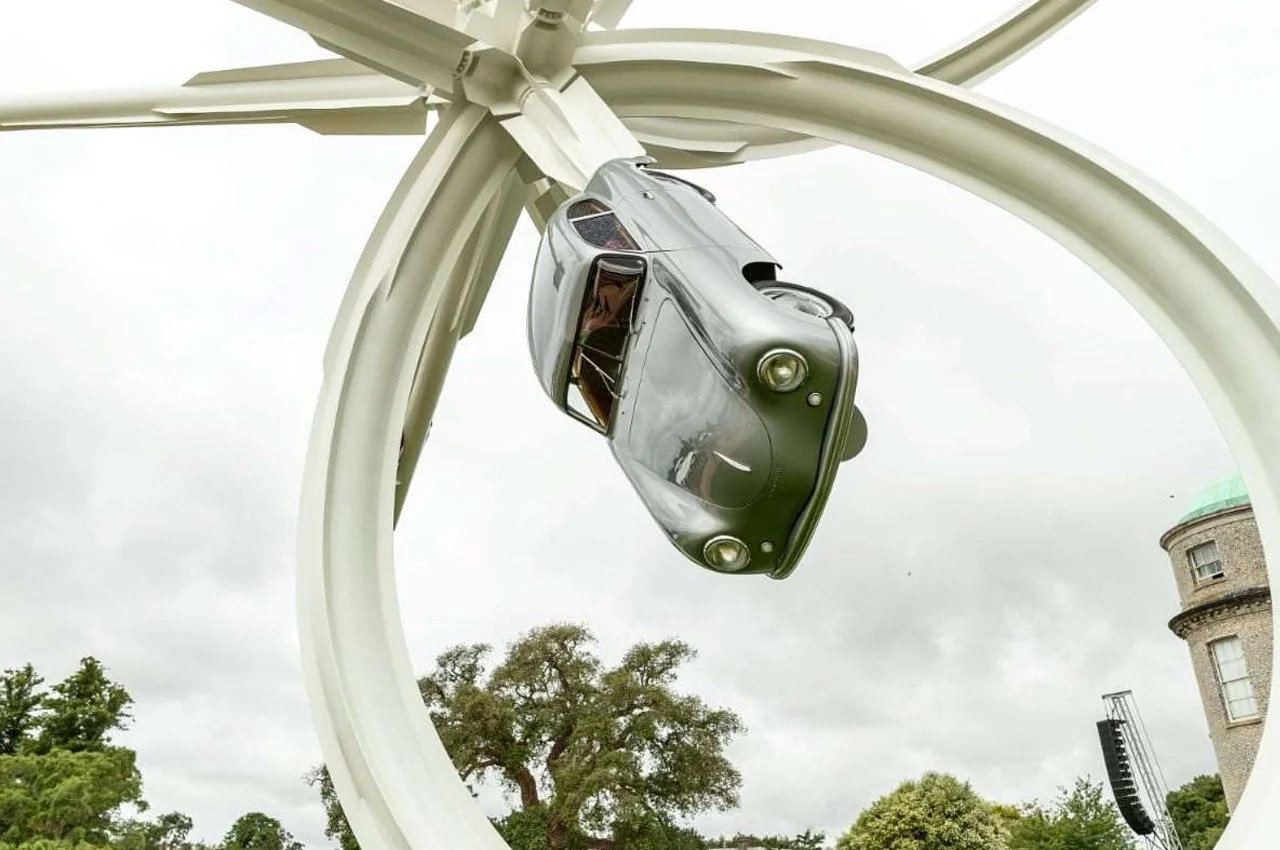 Judah in the past has created artistic sculptures including the 31-metre-high looping structure showcasing the Aston Martin DBRI car and one in celebration of race-car driver Bernie Ecclestone, but this one is special in its own rights. The gargantuan figure stands 28 meters tall at its highest point and 26 meters wide. To support the frame and the weight of the precious Porsche's fighting against gravity, the structure is crafted from 40 tonnes of steel and supported by a 290-tonne concrete base.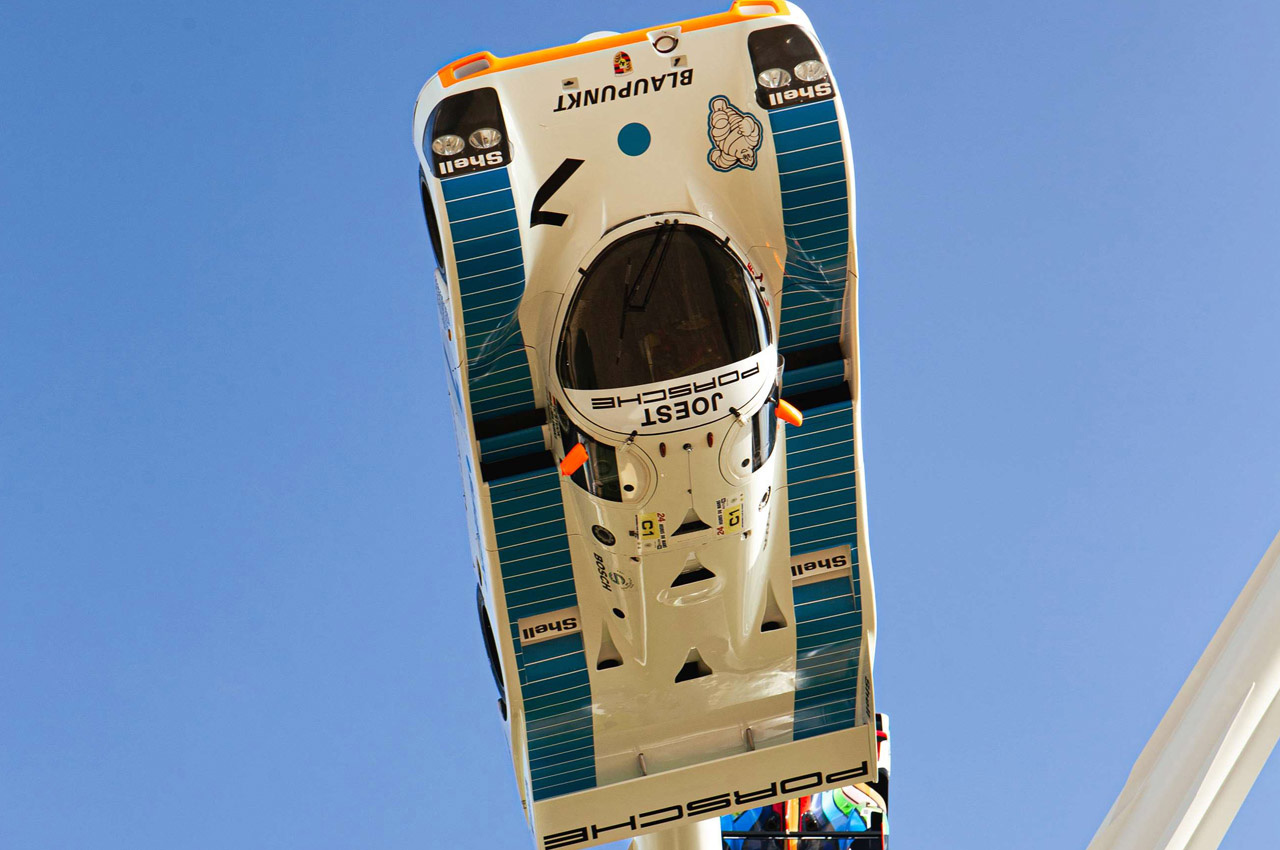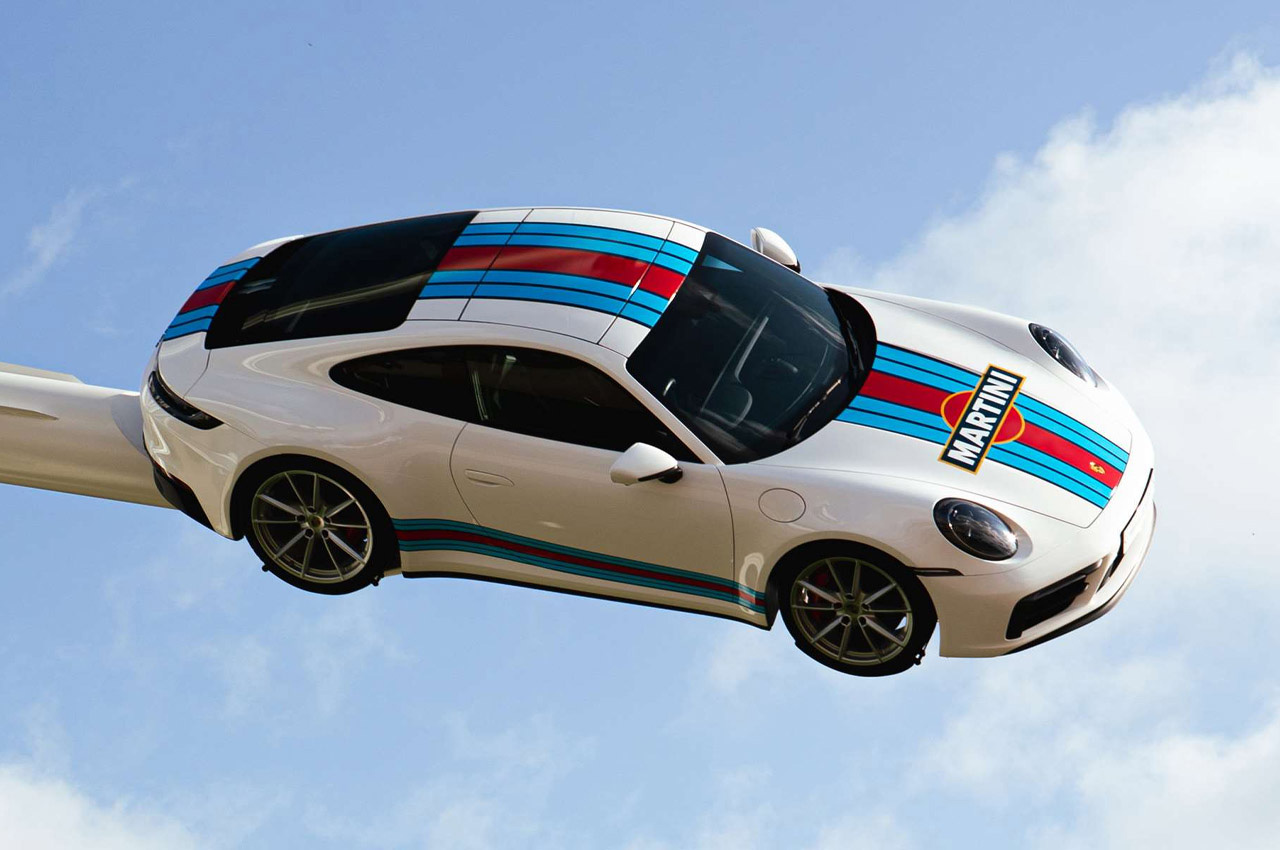 The longest arm holds the single-seater Porsche 718 Formula 2 sportscar (making a successful debut in the 1960 Formula 2 season) to represent all the future racing endeavors for Porsche. Under this speedster is the Porsche 963 suspended in the celebratory livery and the gravity-defying Blaupunkt liveried Porsche 962 powered by a turbocharged flat-six engine is spiked adjacent to it. The Porsche 911 series is represented by the 992 Carrera introduced in 2018 and the 997.2 Sports Classic with the ducktail spoiler.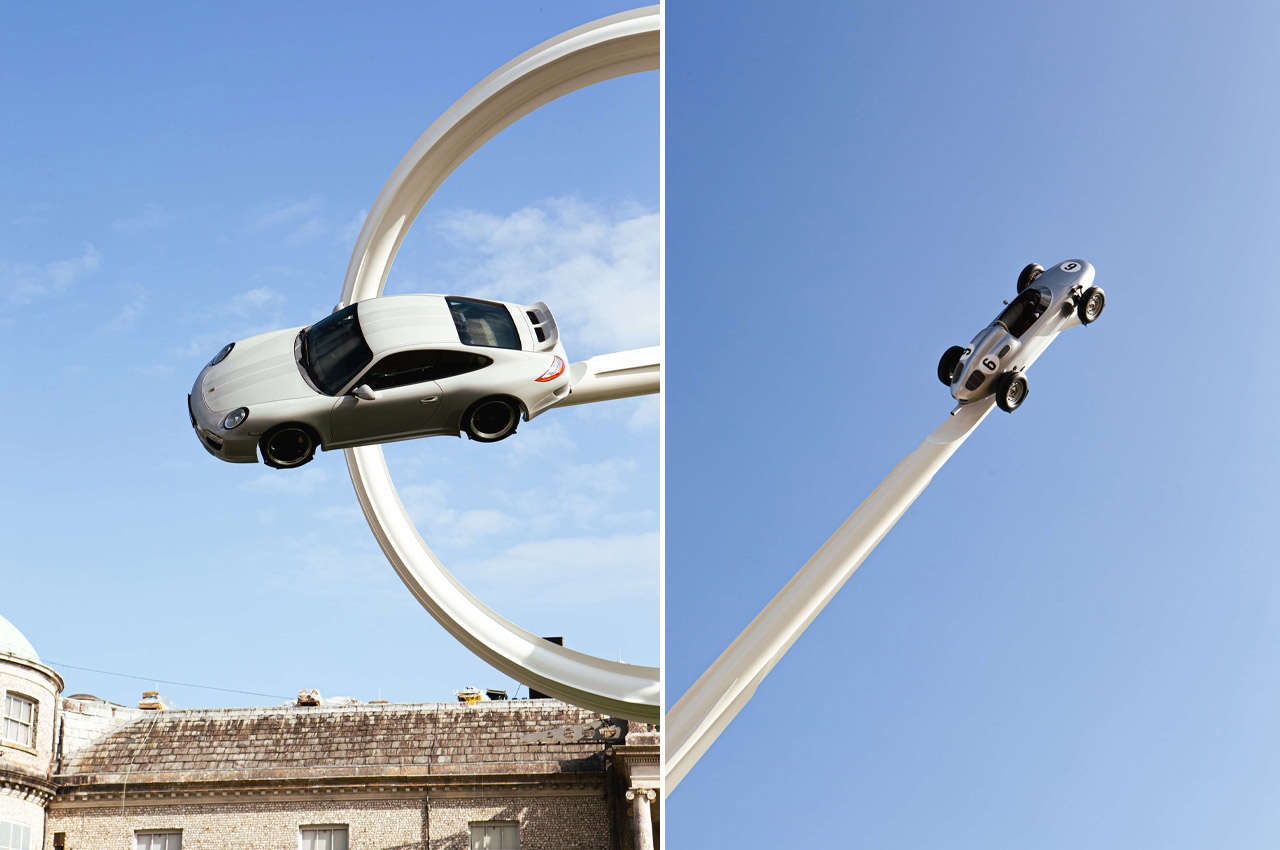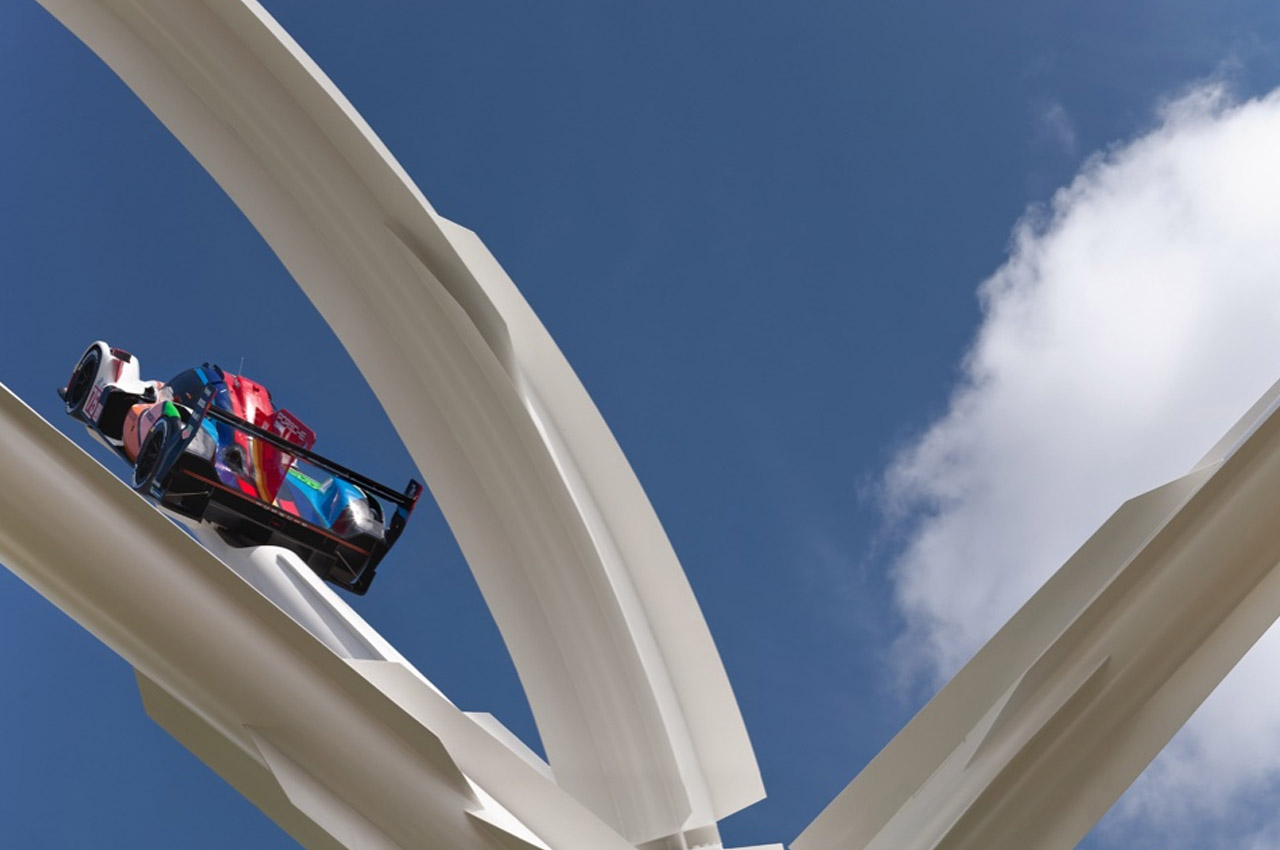 It's coated in white just like other sculptures made by Judah because he believes the color tends to enhance the overall shape and exemplify the details. The oldest of them all, the Porsche 365 (manufactured between 1948-1965) is suspended closest to the ground.