The Design Of This Shingle-Clad Hotel Lobby Was Inspired By A Coconut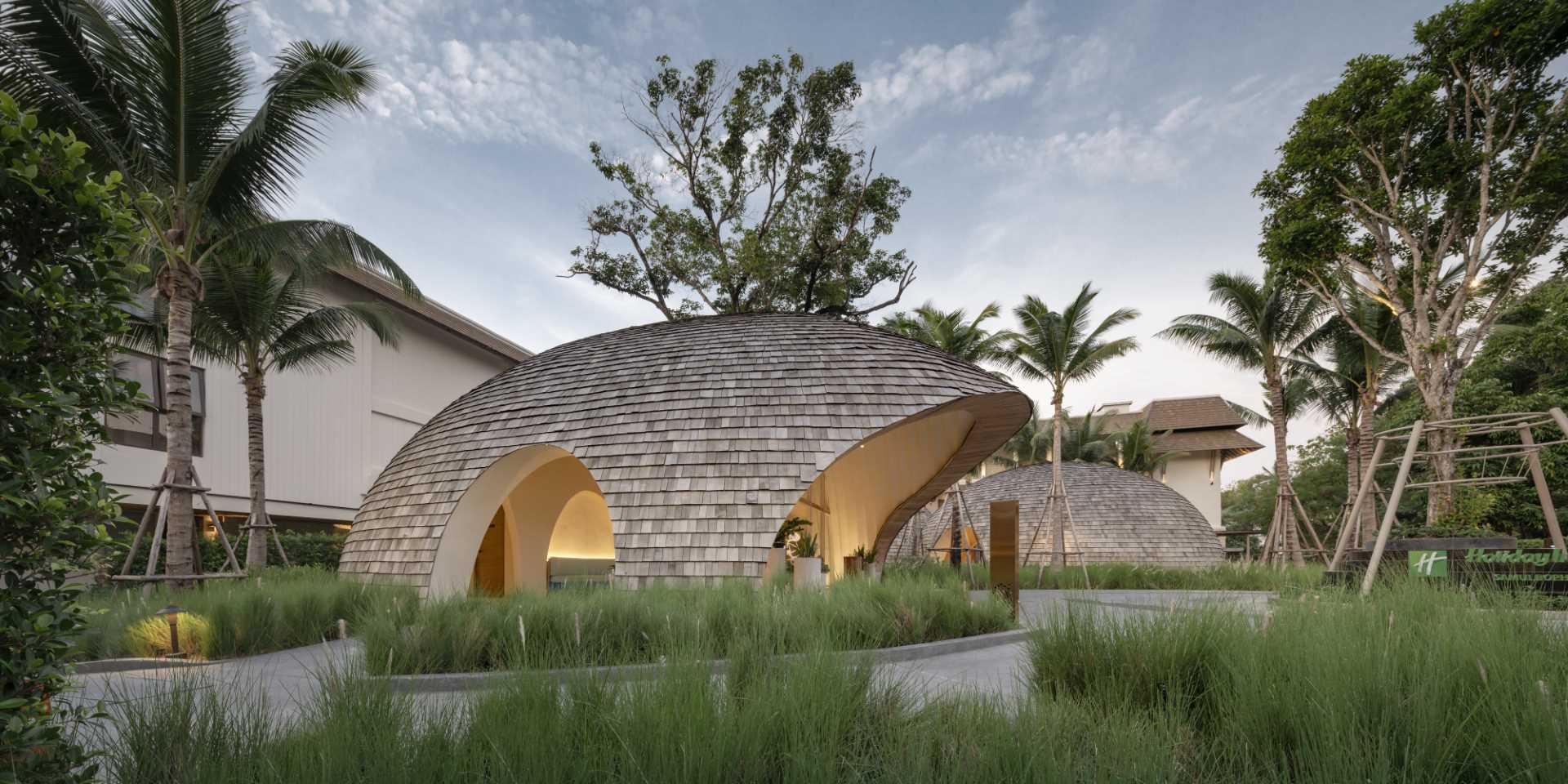 Contemporist_ Architecture firm Onion, has shared photos of a hotel lobby they completed for Holiday Inn Samui in Thailand, whose design is inspired by the coconut shell after its meat has been grated to make Thai dessert.
The curved building exterior is clad with wooden shingles, with openings giving a glimpse of the lobby inside.
At night, the interior of the lobby shines brightly.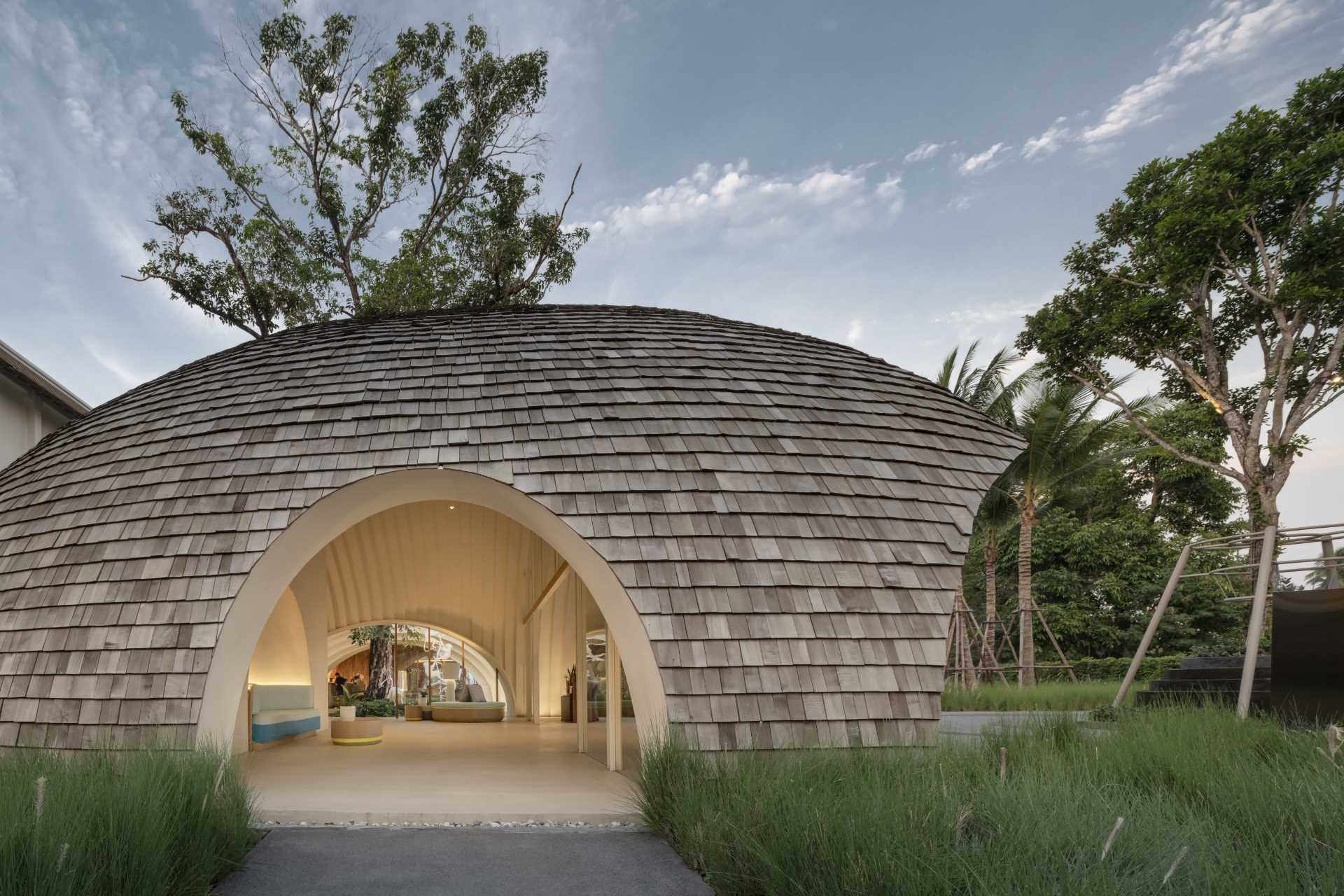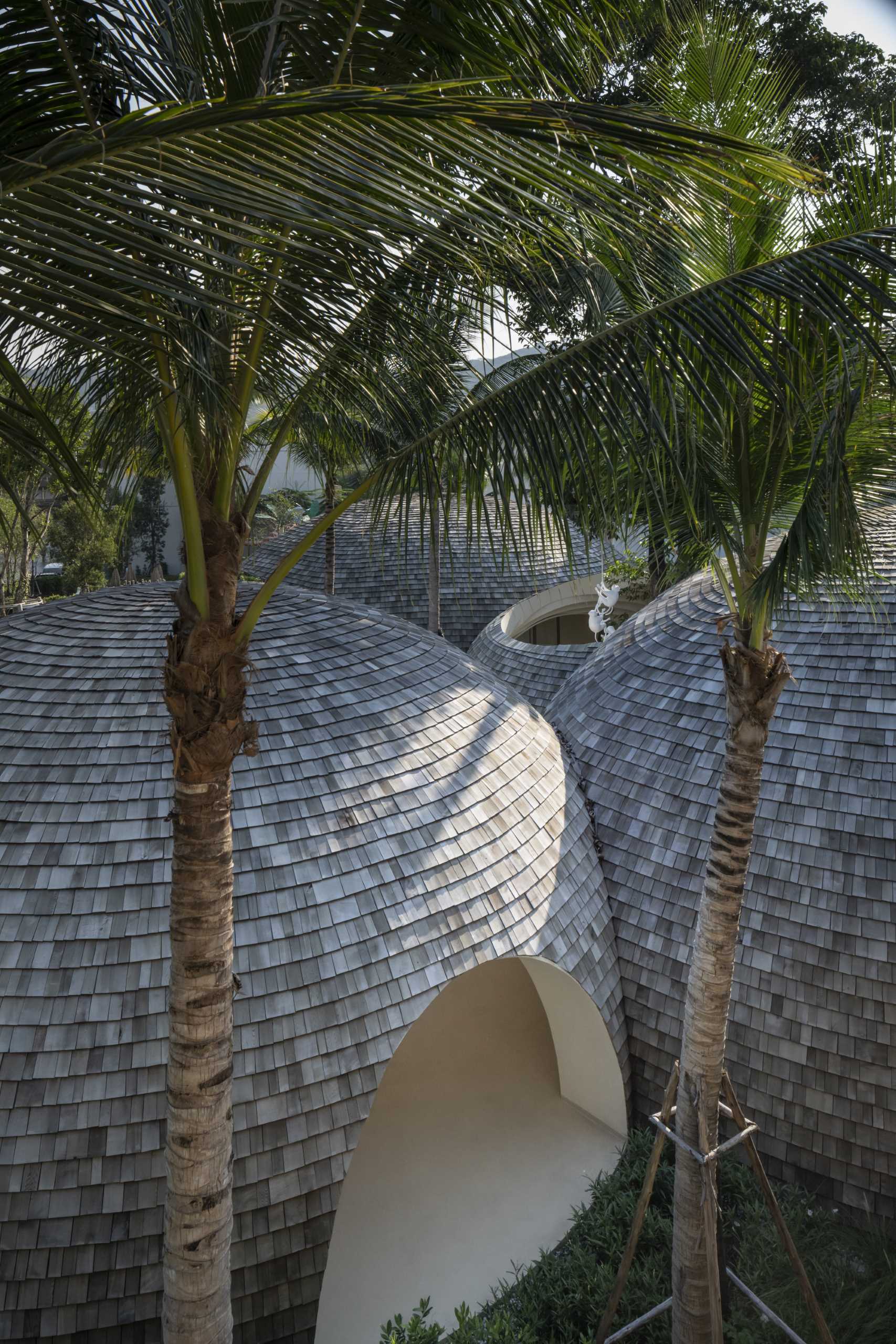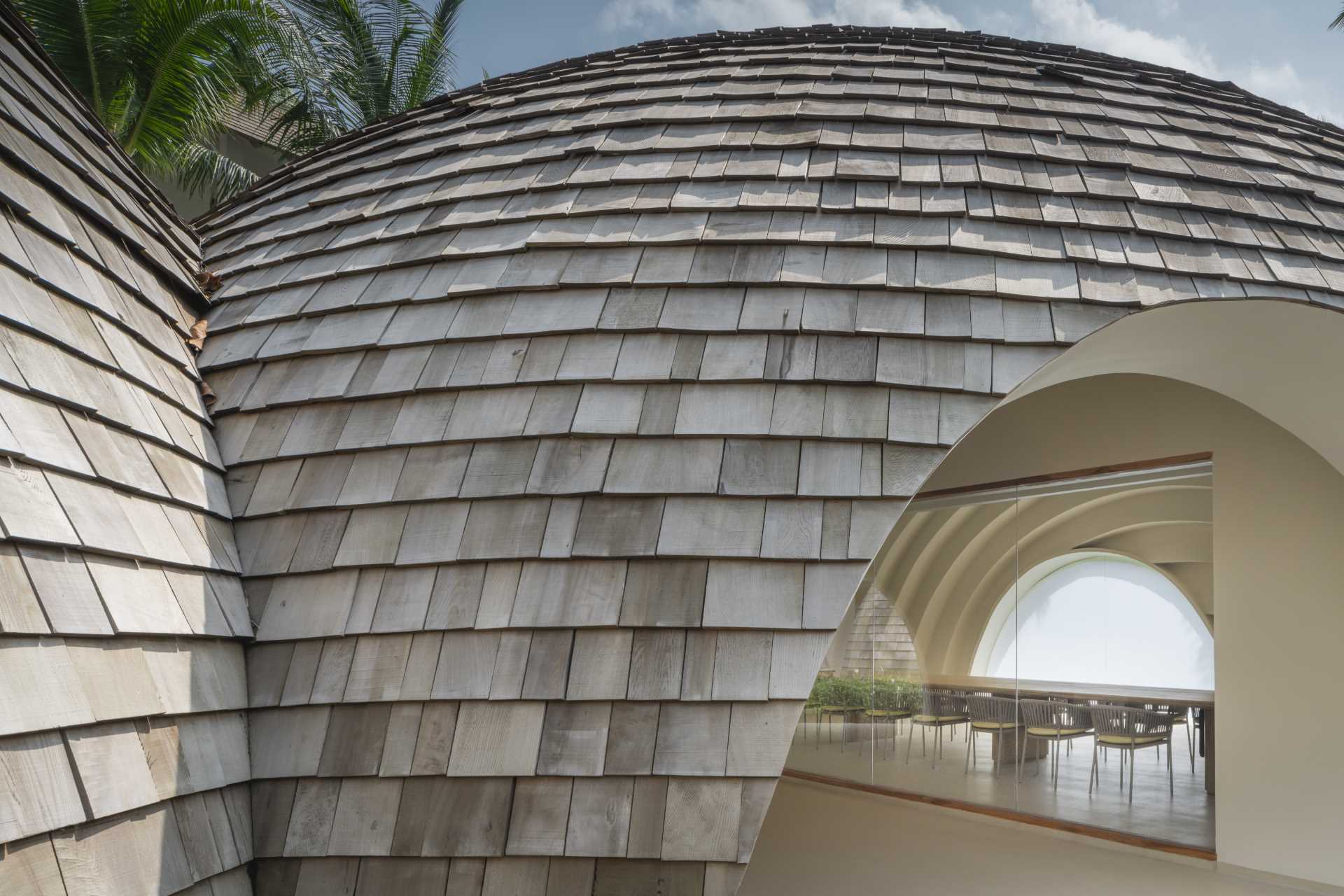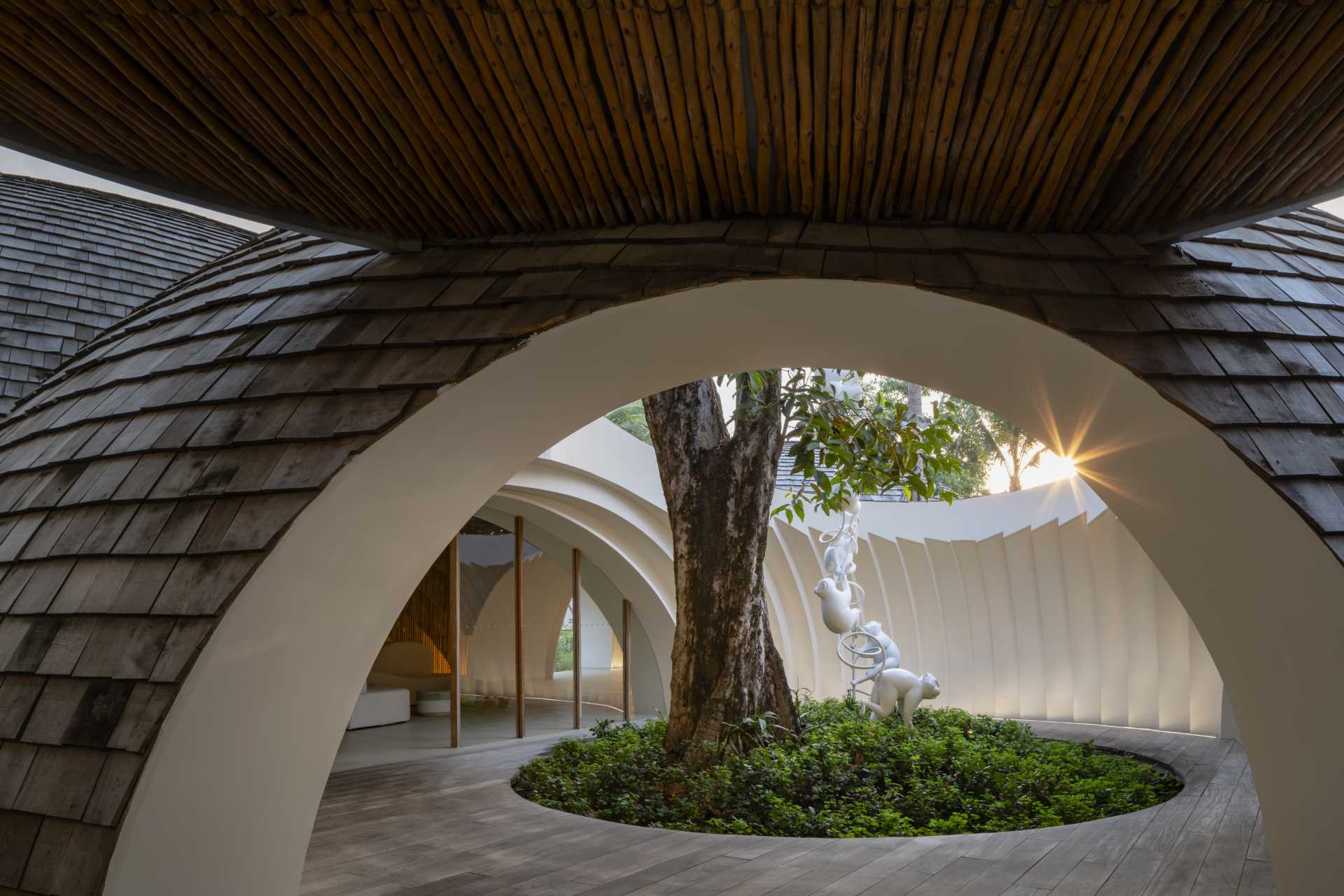 The interior spaces are made of gypsum boards, formed as three-dimensional steps. There are 4 main spaces within the lobby, with the first building envelope being a pick-up and drop-off space for hotel guests.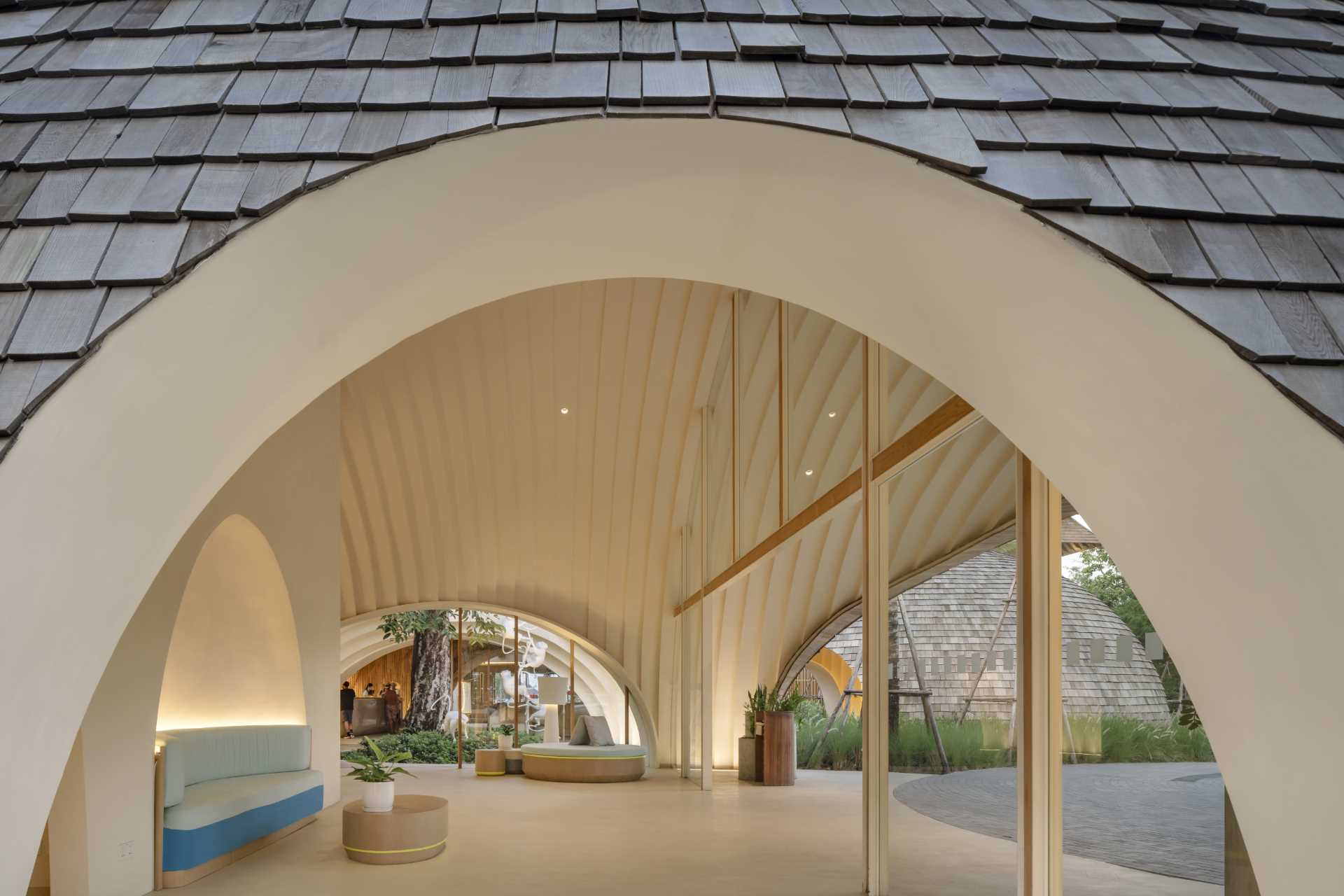 This area is cut on the side to give room to vehicles dropping off guests.
The second envelope is designed for an existing Java Plum tree with an oculus framing the sky.
The third envelope is the hotel lobby, where all of the spaces are arranged in a linear organisation, directing the point of view of guests toward the sea. The lobby also includes hanging planes of bamboo and hidden lighting that highlights the design.
The fourth area includes a glass-enclosed conference room that enjoys views of the curved interior.