These smart & sleek lighting designs incorporate wireless charging trays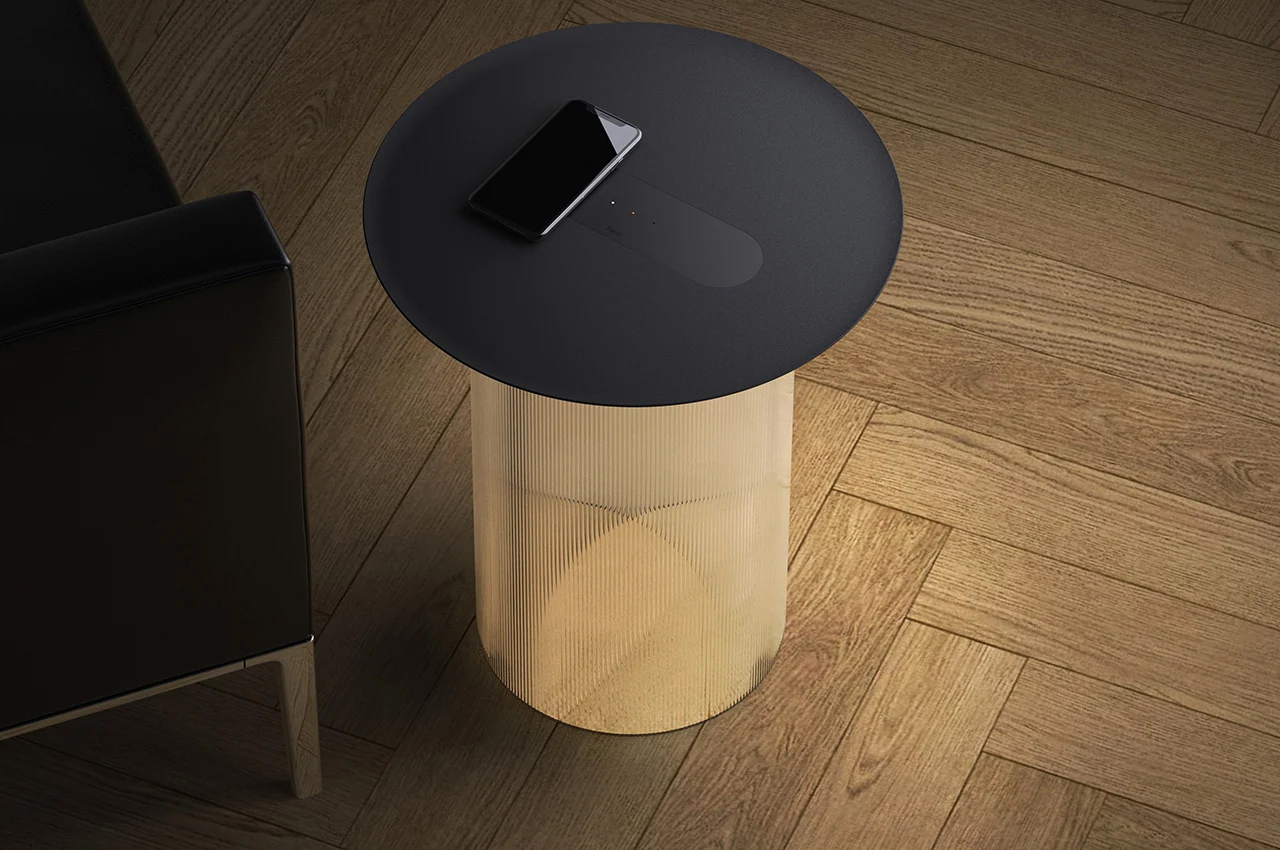 Yankodesign_ Besides the physical light that it quite obviously emits, a well-designed lighting design can add manifolds of personality and charisma to a room or space. They can function as sculptural pieces, that are an extension of your personal taste and preference, truly exhibiting the richness and niche-ness of your curation capabilities, or if they're the portable kind you can carry them along with you to illuminate anything anytime anywhere. And an excellent collection of lighting designs that perfectly combines ambiance and functionality is Pablo Designs' Carousel.
The Carousel series by Pablo Designs is really an interesting one, as it effortlessly merges ambiance, aesthetics, and utility. The series consists of two designs – a table lamp and a floor lamp. Both lamps incorporate wireless charging mobile trays in their form while emitting a warm, glare-free light. The charging tray is equipped with two wireless charging zones, and a USB-C charging port, to support a variety of devices.
A star feature of both the lamps is their base, which is essentially a transparent fluted acrylic cylinder diffuser that emits indirect lighting using a hidden flat panel LED control with full dimming capabilities. The Carousel Table (the table lamp) is a brilliant fit for bedsides and desktops, while the Carousel Floor (the floor lamp) can be placed next to furniture pieces to shed light on them. The floor lamp is the winner of the 2023 AZ Awards. Both models include base diffusers in clear and bronze tiny options that can be beautifully teamed up with a spun steel tray available in matte white, terracotta, or black finish. The trays are available in 12-inch and 16-inch diameters.
The Carousel collection is an excellent example of how technology, materials, and geometry can be combined to create innovative human-centered designs that feature environmentally-responsible LED light systems in terms of energy consumption. The Carousel lamps would be a great addition to your home office setup, or to other more personal rooms.