Plastic Worlds – Eleven`s 12th International Design Competition
Our latest challenge is an effort to fight plastic waste in our waters by focusing on rivers and oceans. Plastic pollution in our oceans is one of the biggest environmental problems we are facing today on our planet. It is no longer an occurrence reserved to isolated pockets of our earth, but rather a booming global phenomenon. We invite creatives and visionaries from all around the world to join in and fight plastic pollution through raw creativity, imagination and talent.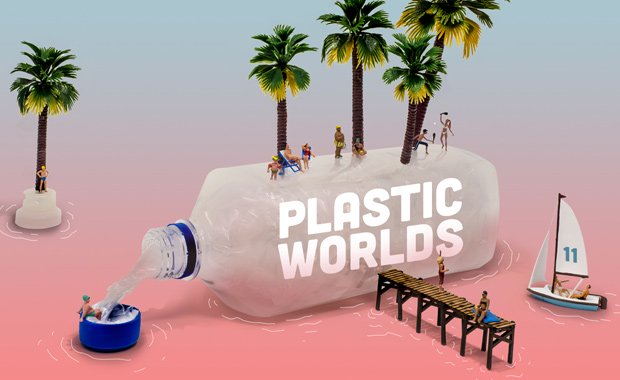 We are now witnessing the exponential growth of a world-wide plastic epidemic, as our planet is becoming covered in man-made waste. Every year, we produce over 300 million tonnes of plastic. In other words, the total plastic weight we produce annually is equal to the total weight of the entire adult population of our planet.
By design, plastic is virtually indestructible and hence very hard to deal with as waste in an ecological way. Between 8 to 12 million tons of plastic pollution end up in our oceans every year, fuelled by gigantic river systems which pump the discarded plastics from our cities to our seas. From toxic microparticles in the deepest parts of the ocean, to gigantic waste islands the size of countries, the oceans today are riddled with plastic. Over 80% of marine litter is now plastic, with an estimated 46,000 pieces of plastic per square kilometre in the world's oceans and over 5 trillion pieces of plastic floating around our waters.
This is quickly killing our planet's marine life – from plankton to whales, corals, birds, seals and turtles – and destroying their delicate ecosystems. But this is just the beginning, as the amount of plastic in the ocean is set to increase tenfold by 2020 and with figures suggesting that by 2050 there will be more plastic in the oceans than there are fish by weight.
The urgency to act is the driving force behind this competition: a challenge designed to get the creative community engaged with our plastic world and propose innovative solutions from a design-led solution.
We ask you to think of ways to fight the plastic problem in our waters - from rivers to oceans - and turn a threat into an opportunity. The competition is developed around two themes, each with a specific objective and site typology linked to it.
The first is the theme of 'prevention', which is linked to rivers and focuses on the concept of halting the plastic flow through interventions on these massive water infrastructures.
The second theme is 'action', which is linked to the oceans and focuses on ways behind the cleaning up of the existing pollution.
Between these two themes, there are infinite degrees of cross-pollination, which you are also free to explore in your designs. For those who are interested in a more comprehensive strategy, there is also the possibility of dealing with the whole plastic pollution route: from source (river) to destination (ocean).
The competition brief is designed to describe the context and lay down some key questions within which you can operate and, by doing so, act as a kick-starter for more questions and concepts to flourish through your designs. Ultimately, it is up to you individually to define what the scope of the challenge is and what the outcome of this competition will be. Is it a structure, a series of structures, a product, a vehicle, an idea, a new place, a strategy or a combination of things?
You decide.
Plastic Worlds – Eleven's 12th International Design Competition – Registration Fees
Early Bird: £60
Standard: £90
Late Bloomer: £120
Deadline: 11 January 2019