OPEN CALL FOR KARELIAN ART RESIDENCE NETWORK (KARN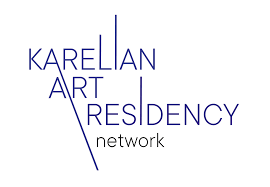 Karelian Art residence network (KARN) starts its activities and announces the open call for one or several art residences of the network in the season of 2019 – 2020.
Artists (painters, designers, producers, photographers, writers, IT-specialists, architects, performers, dancers, art-experts etc.) engaged in different multi-discipline and creative people whose art is relevant to thematic issues of Karelian art residence network are invited to take part in the call.
Awarded participants will have free of charge accommodation in art residencies for the period of their project implementation.
Karelian art residence network includes art residencies in Petrozavodsk, Sortavala and Kostomuksha nature reserve. Each of them has its own thematic particularity and concept frame.
Art residence "Petrozavodsk".
Stand-alone two-storeyed building of 1775 year built (cultural heritage object) in the historical part of the city, in the centre of Petrozavodsk (Lenin square, 2A).
Concept: art residence "Petrozavodsk" focuses on support of artists and creative groups, their interests aim at design, forecasting and visualization of new types and forms of alternative worlds and realities, consideration of time role in contexts of utopian images.
submission deadline:
Deadline 31 of July 2019