Embracing Our Differences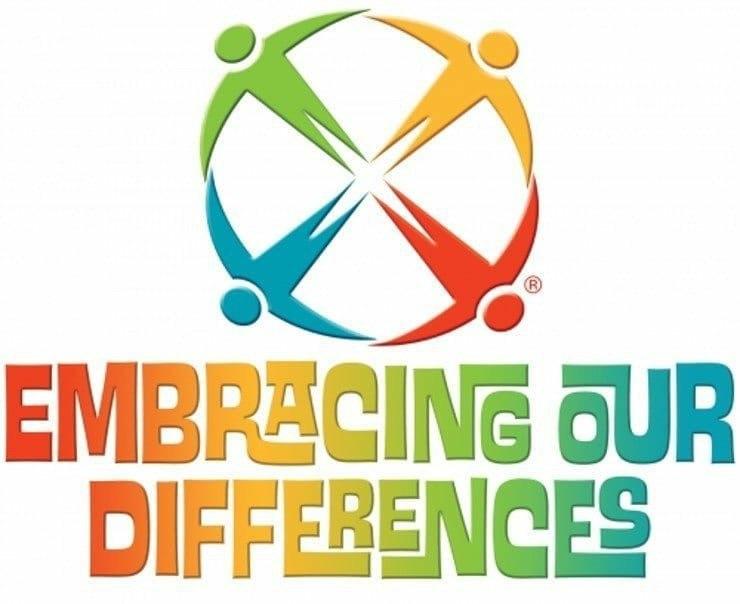 Art is a powerful tool to evoke social change. Without uttering a single word, artists can enlighten, educate and affect change around the world. Embracing Our Differences invites you to participate in creating a world where differences are embraced and individuality is celebrated. Become a part of this exciting change through your visual art submission to the annual Embracing Our Differences international juried competition.
Featuring 50 billboard-size images, each work of art is created by local, national and international artists reflecting their interpretation of our theme "enriching lives through diversity and inclusion."
The 2020 exhibit will be on display January 18 - April 5, 2020 at Bayfront Park in downtown Sarasota.
See our "Frequently Asked Questions" section below for details on submitting your art.
How to Submit
Submit Online
Please review the "Frequently Asked Questions" section below for full details on all technical requirements for submitting your art;
Your art may be any size and medium; however to submit digitally requires a digital file of your art which is capable of being uploaded to our server;
Your art must be HORIZONTAL in orientation which means that it must be wider than it is tall - submissions that do not meet this requirement will be disqualified (see the example below):
Please label your digital art file with the "title" and your name – for example, "Coexistence-Mark Smith;"
Your digital file must be a high resolution image of no less than 300 dpi (the higher the better);
Your digital file must be less than 400MB in size; AND
Include a brief (200 word maximum) "Artist Statement" explaining your art, your creative process and/or what the theme means to you.
If making more than one submission online, you will need to create a separate entry for each one.
Teachers may complete and submit art on behalf of their students and, at their option, substitute their personal or school contact information for that of their student(s).
By Mail:
Please review the "Frequently Asked Questions" section below for full details on all technical requirements for submitting your art;
A digital file of your art contained on a CD or flash drive. Please name each file with the "title" of the artwork and your name – for example, "Coexistence-Mark Smith;"
Your art must be HORIZONTAL in orientation which means that it is wider than it is tall - submissions which do not meet this requirement will be disqualified (see the example below);
A color print of your art submission (ink jet is sufficient) with your name and artwork title clearly printed on the back;
A completed and SIGNED submission form;

Teachers may complete and sign submission forms on behalf of their students and, at their option, substitute their personal or school contact information for that of their student(s). Teachers submitting student art should email us for a simplified submission process; AND

A separate sheet of paper with a brief (200 word maximum) "Artist Statement" explaining your art, your creative process and/or what the theme means to you.
Completed submission packages should be mailed to:
Embracing Our Differences
PO Box 2559
Sarasota, FL 34230-2559 USAExpress mail, such as FedEx or UPS, should be delivered to:Embracing Our Differences
1209 South Tamiami Trail
Sarasota, FL 34239 USA
Deadline: October 7, 2020