Nelimarkka Residency´s call for artists in May
the Nelimarkka Residency carries out artist Eero Nelimarkka`s long-term dream of establishing an art school. The residency is located in a rural setting, four kilometres from the small Alajärvi Centre, close to a lake and natural surroundings. Circa 10 artists live and work at the residency annually.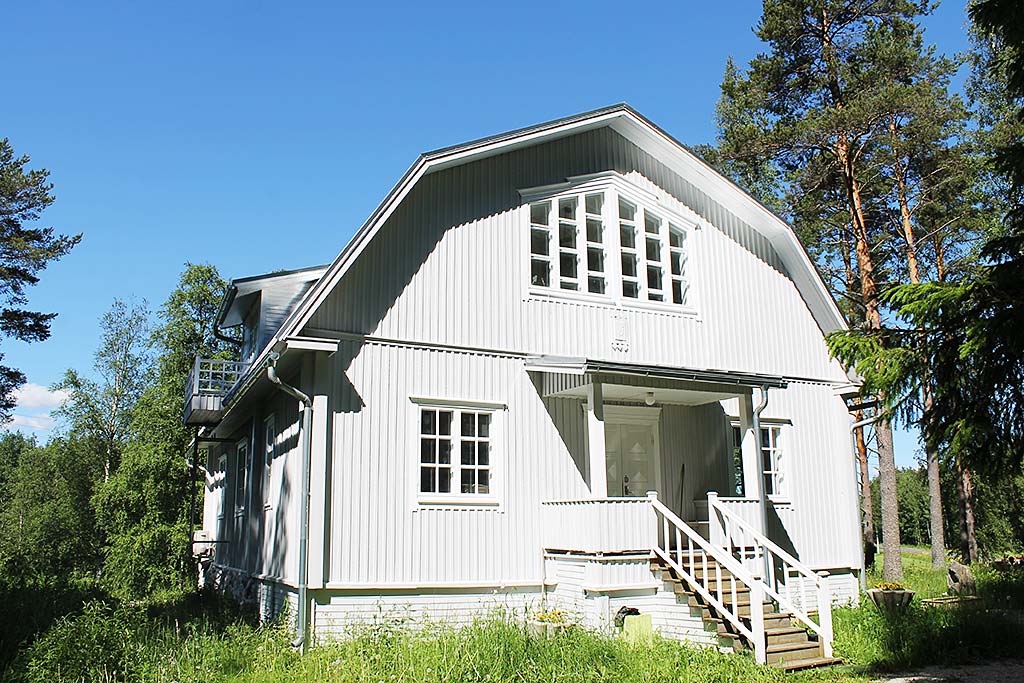 Nelimarkka Residency is looking for artists on all fields of visual arts.
Deadlines for 2018-2019 residencies:
1st DEAD LINE: 15th of April 2018 for November 2018 to April 2019
2nd DEAD LINE: 15th of October 2018 for May 2019 to October 2019
Ask for available residency periods and possible cancellations for 2018.
A residency includes the use of a studio, common areas, and a private bedroom. The Villa can accommodate two artist at a time.
There are two options: a separate bedroom with open studio space or a studio combined with bedroom. Both of the studios and bedrooms are upstairs.
The artist pays for their own material, living and travel expenses. The museum usually offers a workshop to the museum's customers together with the artist-in-residence. The museum provides the material for the workshop.
The residency building, Villa Nelimarkka, is located 500 meters from the museum and 4 km from Alajärvi town center. The gambrel roof villa was designed and built by Eero Nelimarkka as a summer house for his family in 1933. It was completely restored to its old looks in 2013. The Villa has a large yard and the upstairs was designed specifically as a studio space. The rent for a private bedroom with a shared kitchen and bathroom is 400 euros/month (incl. taxes) or 200 euros plus a donated art work or a workshop for the museum. The bedrooms and studios are located upstairs. During the summer, the downstairs is open to the public Tue-Fri 13-17 and there are occasional events at other times.
HOW TO APPLY FOR A RESIDENCY
Please fill out and print the Application Form (remember to sign it) and send it via mail or email. Please attach your work plan, previous work examples and a CV/resume. Please include the preferred date(s) and length of your stay on your application.
Send your application to:
Nelimarkka-museo
Pekkolantie 115
FI-62900 Alajärvi
FINLAND
or email to: info@nelimarkka-museo.fi
If you cannot fill out the application document in word, you can also print out the PDF Form.
Deadline: 15/10/2018