Gustav Klimt's Lady with a Fan sells for £85.3m, breaking European record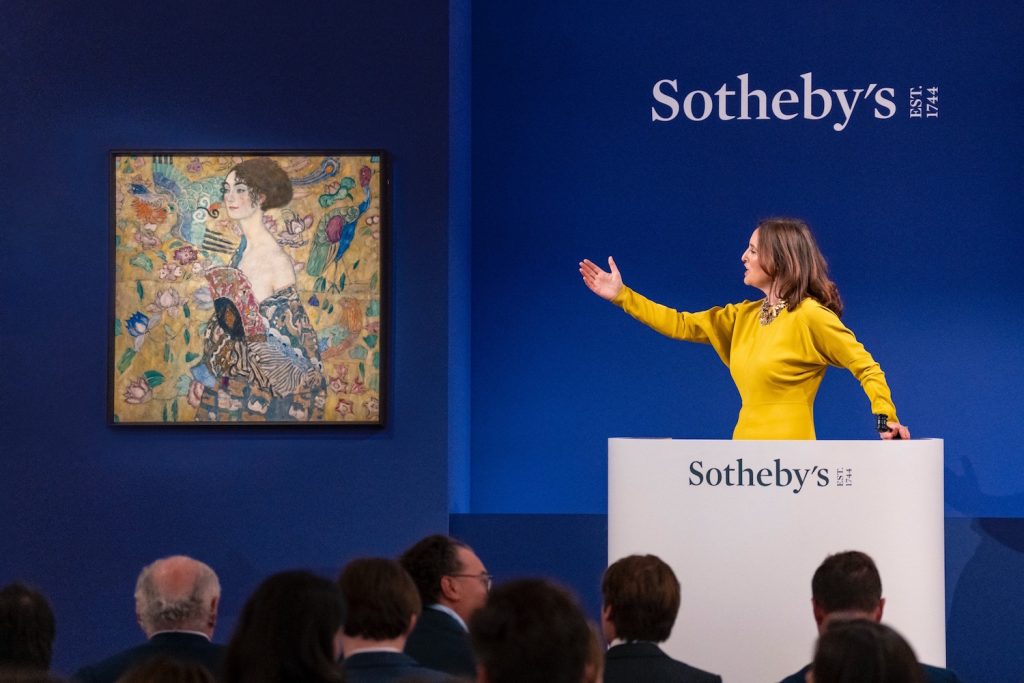 Theguardian_ Gustav Klimt's painting Dame mit Fächer (Lady with a Fan) has sold for £85.3m at Sotheby's, becoming the most valuable work of art ever sold at auction in Europe.
In its first market appearance in 29 years, the late Austrian painter's final masterpiece exceeded pre-sale expectations of £65m when it went under the hammer in London on Tuesday, and also set a new record for the artist.
Following a 10-minute bidding war between four bidders, the painting was sold to Patti Wong, founder of Patti Wong & Associates, bidding in the saleroom for a Hong Kong collector.
The final price of £85.3m ($108.m, €99.2m) surpassed the £65m achieved for Alberto Giacometti's sculpture L'homme qui marche I (The Walking Man I), which sold at Sotheby's London in 2010.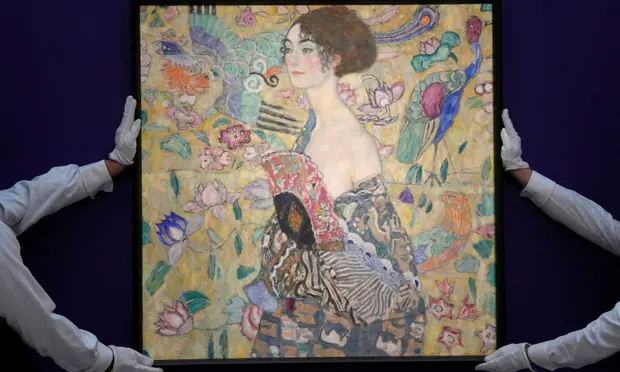 Helena Newman, the chair of Sotheby's Europe and worldwide head of impressionist and modern art, said: "Dame mit Fächer is the last portrait Gustav Klimt created before his untimely death, when still in his artistic prime and producing some of his most accomplished and experimental works.
"Many of those works, certainly the portraits for which he is best known, were commissions. This, though, is something completely different – a technical tour de force, full of boundary-pushing experimentation, as well as a heartfelt ode to absolute beauty."
Dame mit Fächer, which is a portrait of an unnamed woman, was still standing on an easel in Klimt's studio at the time of the artist's untimely death in 1918, aged 55, during his artistic prime.
The Austrian drew principally on Chinese motifs with the use of the phoenix and lotus blossoms while his flattening of the background and juxtaposition of patterns reflected his interest in Japanese woodblock prints.
The previous auction record for Klimt was $104.6m for Birch Forest, which sold last year in New York.
Dame mit Fächer was last offered for sale at Sotheby's in New York in 1994, when it was acquired for $11.6m, which at the time set an auction record for the artist.