Johnny Depp self-portrait painted during "dark time" goes on sale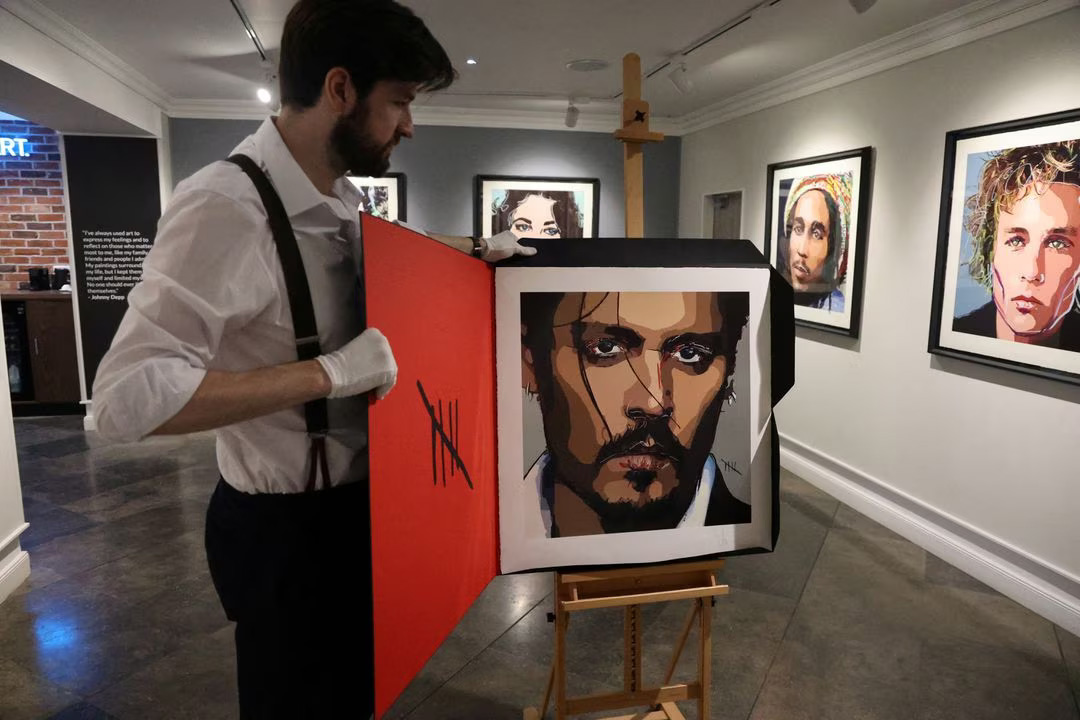 Reuters_ A self-portrait by Johnny Depp went on sale on Thursday, depicting the Hollywood star when he was in between court cases relating to his marriage to ex-wife Amber Heard.
Conceived in 2021 in the studio of British illustrator Ralph Steadman, the artwork called "Five" was completed this year.
"This self-portrait, it was created at a time that was... let's say a bit dark, a bit confusing," Depp said in a video.
"I looked at it and I don't know why, I thought it needed something else. It needed further information... essentially I just wrote five on there cos I was just about to enter into the fifth year of the madness."
Depp married Heard, whom he met on the set of film "The Rum Diary", in 2015. Just over a year later, she filed for divorce.
Their stormy relationship was laid bare in two trials.
Last year, Depp was handed a near-total victory by a U.S. jury in his defamation trial with Heard, who had accused him of abuse. Depp denied hitting her or any other woman.
"Five" follows portraits by Depp in his "Friends & Heroes" collection - depicting the likes of Elizabeth Taylor, Al Pacino, Bob Dylan and Keith Richards - sold by Castle Fine Art, a British group of retail art galleries.
Priced at $1,950, the self-portrait is a time-limited edition, on sale for 13 days. Depp said $200 from the proceeds of each sale would be donated to non-profit Mental Health America.