hand-painted silk scarves by idda studio recall sicilian summer
Designboom_artist and designer gabriella picone has launched her new company, idda studio, with a debut collection of vibrant fabric artworks inspired by sicily, italy. meaning 'her' in the sicilian dialect, idda celebrates the history and traditions of the mediterranean island with a painterly collection of scarves in silk and cotton.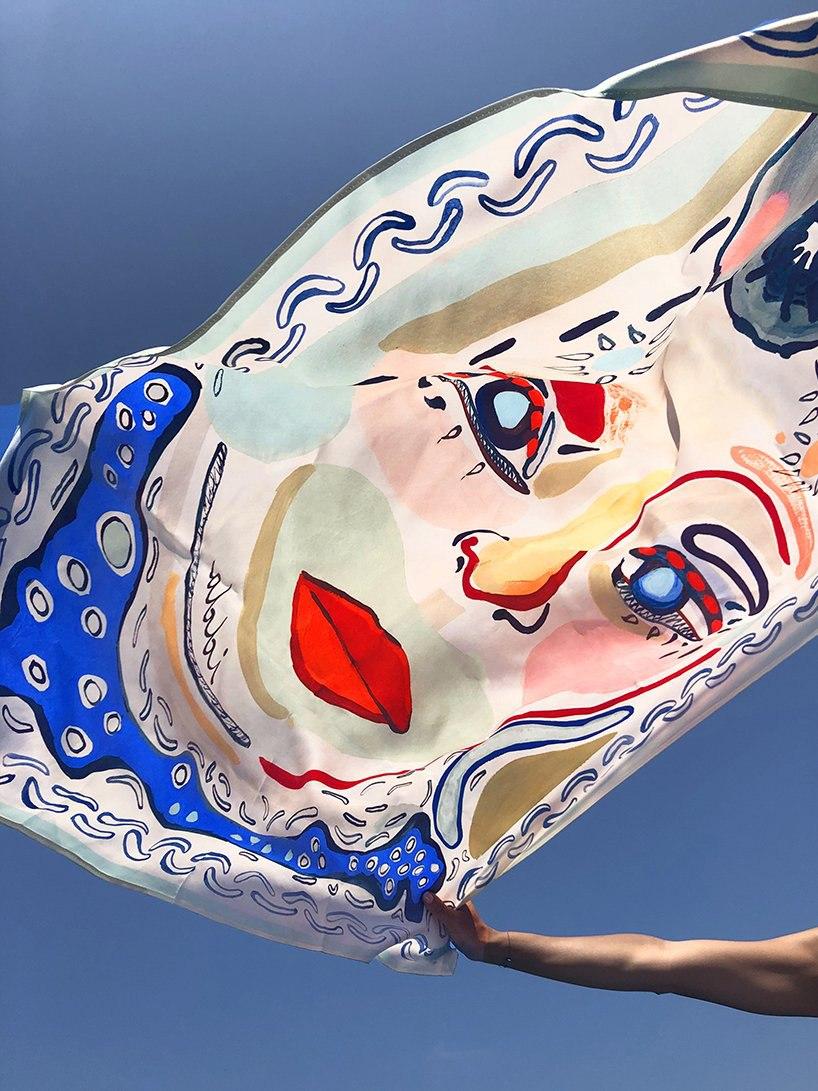 'regina' in silk
idda studio's new line of painterly silk and cotton fabrics is deeply influenced by colorful stories of mythological creatures, powerful volcanoes, wildflowers, luscious fruits, and the endless mediterranean. hand-painted to scale on paper, the designs incorporate expressive patterns, ornate symbols, and vivid iconography reminiscent of italian summer and ease. the paintings are then printed onto ethically sourced silk and cotton fabrics made in italy.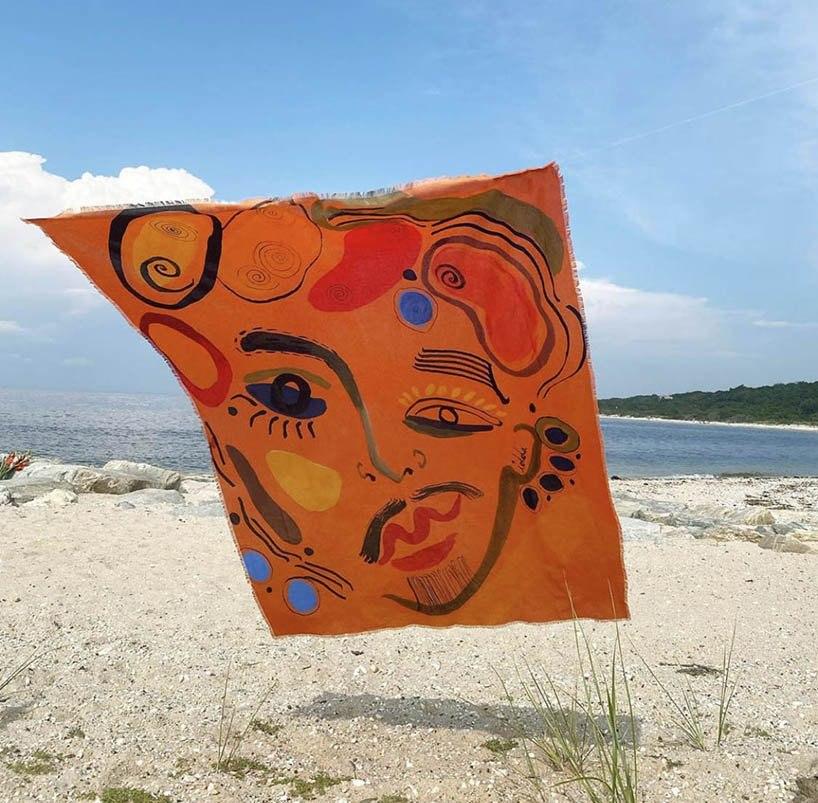 'regina' in silk
'on lipari, one of the eolian islands where my family is from, women of all ages live in fabric pareos throughout the hot summer months' shares picone. 'a simple piece of fabric can be so versatile: worn in your hair, wrapped around your neck, draped as a dress, tied into a skirt, carrying fruit or even swaddling a child'.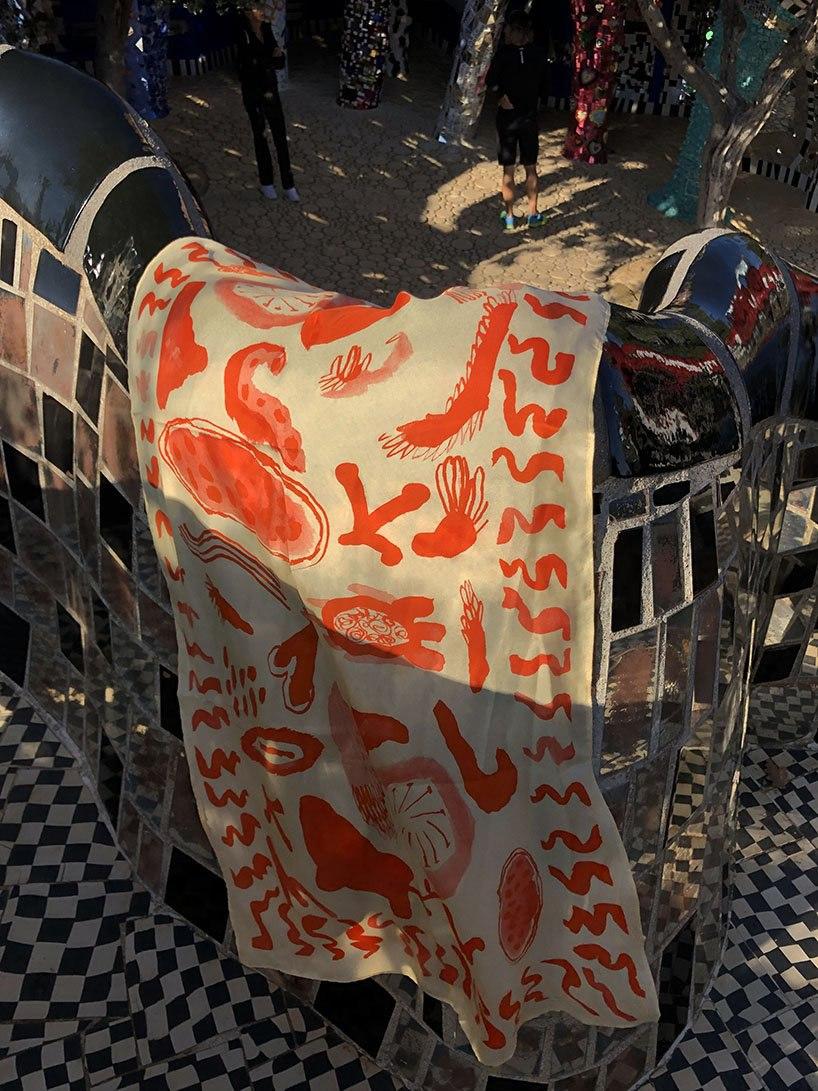 'festa' in silk
'principe' in silk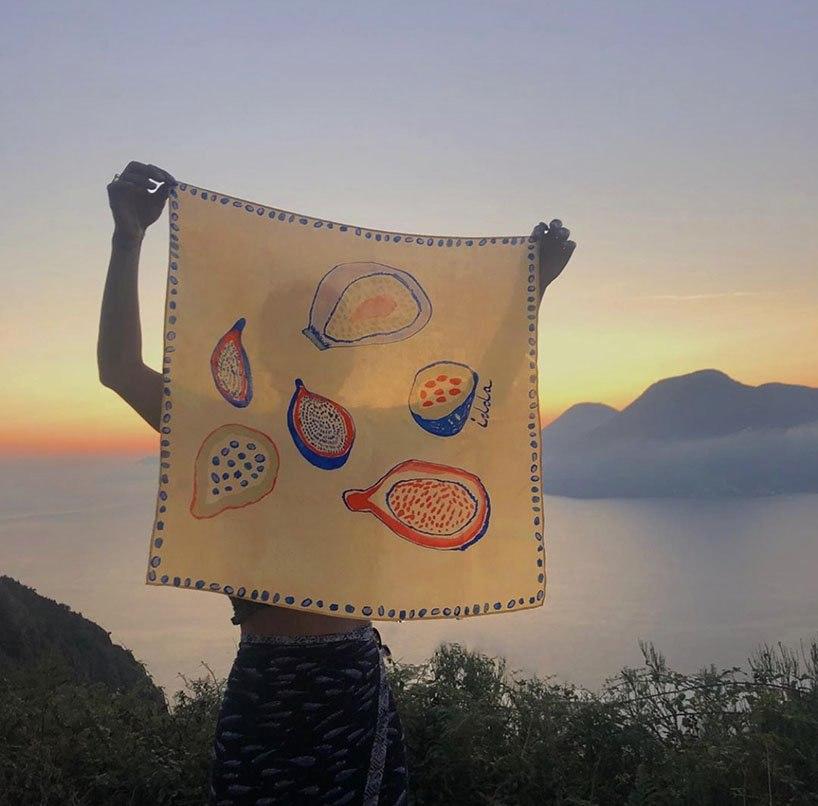 'fichi' in silk
'mata' in cotton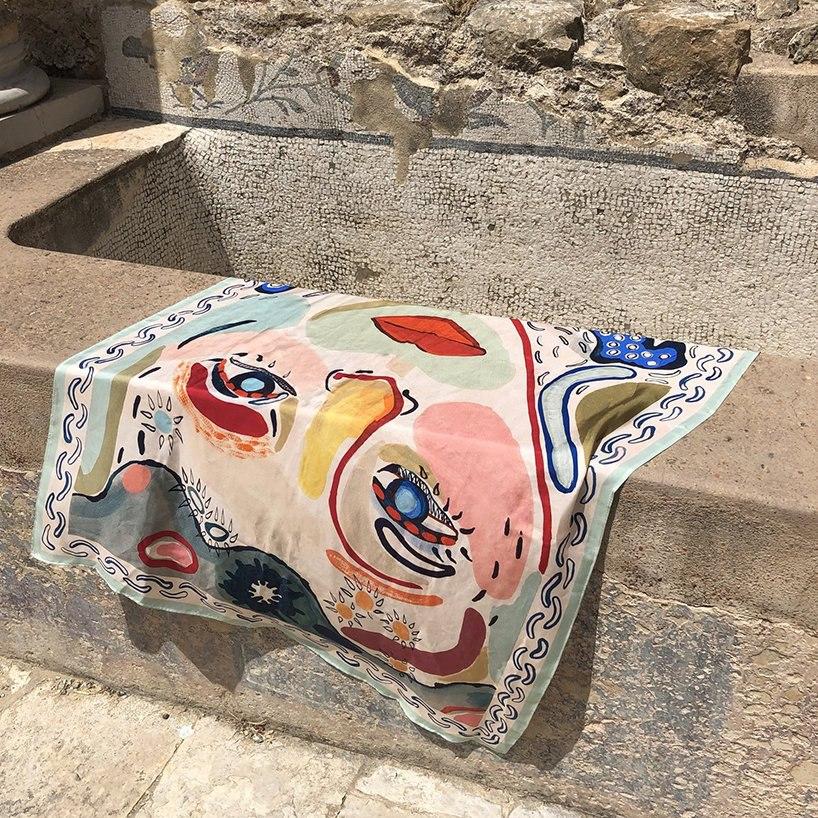 'regina' in silk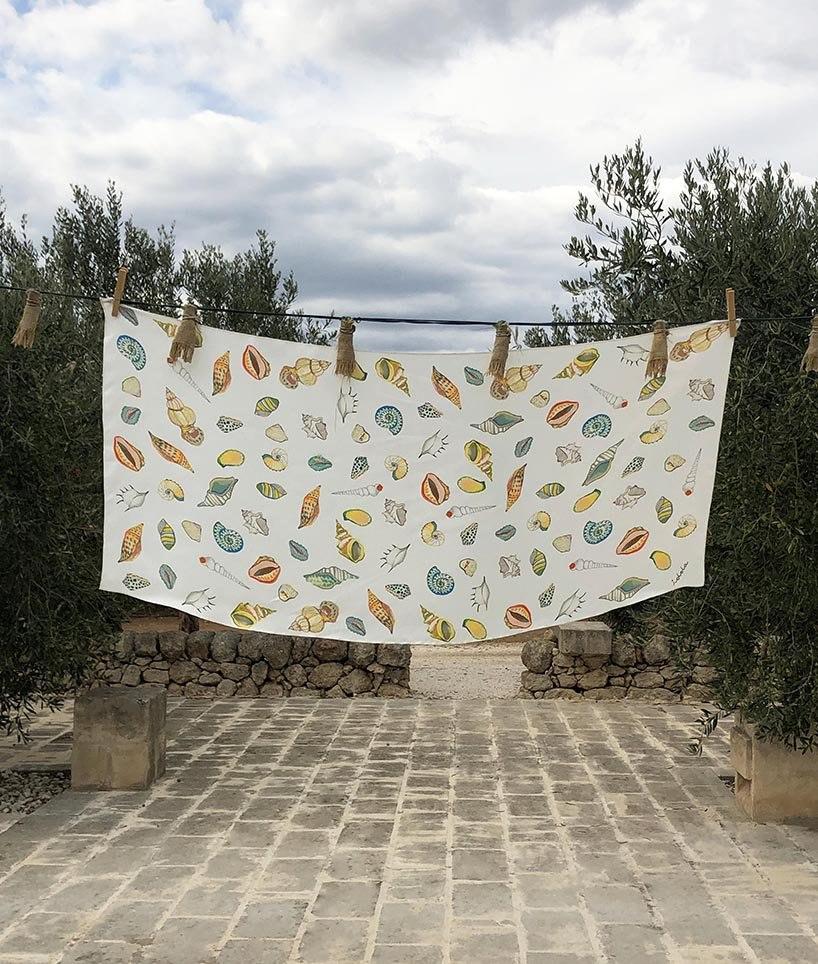 'vongole' in silk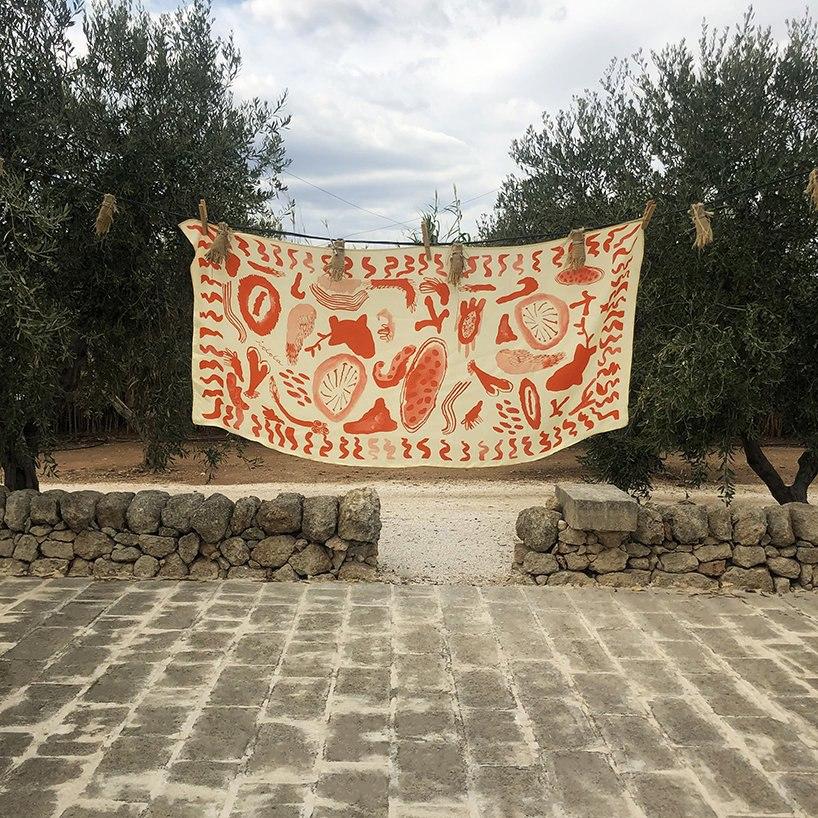 'festa' in silk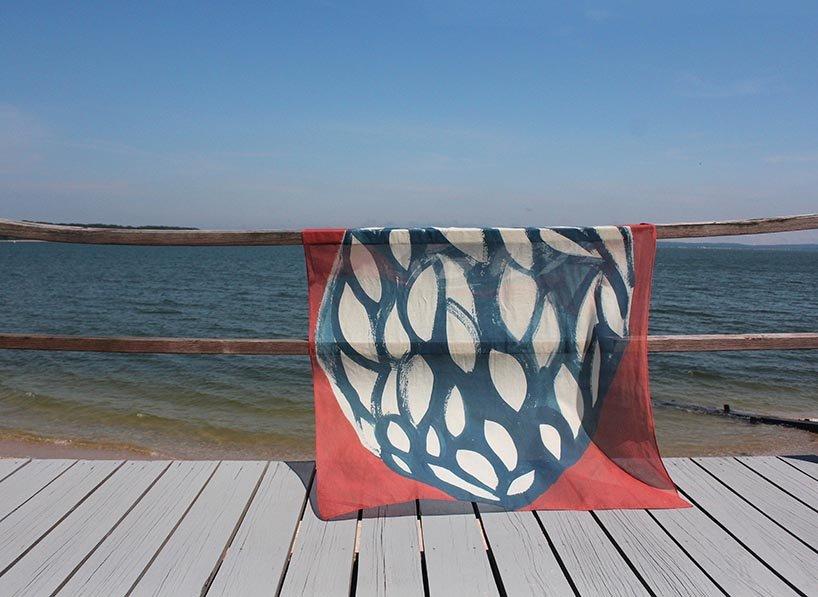 'fora' in cotton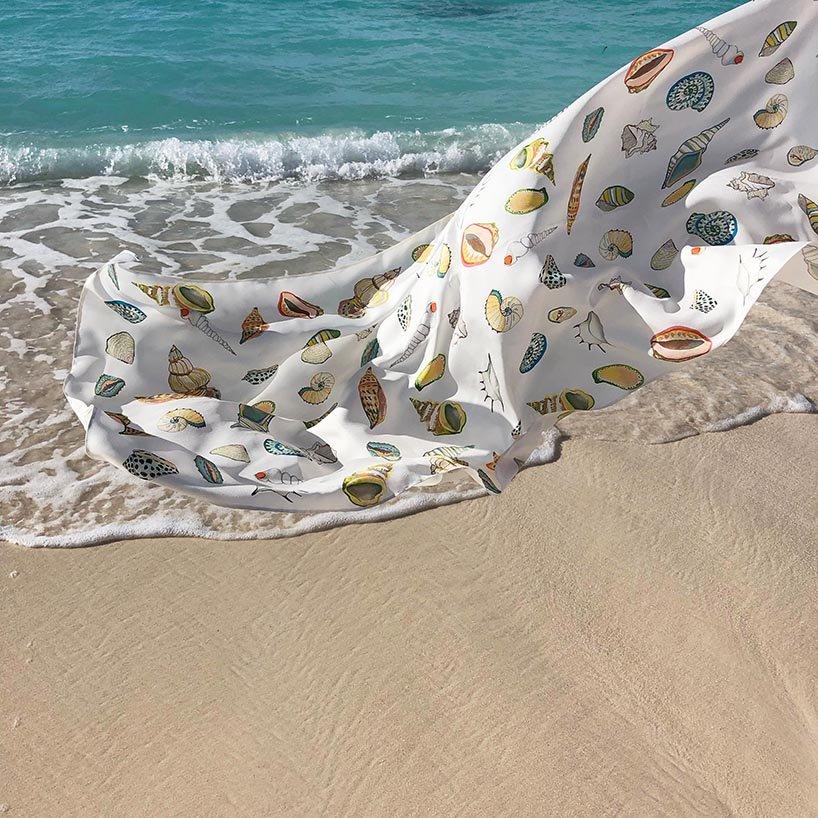 'vongole' in silk