8 frank lloyd wright buildings named UNESCO world heritage sitesfragile teacups tumble out of a building in leon keers shattering 3D mural in sweden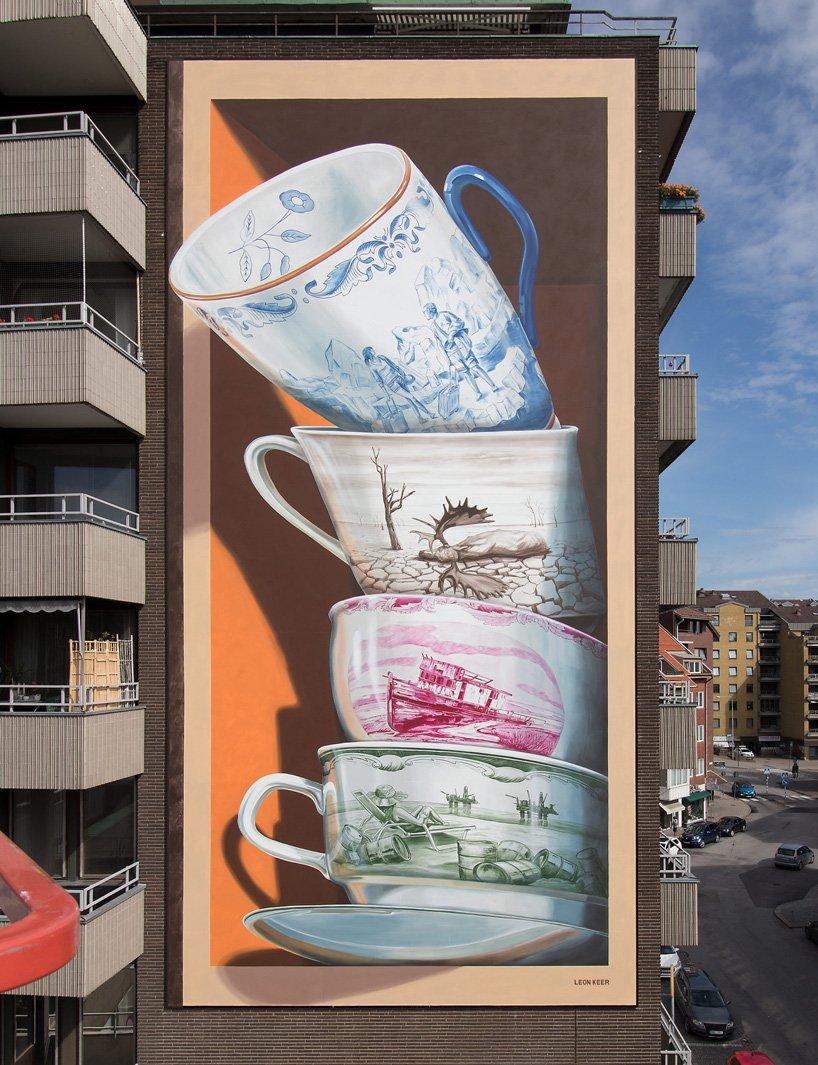 Designboom_a stack of teacups appear about to fall off the side of a building in helsingborg, sweden, in 'shattering', the latest 3D mural by anamorphic street artist leon keer. the mind-bending artwork draws attention to the fragility of our earth, depicting four china cups, each of which representing a different environmental danger. for this particular piece, keer is planning to combine anamorphic art with augmented reality, which will allow viewers to scan the painting with their smartphone or tablet and see it come to life.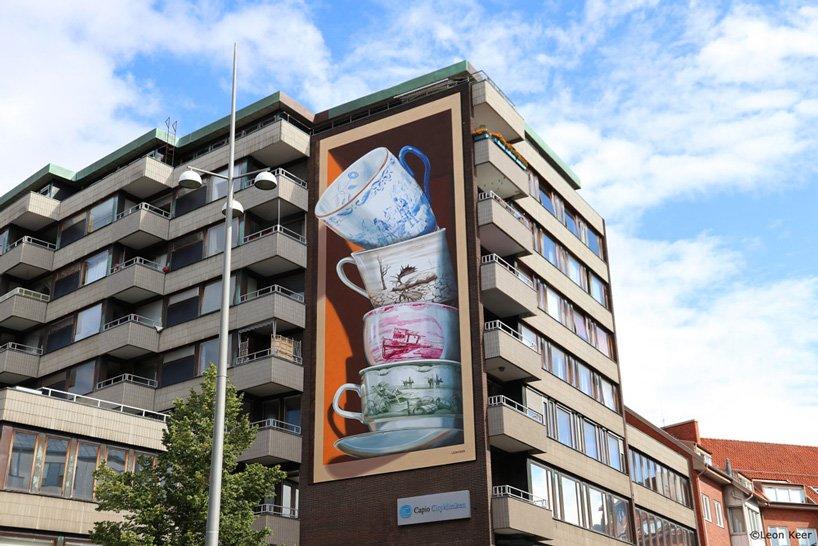 leon keer's latest 3D mural comprises four china tea cups about to tumble out of the side of a building in helsingborg, sweden. drawing a parallel between the fragility of the teacups and our earth, the anamorphic street artist brings attention to the environmental dangers threatening our planet. each cup is painted in a different color and presents a different scene on its surface, such as melting glaciers, dead animal species, and oil spills.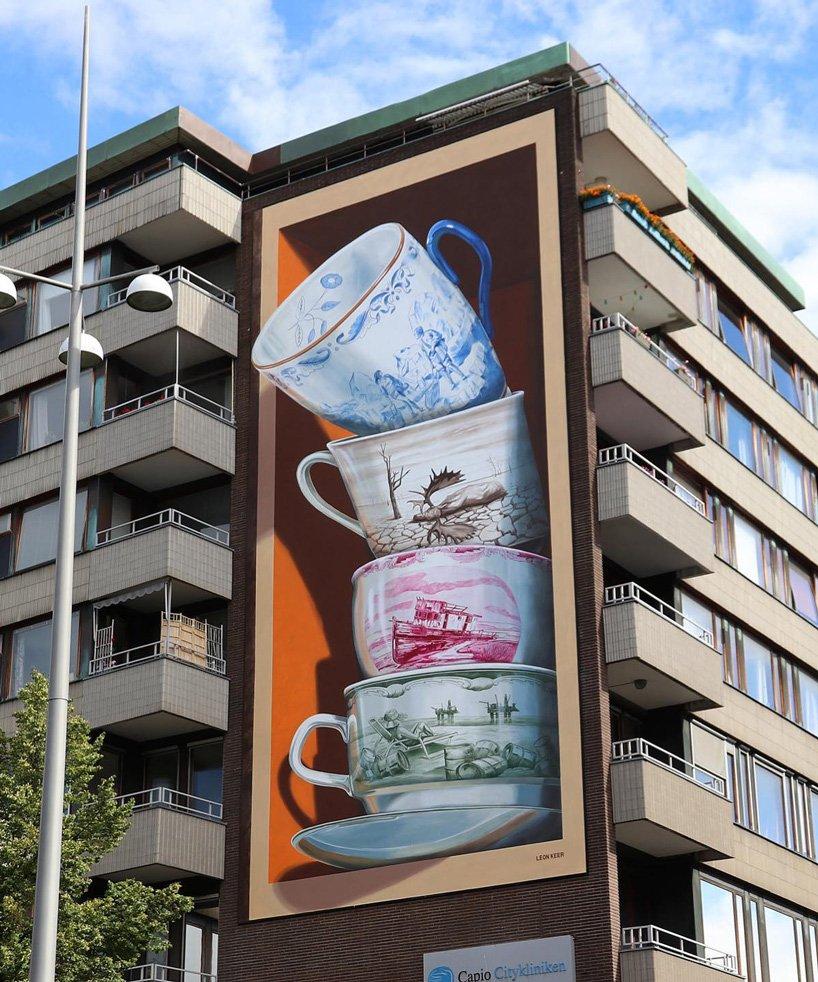 keer is planning to enhance the visual experience of 'shattering' with augmented reality by joost spek of 3Dpicnic. through the leon keer app, viewers will be able to scan the painting and see it come to life.