Nigerian artist covers the color of dark-skinned figures with a white hue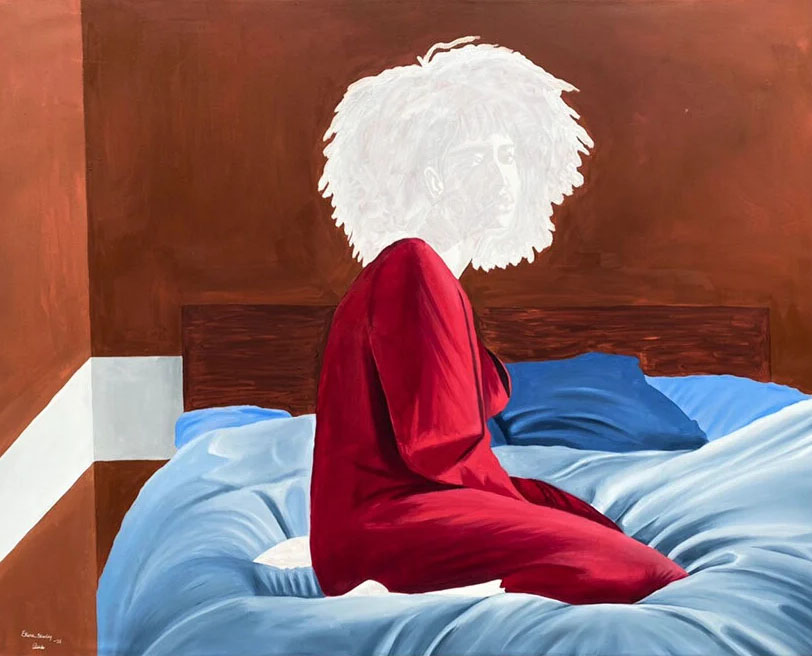 Designboom_ self-taught nigerian artist ekene stanley emecheta has realized a series of oil paintings on canvas, replacing the color of dark-skinned figures with a white hue. with his vibrant portraits, he seeks to shift the attention away from the skin color, drawing viewers' focus to the figure itself. each person's facial features are described with a palette of pastel tones, emphasizing and enlivening the gloss white surface. for him, it's a way to let people think beyond the superficial standards of european portrait painting; the subjects are completely bare to the observer, while their intricate facial expressions tell their very own story.
the artist invites the observer to take part in the subject's narrative, almost unveiling the aura of the person portrayed. rendered with oil and acrylic paints on canvas, each oeuvre is strongly defined by the protagonist's personality and their highlighted facial expressions. some of the persons he portrayed are known to him — like amoako boafo (a ghana-based artist) — while others were born of emecheta's imagination.
each canvas starts with the deliberate elimination of the protagonist's skin color, over which the artist frames the subject's posture and characteristics. the resulting portrayals seek to unravel the identity of the dark-skinned figure that comes with a story behind it: steeped in stillness, confidence, and boldness.