M+ museum debuts yayoi kusama`s largest retrospective in asia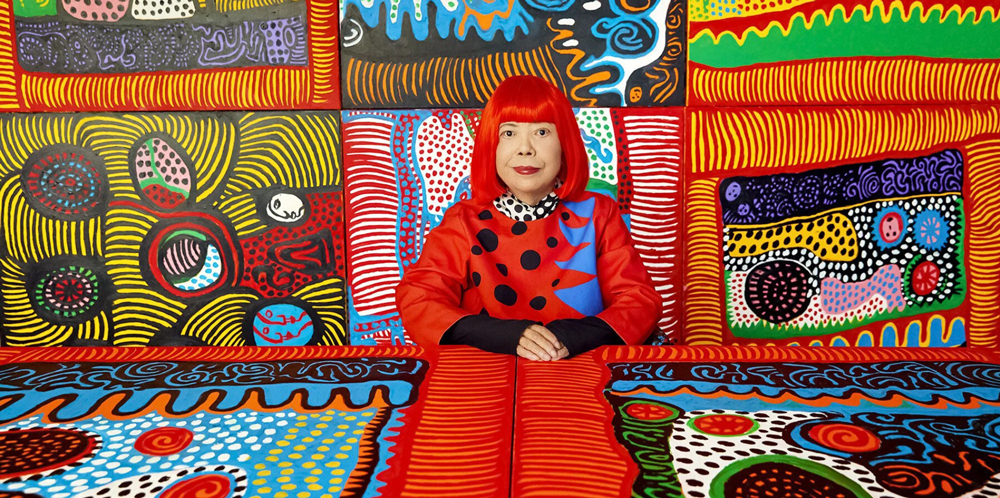 Designboom_ M+ Museum Hong Kong celebrates Year One with its first Special Exhibition titled 'Yayoi Kusama: 1945 to Now'. This is the most extensive retrospective of Kusama in Asia outside Japan, spotlighting her emergence as a global cultural icon for the twenty-first century by pursuing her uncompromising avant-garde vision. The show will be on view between November 12, 2022, and May 14, 2023.
Expressing her gratitude, the artist shares: 'It gives me great pleasure to present this exhibition as we commemorate the first anniversary of M+. My constant and heartfelt prayer is that the people of this world will forge a path through and beyond the quagmire of war and terror, hatred and sorrow. I seek to benefit society with the foundation stone that is my wholehearted pursuit of truth in art.'
Over the past seven decades, the artist honed a singular personal aesthetic and core philosophy of life, captivating millions by offering glimpses of boundless space and reflections on natural regeneration cycles. The exhibition seeks, therefore, to narrate her extraordinary life and work, foregrounding her longing for interconnection and the profound questions about existence that drive her creative explorations.
On this occasion, M+ has featured more than 200 of her works — including paintings, drawings, sculptures, installations, and archival material from major museum and private collections in Asia, Europe, and the USA, the M+ Collection, as well as from the artist's own.
'[The retrospective] surveys Kusama's career from the earliest drawings she made as a teenager during World War II to her most recent immersive art pieces. Organized chronologically and thematically, the retrospective guides visitors through Kusama's career-long creative pouring divided into major themes: Infinity, Accumulation, Radical Connectivity, Biocosmic, Death, and Force of Life,' writes the museum.
As well as surveying her earliest creations, 'Yayoi Kusama: 1945 to Now' showcases the artist's three brand-new works. The first, 'Death of Nerves (2022)', is a colorful large-scale installation that extends her renowned 'Infinity Nets' paintings into 3D space. Her second project, 'Dots Obsession—Aspiring to Heaven's Love (2022)', combines Kusama's signature polka dots and mirrored designs into an immersive, kaleidoscopic realm. Last but not least, 'Pumpkin (2022)' is available for public viewing at the museum's Main Hall, boasting two large sculptures.
Running for the next six months, The 'Yayoi Kusama: 1945 to Now' exhibiyion is co-curated by M+ Museum's Deputy Director Doryun Chong and independent curator Mika Yoshitake.