3D lego version of Van Gogh`s sunflowers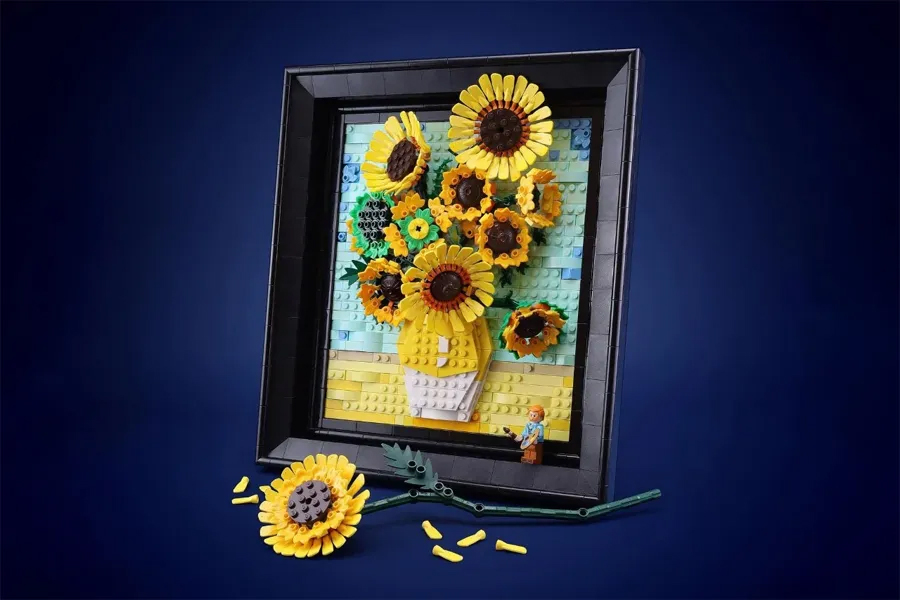 Beautifullife_ Designed by LEGO master builder Chi Hsin Wei, the Van Gogh's Sunflowers MOC (My Own Creation) garnered quite a lot of attention on their Instagram. Although Hsin Wei (aka Lego7) just teased the MOC build, it's still not up on their LEGO Ideas page, so details on its availability are scant at the moment. Here's hoping that it makes it to the Ideas forum where LEGO enthusiasts around the world cast their vote to turn it into a box set, like Hokusai's The Great Wave.
Hsin Wei's rendition of Van Gogh's Sunflowers comes with a frame and a wonderfully three-dimensional rendition of the painting itself, with flowers that quite literally pop out from the canvas to greet you with their vibrance. The build comes with a teal and yellow background, with the vase and 10 flowers emerging from it. While the background stays relatively true to its inspiration, the three-dimensionality of the flowers makes them quite literally pop in a way that attracts your eye.