ai weiwei recreates claude monet`s water lilies using 650,000 LEGO bricks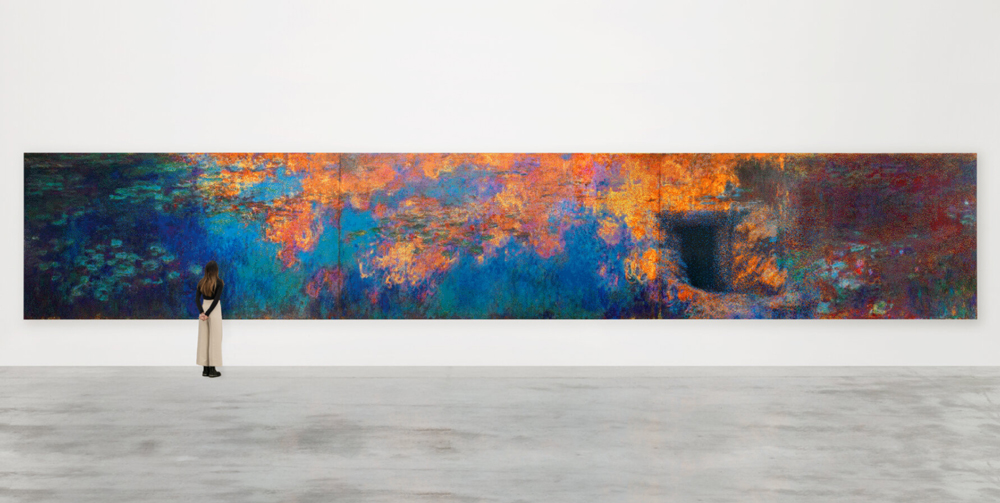 Designboom_ The Design Museum in London has unveiled a significant new piece by Ai Weiwei in advance and in time for his first design-focused exhibition Ai Weiwei: Making Sense, which will premiere starting April 7th, 2023. Weiwei reproduces one of Claude Monet's most well-known paintings for the exhibition made entirely out of 650,000 LEGO pieces.
It is Weiwei's largest Lego creation to date which is over 15 meters long piece, titled Water Lilies #1. It covers the entire length of one wall at the Design Museum gallery and is built of 22 different colors.By recreating this famous scene, Ai Weiwei challenges our ideas of reality and beauty. The new image has been constructed out of Lego bricks to strip away Monet's brushstrokes in favor of a depersonalized language of industrial parts and colors.
These pixel-like blocks suggest contemporary digital technologies which are central to modern life, and in reference to how art is often disseminated in the contemporary world. Challenging viewers further, included on the right-hand side of Ai's version is a dark portal, which is the door to the underground dugout in Xinjiang province where Ai and his father, Ai Qing, lived in forced exile in the 1960s. Their hellish desert home punctures the watery paradise.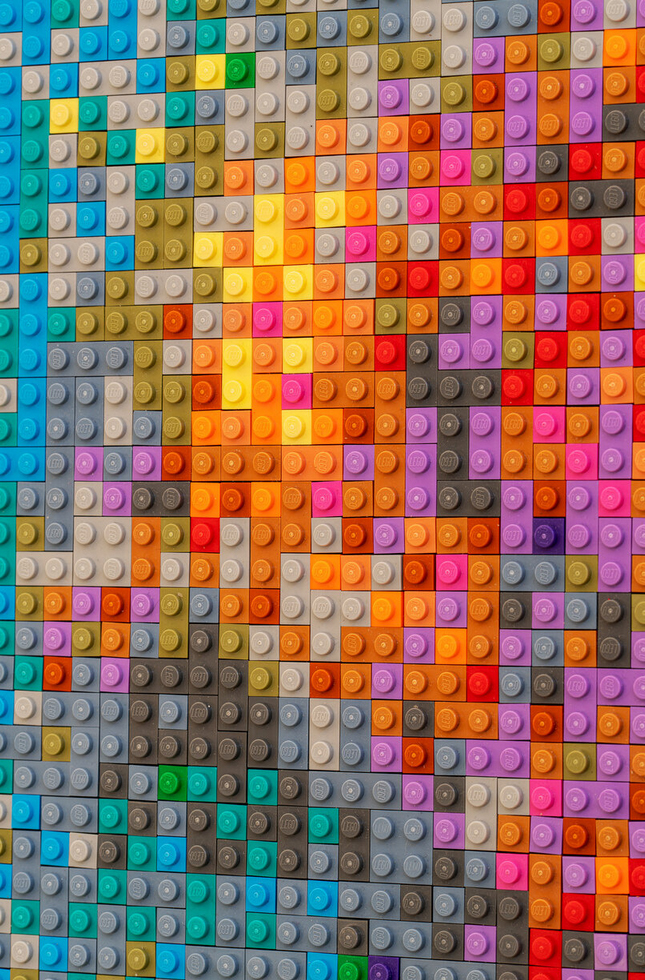 Water Lilies #1will be seen alongside another major new Lego artwork by Ai Weiwei, which is also making its international debut at the Design Museum. First announced in January,Untitled (Lego Incident)is part of a series of five expansive 'fields' where hundreds of thousands of objects will be laid out on the gallery floor.
In this field, visitors will see thousands of Lego blocks which were all donated to the artist by members of the public from around the world, in response to Lego briefly refusing to sell their products to him in 2014. These donated bricks are presented at the Design Museum for the first time as fully-formed artwork. Ai Weiwei: Making Sense will be the artist's very first exhibition to focus on design and architecture. It sees Ai using design and the history of making as a lens through which to consider what we value.
Other highlights of the exhibition include dozens of objects and artworks from throughout Ai Weiwei's career that explore the tensions between past and present, hand and machine, precious and worthless, construction and destruction, such as his Han dynasty urn emblazoned with a Coca-Cola logo, which epitomizes these clashes.